With the announcement of FREEWATER as the 2023 Newbery Medal winner, our Mock Newbery season is complete. Help us plan next year with our Readers' Feedback Poll and take a look at our early list of possible contenders for the 2024 Newbery Award.
Marla Frazee stops by to talk about IN EVERY LIFE.
Artemis Sparke is an invitation for all ages to join a brigade or, even better, to rally up their own brigade and experience the power of resurrected voices.
All the best reactions to the 2023 Youth Media Awards.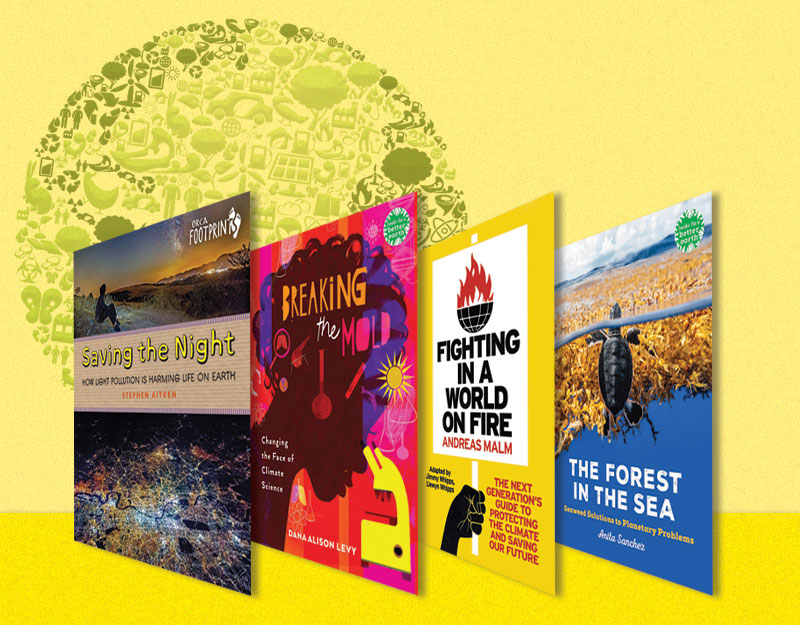 With engaging design, impeccable research, and actionable suggestions for making an impact, these four middle grade & YA titles discuss what strides are being made by scientists, activists, and young people who are fighting to save the planet they've inherited.
The Archie Encyclopedia catalogs the sprawling cast of characters that make their home in Riverdale, as well as characters from other Archie Comics, like Sabrina and Josie and The Pussycats.
In The Carrefour Curse, I have revisited my gothic obsessed childhood and had a great deal of fun doing so. 
Recommended purchase for art and children's books scholarship.
This image-heavy, informational text will be enjoyed by dino-fans and is a great choice for browsing and reports.