How do you write a picture book with a message that isn't dull and preachy or didactic and poorly conceived? Let these books show the way.
While it may not win me any awards for literary excellence, here are the books that make you say, "UGH!!!" running a gamut of ages.
Scared of math? Let these books for kids win you over! Today we're talking unapologetically about math math math! Get it while it's hot!
COLBY: This episode of The Yarn featured my first in-person interview since before the COVID-19 pandemic. It was pretty wild to interview someone sitting next to me, instead of interviewing someone through a screen. Debut author Christina Wyman stopped by my school recently to chat with me about her book Jawbreaker, and to spend a […]
Do you love children's literature? Is Heavy Medal bookmarked on your computer Do you dream of being on the Newbery Committee one day? If you answered yes to any of those questions, consider joining the 2024 Heavy Medal Award Committee!
Over on The Yarn podcast I talk with Pedro Martín, creator of Mexikid, one of the best books of 2023. Pedro shares how his graphic novel memoir came to be.
Science Comics: Frogs has a ton of fascinating facts about amphibians.
Thorough and easy to use, this guide should be something read by anyone working with (or raising!) children of any age. A superb crash course in the past few years of books featuring LGBTQIA+ stories. Don't miss this one.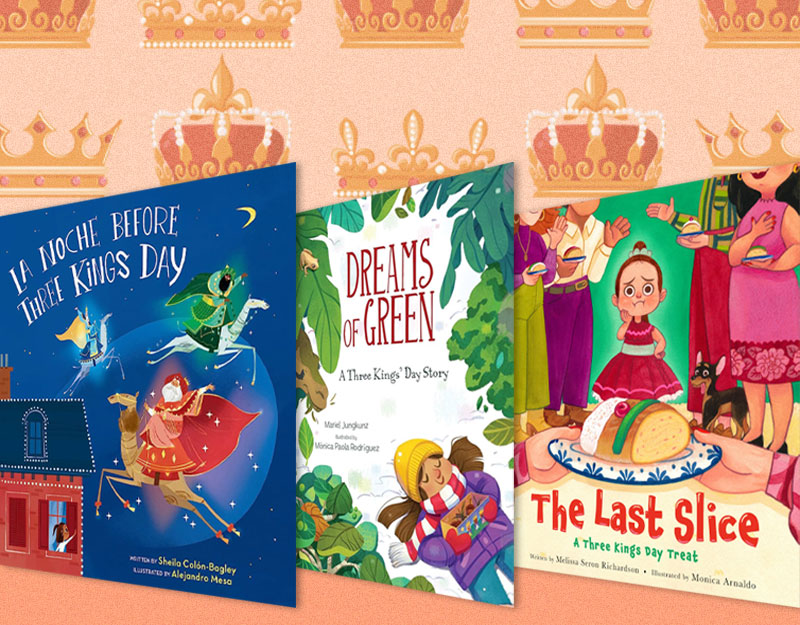 Three Kings Day, also known as Epiphany, is on January 6 and commemorates the biblical story of the wise men who brought gifts to the newborn baby Jesus. It is mostly celebrated in Latinx communities and marks the end of the Christmas season. Share these three picture books with young readers to teach them more about the holiday.