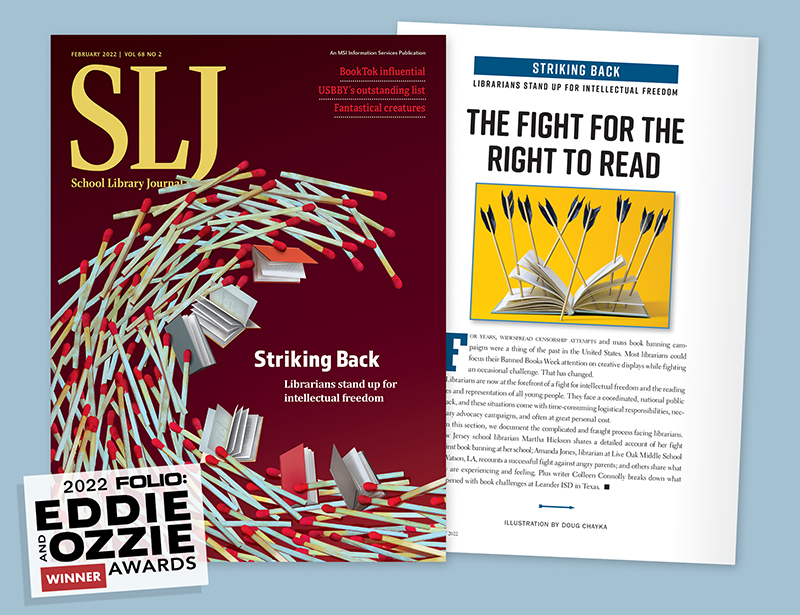 A "striking" illustration and a feature well of articles covering an unprecedented national wave of censorship were honored with 2023 Eddie and Ozzie Awards.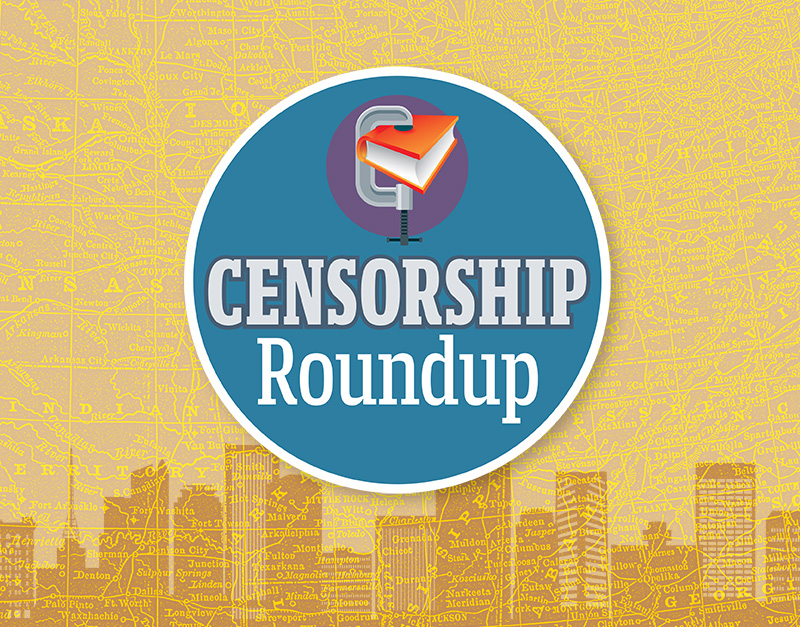 New policies are impacting school library purchases in Pennsylvania and Florida; one Texas district cancels its Scholastic Book Fairs for the year; and a South Carolina state senator threatens to eliminate the salaries of public library executives in his county in the latest Censorship Roundup.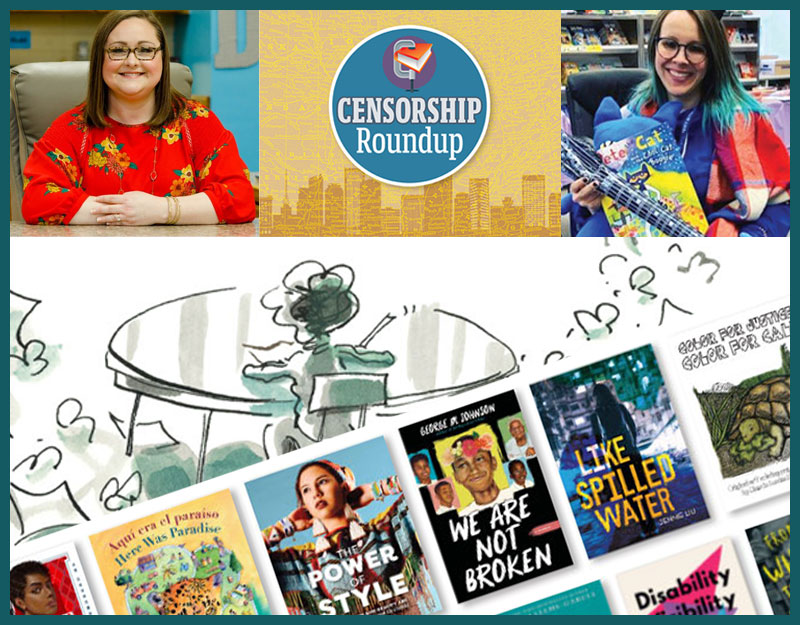 Censorship continues to dominate news and reader attention on SLJ.com.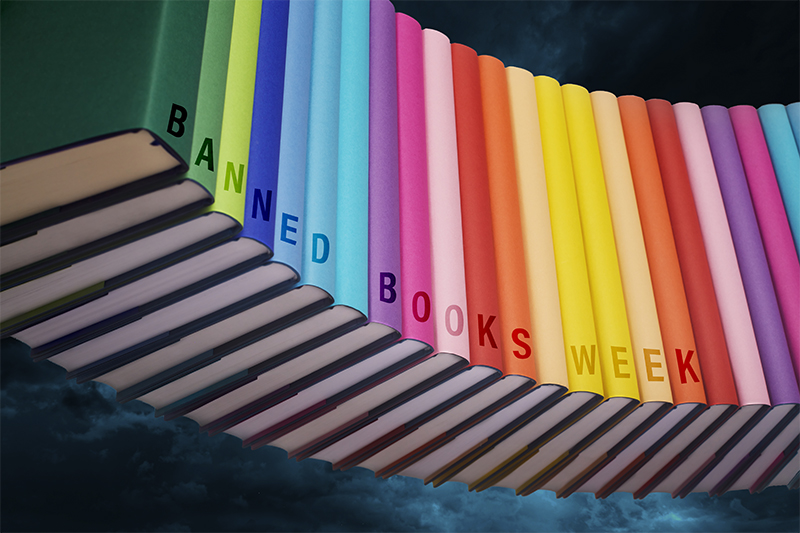 As book censorship efforts in the U.S. reach new heights, are you amplifying your Banned Books Week efforts or scaling back? Be part of our reporting.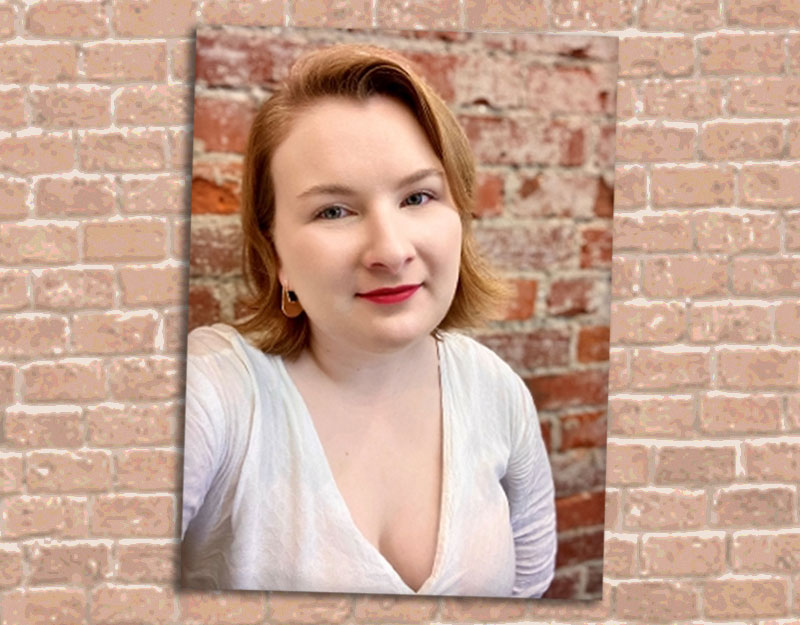 Bigotry and threatened violence in her Idaho community led Delaney Daly to reconsider her dream job. The experience left her "confident and knowledgeable" to take the next step in her library career.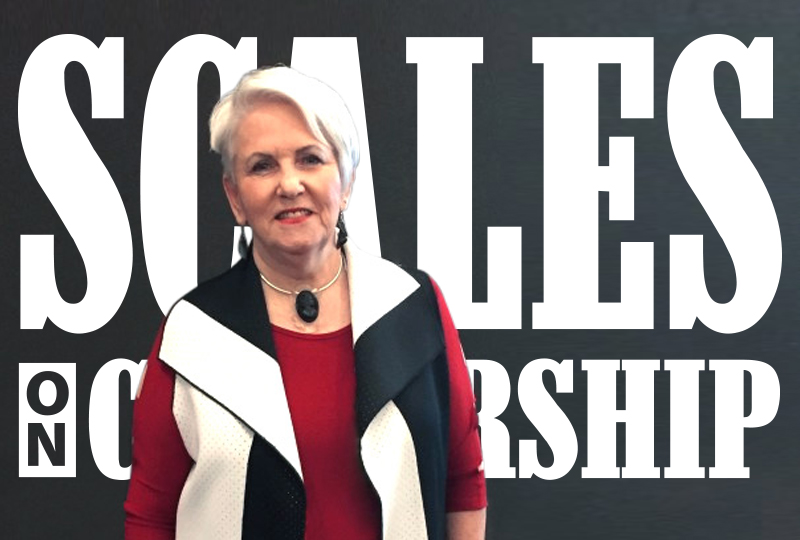 A principal forbids students from talking about a challenged book; librarians question reading levels and defend unrestricted library access for children.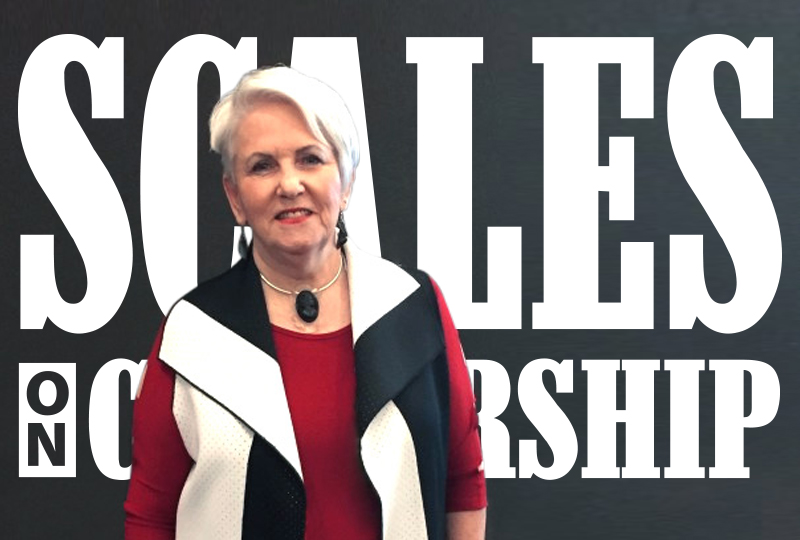 How to handle confrontational parents; a principal's reprimand; supporting LGBTQIA+–themed books; and more advice on challenges and censorship.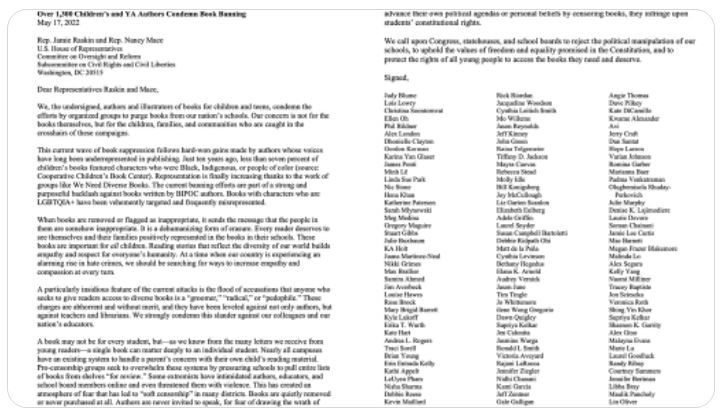 The letter, signed by 1,300 children's and YA authors and read into the record at a congressional hearing, spoke of the harm to kids from book censorship.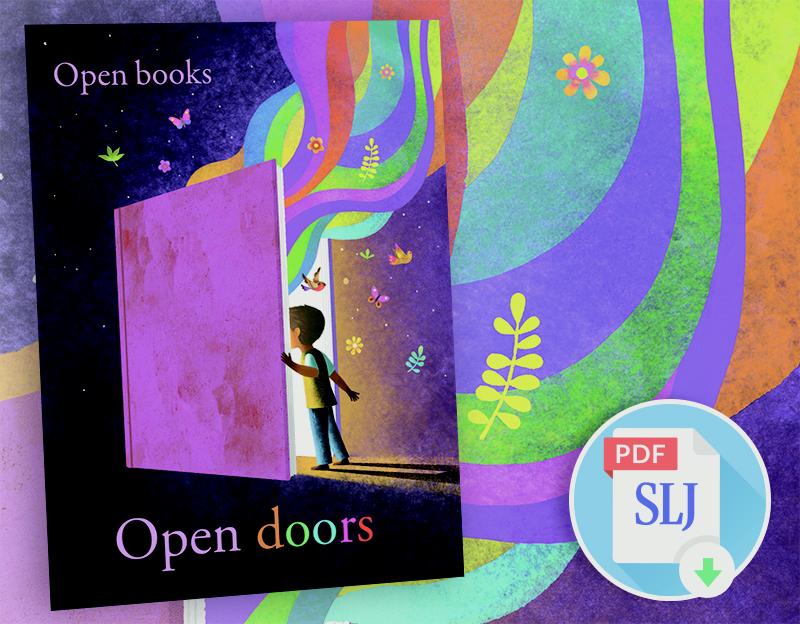 With the message "Open books, open doors," this beautiful poster by Rafael López is available to SLJ subscribers and here, as a download. Created by SLJ, supported by Penguin Random House, and in partnership with NCTE, NCAC, PEN America, FReadom, and Library Journal, the powerful image promoting free expression is also available as social graphics for sharing on Twitter, Instagram, and Facebook.