Hand these titles to YA readers taken with Tim Burton's twist on the classic Addams Family franchise.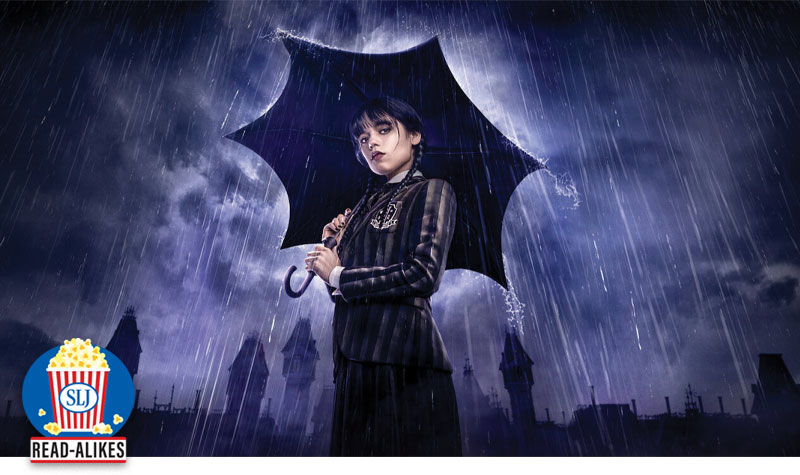 Wednesday. TV-14. Netflix.
Wednesday Addams, played by Mexican American actress Jenna Ortega, arrives at Nevermore Academy to find there's something sinister attacking students.
Tim Burton directs this series inspired by the classic Addams Family franchise.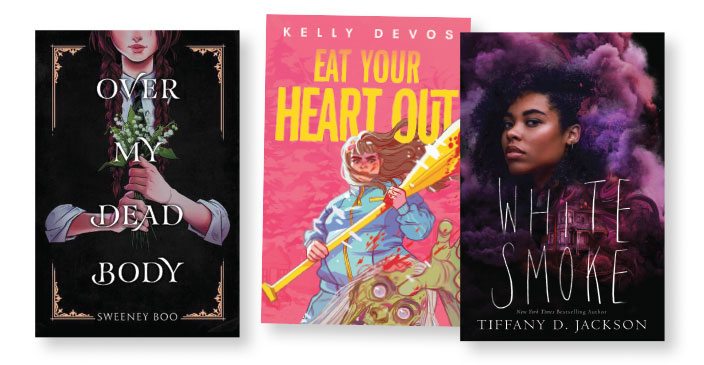 READ-ALIKES
Over My Dead Body by Sweeney Boo. HarperAlley. 2022.
Gr 7 Up –When her best friend disappears in the days leading up to Samhain, white witch Abby, a student at Younwity Hidden Institute of Witchcraft, is determined to find her and uncover the truth behind the school's legend of a demon in the woods. Readers who enjoy tales about supernatural academies should try this creepy, suspenseful graphic novel.
Eat Your Heart Out by Kelly deVos. Razorbill. 2021.
Gr 8 Up –Forced to spend winter break at a fat camp, six white teens end up battling zombies. Those who enjoy Wednesday's humor will appreciate the mix of supernatural horror and comedy in this gruesome, fast-paced read.
White Smoke by Tiffany D. Jackson. Harper. 2021.
Gr 9 Up –Black teen Mari and her newly blended family move into a haunted house in this compelling supernatural mystery perfect for readers who enjoy the gothic vibe of the show.
---
Abby Johnson is the collection development leader at the Floyd County Library in New Albany, IN.