Three entertaining books for elementary students and middle schoolers excited about Greg Heffley's animated screen debut.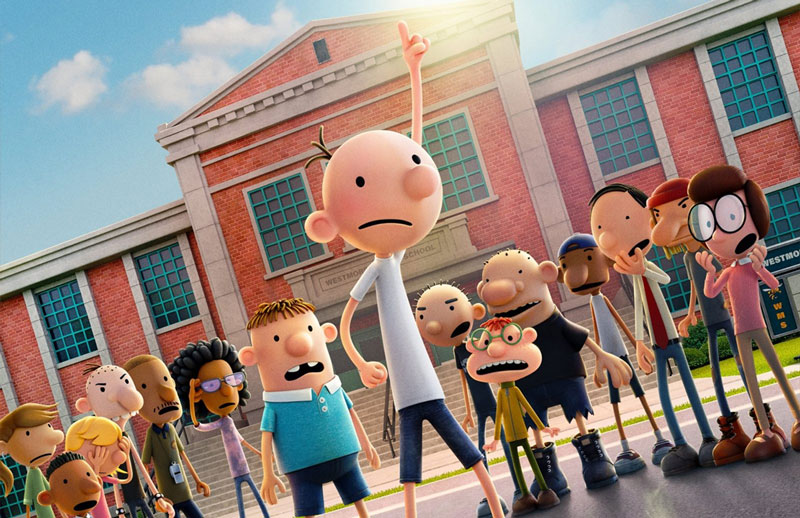 PG. Disney+ December 3.
Perennially popular Greg Heffley is back on screen! And this time, he's a cartoon. The scrawny white middle schooler chronicles his life in this amusing movie based on the highly readable illustrated book series. If you haven't updated your "Wimpy Kid" read-alikes lately, the release of this new animated film is a good excuse to do so.

READ-ALIKES
Planet Omar: Accidental Trouble Magnet by Zanib Mian. Putnam. 2020.
Gr 3-6–Omar, who is Muslim and British, deals with bullies at a new school and tries fasting for Ramadan for the first time in this hilarious, highly illustrated series starter. Hand to readers who enjoy funny, diary-style stories.
Pie in the Sky by Remy Lai. Holt. 2019.
Gr 3-6–Chinese immigrant Jingwen adjusts to life in Australia, where he feels like an alien for not speaking English. Jingwen bakes cakes on the sly to remember his late father, whose dream was to open a bakery. Although poignant at times, this novel's humorous moments are a perfect match for "Wimpy" fans.
New Kid by Jerry Craft. Harper. 2019.
Gr 4-7–When Jordan starts attending a new elite school, he's one of very few Black students. He deals with frustrating microaggressions by drawing cartoons. Deftly blending humor with social issues, this cartoony graphic novel is a good choice for kids who enjoy school-centered stories.