As the demand for kids' books in Spanish continues to grow with the U.S. Latinx population, publishers are both building and diversifying their Spanish-language lists. "Demand is always higher than supply for Spanish books in the U.S.," says Silvia Matute, president of Penguin Random House Grupo Editorial.
Historically, most Spanish-language originals came out of Spain. But in the U.S. Latinx population, people of Mexican, Puerto Rican, Salvadoran, Cuban, Dominican, Guatemalan, Colombian, and Honduran origin all outnumber Spaniards. Catalina Holguín, founder of Colombia-based MakeMake, points out that it's important that Latinx children have access to books from authors whose origins are as diverse as their own.
"Books written in the original language by different Latin American authors can provide readers with stories that actually represent the feelings and concerns of a community," Matute says. "They use words and turns of phrase that represent the way Spanish is actually spoken by native speakers [in that region]. And reading beautifully illustrated and designed books that were originally produced in Latin American countries can enhance a sense of pride and self-worth that is important to cultivate in Spanish-speaking communities."
To meet the increased need, publishers are putting out more Spanish-language originals and more translations of English-language titles. "Hispanic kids want to see themselves represented in the stories they read," Matute says. "At the same time, they want to read what their English-speaking friends are reading. The school library should offer both."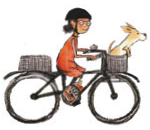 Here, nine publishers and distributors offer the best of their fall lists to refresh your Spanish-language shelves.

Lectorum Publications
Starting out as a Spanish-language bookstore in New York City in 1960, Lectorum began distributing books nationally in the 1970s and 1980s. It has since grown into the largest importer and distributor of Spanish-language books in the U.S., representing more than 50 leading publishers from Latin America and Spain and primarily serving the school and library market.
"Many of the largest distributors in the U.S. buy books in Spanish from us because of our [stringent] selection process," says President and CEO Alex Correa. "If it's K through 8, we have read every single page of every single book." Of the 1,000 or so children's and middle grade titles Lectorum reviews each year, about 500 to 600 end up in its catalog.
Lectorum also publishes 8 to 10 new titles a year, mostly English-language classics for which they've purchased the Spanish-language rights. And through a partnership with Colombian-based ebook platform MakeMake (also featured in this section), Lectorum is now offering a carefully curated catalog of 2,000 original ebooks in Spanish from leading Latin American and Spanish publishers.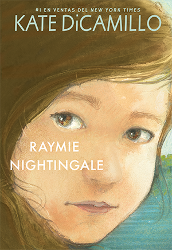 Lectorum will publish the Spanish-language edition of 2016 National Book Award finalist Raymie Nightingale (Raymie Nightingale) by Kate DiCamillo, November 2023, ISBN 9781646840144, as well as the two subsequent books in the middle grade trilogy. In book one, Raymie Clarke needs to win the Little Miss Central Florida Tire competition. But as the competition approaches, Raymie and the two other strongest contenders form an unlikely friendship.
Another of Lectorum's own titles for fall 2023, ¡La Srta. Laje se ha vuelto salvaje! (Miss Child Has Gone Wild!) by Dan Gutman, illustrated by Jim Paillot, September 2023, ISBN 9781646840083, is book one of the popular "My Weirder School" chapter book series for grades 2-4. In this title, the third-grade class goes on a field trip to the zoo and meets Srta. Laje (Ms. Child), the weirdest zookeeper in the world. Lectorum is publishing the first six titles in the English-language series in Spanish this fall.
From Madrid-based publisher Maeva Ediciones, Lectorum is distributing the Spanish-language edition of the "Baby-Sitters Club" graphic novel series for grades 4-6. In book 10, Los nuevos vecinos de Kristy (Kristy and the Snobs) by Ann M. Martin, illustrated by Chan Chau, September 2023, ISBN 9788419638021, Kristy's family moves to a ritzy neighborhood, and the club picks up some new business. But when the new kids turn out to be snobs, the babysitters take it upon themselves to teach them a thing or two.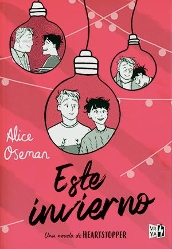 A picture book for grades K–2 from Spanish publisher Editorial Corimbo, Un pulpo en el tejado (Octopus Shocktopus) by Peter Bently, illustrated by Steven Lenton, September 2023, ISBN 9788484706533, is about a giant octopus that shows up on a roof and surprises everyone. He seems like a problem, until he wins them all over with his helpful nature. Then, one night he's gone, and everyone wonders what's next.
From Buenos Aires-based V & R Editoras, Este Invierno (This Winter) by Alice Oseman, September 2023, ISBN 9786078828616, is a spin-off of the "Heartstopper" graphic novel series for grades 9–12. The beloved Heartstopper characters, Tori and Charlie Spring, struggle with the holiday season, and this winter they must be stronger than ever.


Penguin Random House Grupo Editorial
The largest Spanish-language publisher in the U.S., Penguin Random House Grupo Editorial was created when PRH acquired the trade division of Madrid-based Santillana in 2014. Publishing exclusively in Spanish, Grupo Editorial's annual list includes both Spanish-language originals and translations, totaling around 1,200 titles a year. Of those, 330 are for K–12 and 100 are created specifically for the U.S. Hispanic market.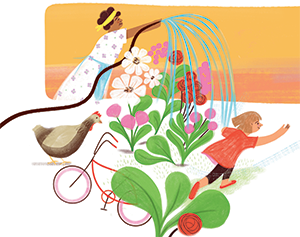 In El pañuelo amarillo (The Yellow Handkerchief) by Donna Barba Higuera, illustrations by Cynthia Alonso, September 2023, ISBN 9781644738504, a young girl struggles with conflicting feelings of embarrassment and love for her Mexican abuela (grandmother), who always wears a yellow handkerchief. Gradually, the girl grows to love the handkerchief, which represents the language and culture she was ashamed of. "This book [for ages 4 to 8] offers a timeless message of love and acceptance," says Silvia Matute, president of Grupo Editorial. "It's a story about the power of accepting ourselves and accepting our heritage and cultural identity."
A novel in verse for ages 10 to 14, Casi, casi un hogar (Something Like Home) by Andrea Beatriz Arango, November 2023, ISBN 9781644738696, tells the story of Laura, who is in foster care and just wants to go back home. When Laura finds a puppy, she hopes it will help her get home. "This story delves into the challenges faced by children in foster care and the longing for a sense of home and family," Matute says. "It invites middle grade readers to reflect on the meaning of home, the complexities of family dynamics, and the importance of empathy and understanding."
A graphic memoir for ages 10 to 14, Mexikid (Spanish Edition) by Pedro Martín, November 2023, ISBN 9781644739358, follows the Martín family's adventurous road trip to Mexico to bring their abuelito (grandfather) back to the U.S. to live with them. "Mexikid is an authentic portrayal of the immigrant experience," Matute says. "Its humor will resonate on a deep emotional level with many kids (and adults) who have experienced a language or cultural barrier in their relationship with grandparents and extended family."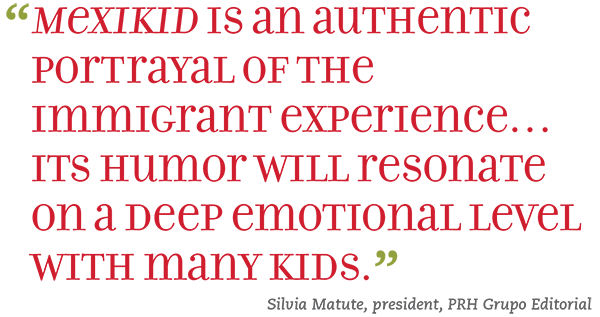 Historical fiction title Los sueños descalzos de Petra Luna (Barefoot Dreams of Petra Luna) by Alda P. Dobbs, November 2023, ISBN 9781644738429, for readers 9 to 12, is based on the true story of one girl's perilous journey to cross the U.S. border and lead her family to safety during the Mexican Revolution. "It shines a light on the often overlooked experiences of marginalized individuals and on universal themes like hope and resilience," Matute says. "The power of our dreams and the courage of overcoming unimaginable obstacles are celebrated in this book."
A novel in verse for kids 8 to 12, Aniana del Mar se avienta (Aniana del Mar Jumps In) by Jasminne Mendez, November 2023, ISBN 9781644736074, is about a 12-year-old Dominican American swimmer who is diagnosed with juvenile arthritis and must give up swimming. "Aniana's story is an exploration of important topics such as chronic illness and disability," Matute says. "It reflects the struggles faced by individuals living with these conditions and the obstacles they overcome in their daily fights. It promotes empathy and understanding, encouraging readers to look beyond the surface and embrace the complexities of human experiences."

Xist Publishing
In its first dozen years, founder Calee Lee's Houston-based press, Xist, has evolved. "For many cultures, twelve is a sign of entering adulthood or entering a new phase of life, and we definitely feel like that's the case for our company," she says. "We started with a digital-first approach, but demand grew really quickly, and we had parents and then teachers and librarians asking for our books, first in paperback and then in hardcover and library-bound editions." Now, Xist does it all—hardcover, paperback, ebook, and audiobook—publishing around 125 titles a year with a focus on emerging readers.
Most years, Xist publishes Spanish-language translations of about 10 percent of their titles. "Being based in Texas, we have definitely seen a need to support our Spanish-speaking audience and our bilingual classrooms. So, as we look to the future, we're trying to release more titles in both English and Spanish editions," Lee says. This year, the publisher is putting out its first original series in Spanish with accompanying English translations. The complete 32-title Spanish-first series, "Little Lectores" ("Little Readers") by Katrina Streza and Ariana Vargas, publishes in September 2023 in both hardcover and paperback editions.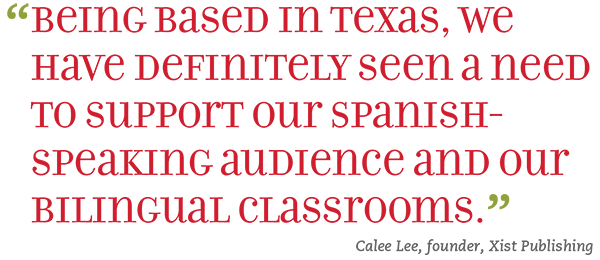 "It is so different from anything else that's out there," Lee says. "The books are based on the science of reading and the best practices for teaching kids how to learn to read, sound out words, build letter combinations." As classrooms go back to teaching phonics, Streza and Vargas—both teachers—created this decodable series to build phonemic awareness. Each book's backmatter includes word lists, sounds included in the book, verbs included in the book, and callouts on how to sound out the Spanish words.
When Streza's high school students told her about their negative experiences learning to read in elementary school, she took it upon herself to find a solution. "When I looked at the early Spanish readers available, I understood why it was a struggle for them to feel successful in reading," she says. "Many of the books targeted to emerging readers start with words that are four syllables long."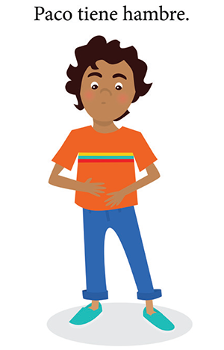 In "Little Lectores," Books 1 through 8 introduce the alphabet with one-to-one letter sounds; Books 9 through 15 introduce vowel-syllable breaks; Books 16 through 21 introduce diphthongs in syllables; Books 22 to 26 introduce three consecutive consonants; and Books 27 to 32 introduce paragraphs to develop fluency.
The series aims to help kids engage and empathize with characters, while at the same time recognizing that reading is work. For example, Book 7, Little Lectores: Paco y Zita (Little Readers: Paco and Zita), ISBN 9781532431203, is a story about two kids going to a movie, which introduces "Little Lectores'" first decodable three-syllable word, adónde (where to).
"It takes work to learn how to match phonemes to letters and then to figure out the vocabulary and then to comprehend it," Streza says. "If we look at how it moves from phonemic awareness to phonics instruction to comprehension and vocabulary, that's what our kids need so that they can successfully read."

MakeMake
Founded in Colombia in 2014, MakeMake is a subscription-based reading platform designed for schools and public libraries featuring a carefully curated selection of authentic fiction and nonfiction titles from leading Latin American publishers. Compatible with all mobile devices, whiteboards, projectors, and TV screens, the platform offers approximately 2,000 titles for ages 3 to 12. MakeMake provides tech support and customer service in English.
In 2019, MakeMake partnered with New Jersey–based Lectorum Publications as its exclusive U.S. sales partner. In addition to public schools and libraries across Colombia, Mexico, and Peru, MakeMake now has clients in California, Texas, Massachusetts, New York, Florida—and soon the Chicago Public Schools in Illinois.
"I have found librarians and teachers in the U.S. share the same problems as the librarians, teachers, and parents in Colombia," says Founder and Director Catalina Holguín, "which is finding books that are age-appropriate and that are carefully selected."
MakeMake currently represents 76 established, well-recognized, mostly Latin America–based book publishers. Many of those, including Amanuta, Pequeño Editor, Babel, Iamique, Cataplum, El Naranjo, Calibrospio, Tragaluz, and Ekare, have either won or been short-listed for the distinguished Bologna Prize for Best Children's Publishers of the Year.
"We were brought up with a lot of Spanish books," Holguín says. "But there's been a huge publishing renaissance in Latin America for the past 30 years." MakeMake's catalog reflects this shift. Holguín doesn't actively seek titles from Spain. "I'm more worried about finding authors from Puerto Rico or Nicaragua or Bolivia, which are harder to find, and I think more interesting for us at this point," she says. "MakeMake recognizes Latin America as a site of a worthy aesthetic experience. We wouldn't have these books and authors and publishers if there wasn't a different conscience, like a different sense of being and valuing our identity and our own language, too."
MakeMake recently added American publishers Arte Publico Press and Vista Higher Learning to its catalog with new bilingual and Spanish-only fiction, nonfiction, and poetry titles. Beyond books, MakeMake's service also offers live author and artist events, live bilingual story times, and a yearlong reading program with supplemental worksheets and classroom materials.

Lerner Publishing Group
Lerner published its first Spanish-language children's books in 2002, with a pair of titles about Latino baseball greats. "That was filling more of a need in the market and listening to librarians, as opposed to really launching a program," says Publicity Director Lindsay Matvick. But Lerner's Spanish-language list has since continued to grow with demand, now hitting 50 to 60 new Spanish-language titles a year. Some of these books are published simultaneously with their English-language counterparts.
El campo flotante (The Floating Field) by Scott Riley, illustrated by Kim Lien and Nguyen Quang, August 2023, ISBN 9798765619766, is a true story for grades 2 to 5 about a group of kids on an island off the coast of Thailand who love soccer. But the sandbar they play on disappears at high tide. To be able to play all the time, they build a floating soccer field. "Football is a topic of global appeal," says Andy Cummings, executive vice president and editor in chief. "This is an inspiring story of how these kids really showed passion and perseverance to build this soccer field and learn to play soccer."
Lerner's Invenciones Increíbles (Amazing Inventions) graphic histories series covers some of the coolest inventions of all time, including La guitarra eléctrica (The Electric Guitar) by Blake Hoena, illustrated by David Buisán, January 2023, ISBN 9781728477886. Readers in grades 3 to 6 will discover how the instrument is built, how its sound is amplified, and which musicians first played it to its full potential. "It's really cool to see how these things came together," Cummings says. "We published this in English, and it's had really broad appeal, including classroom programs, so we are introducing it in Spanish." Other titles in the series include Sneakers, Cell Phones and Smartphones, and Video Games.
Resistencia a la esclavitud: Fugas y actos diarios de rebeldía (Resistance to Slavery: From Escape to Everyday Rebellion) by Cicely Lewis, August 2023, ISBN 9781728491875, for grades 4 to 8, details the many ways enslaved people resisted mistreatment through small acts in their daily lives. Part of Lerner's Read Woke Books brand developed in partnership with librarian Cicely Lewis, Cummings notes that "with this book's importance to history, we felt it was important it be available in Spanish."

Cuento de Luz
Launched in 2010 in Madrid, Cuento de Luz publishes eight picture books each year for ages 4 to 8 in Spanish with English translations. The press has had an exciting year, winning two Fundación Cuatrogatos Awards, which recognize high-quality books by Ibero-American writers and illustrators, and three IPPY awards, which recognize exemplary independent-, university-, and self-published titles.
"Children's picture books in Spanish offer a myriad of benefits," says founder and CEO Ana Eulate. "They enhance language learning, helping kids improve their Spanish skills and expand their vocabulary. These books maintain the cultural heritage of bilingual families, creating a strong connection between generations. They also promote family bonding through shared stories and support teachers in language development and cultural appreciation."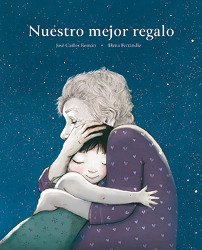 One new picture book from Cuento de Luz's fall list, Nuestro mejor regalo (Our Greatest Gift) by José Carlos Román, illustrated by Elena Ferrándiz, September 2023, ISBN 9788419464125, is an homage to parents, grandparents, aunts, and uncles. The story is about giving thanks to our elders for everything they have given us: care, understanding, shelter, protection, complicity, games, and knowledge. With beautiful heartfelt illustrations, this sweet story will inspire young readers to reflect on their gratitude for their loved ones and express it.
A second fall title, La Tía Marita y sus cinco sobrinos (Auntie Maggie and Her Five Nieces and Nephews) by Sandra Alonso, illustrated by Enrique Quevedo, September 2023, ISBN 9788418302657, is a funny picture book about an unconventional aunt surviving a whole summer with her five nieces and nephews. The different ways in which Aunt Maggie helps the kids solve their problems throughout the story shows how key the method of teaching is to a child's success in learning.
In La huella (The Footprint) by Javier Sobrino, illustrated by Carolina Luzón, October 2023, ISBN 9788419464026, the animals have very real and very human emotions. This is a story about friendship—not only its fun parts but the pain that can come with it, too. Besides belonging, camaraderie, and companionship, there's often rejection, separation, and grief. This book leaves children with a hopeful message that no matter what happens, special friendships leave an indelible mark on us. And when they end, they just leave space for another one to take their place.

Editorial Destellos
Laura Rexach founded Editorial Destellos in San Juan in 2018. The only press actively publishing children's and young adult literature in Puerto Rico, Rexach says "we've set out to prove that we can produce literature at an international level of quality and commercial viability. We take the stance that picture books, and even word books, are a child's first touch point with art, and they should be treated as such." Editorial Destellos's 2023 list totals seven titles, including its first translations.
One of these titles is ¿Para qué sirve? (What Is It For?) by José Maria Vieira Mendes, illustrated by Madalena Matoso, May 2023, ISBN 9781958479902. Originally published in Portugal by Planeta Tangerina, Editorial Destellos acquired the Spanish-language rights for this picture book for ages 5+ at the 2022 Bologna Children's Book Fair. "This is a fun introduction for kids to philosophical thought. It's continually asking, what is this for? And is a thing defined by its purpose? And if a thing is defined by its purpose, then what does that say about animals or about nature or about us?" Rexach says. "It's a very fun read-aloud, because it's interactive and kids find it a little bit silly and outrageous."
Nena, y Roberta ¿dónde está? (Where Is Roberta?), October 2023, ISBN 9781958479100, is a debut picture book for ages 5+ by Argentinian author-illustrator Marie Biskai. "This book is a fantastic and whimsical look at the topic of memory loss in older adults," Rexach says. The grandmother's memory is a character in the story, and her memory has run away. "It's a different take on the conversation around memory loss and Alzheimer's," Rexach says. "And the illustrations are like a deep dive into the imagination."
From a lullaby by Georgina Lázaro, one of Puerto Rico's most published authors, Editorial Destello created the board book La nana del coquí (The Coquí's Lullaby), illustrated by Michael Bardeggia, November 2023, ISBN 9781958479124. The coquí is a tiny frog endemic to Puerto Rico, which Rexach says has been overused in Puerto Rican children's literature. "But this book is so much more than that," she explains. "It's an ode to nature." Editorial Destellos asked a local singer-songwriter to produce Lázaro's lullaby. Each book includes a QR code that takes readers to the song on Spotify.

Clavis Publishing
Founded over 40 years ago in Belgium, Clavis Publishing expanded to the United States a decade ago. Each year, the international press publishes approximately 80 board books and picture books for ages 0 through 12 in the U.S. Six to eight titles per year are published simultaneously in English and Latin American Spanish.
Todo es nuevo (Everything Is New) by Aylar Abraham, October 2023, ISBN 9781605379852, tells the first-person story for ages 5 to 8 of a young boy whose family has recently moved. With all the changes in his life, he really struggles with his general dislike of new things until a new bike shows him that sometimes new things end up being better than the old. "This is a book about change and getting used to new places, new people, new experiences," says Sales and Marketing Representative Carolina Schwarz. "The illustrations are beautiful and carry a lot of emotion."
Speaking of new bikes, author and illustrator Darcy Day Zoells won Clavis's Key Colors Contest for unpublished picture books in 2022 for her story about a bike. La bicicleta nueva (The New Bicycle), ISBN 9781605379869, will be published in November 2023 simultaneously in English and Spanish. In this story for ages 4 to 6, Mari lives in an ordinary neighborhood but finds that exploring it on her new bike changes everything. A quick trip around the block magically turns into a fantastic journey around the world in her mind. "Children have amazing imaginations, especially when they're on their bicycles," Schwarz says. "And this is a great book about the power of imagination and where that can take the reader."
In Tim hace lo que el quiere (Tim Does His Own Thing) by Bianca Antonissen, illustrations by Lisa Brandenburg, November 2023, ISBN 9781605379845, is a lovely tale about talent, diversity, and doing your own thing, for readers ages 4 to 9. Baby bird Tim hatches from his egg with zero interest in learning to fly. The rest of the birds encourage Tim and give him their best tips, but he won't even try. Toward the end of the story, we learn that Tim's dad is a penguin! This explains Tim's disinclination to fly and prompts him to try to teach the rest of the birds to swim. "It's a very fun book about diversity, inclusion, and being true to oneself," Schwarz says.

Sequoia Kids Media
Chicago-based Phoenix International Publications launched its Sequoia Kids Media imprint in 2020. Targeting the school and library market, the imprint's books are written for kids in pre-K to third grade. Its Spanish-language list, including bilingual books, digital and audio formats, has been growing. Sequoia Kids Media is publishing 21 Spanish-language titles this year, up from just 5 last year.
The five-title "Quiero saber" ("Kids Ask") series, August 2022, is packed full of fun facts for kids in a Q&A format. For example, in Quiero saber ¿DÓNDE? (Kids Ask WHERE?), ISBN 9781649968784, kids discover facts such as where rivers begin and where rain comes from. The nonfiction series continues with Quiero saber ¿CÓMO? (Kids Ask HOW?), ISBN 9781649968760, Quiero saber ¿POR QUÉ? (Kids Ask WHY?), ISBN 9781649968777, Quiero saber ¿QUÉ? (Kids Ask WHAT?), ISBN 9781649968043, and Quiero saber ¿QUIÉN? (Kids Ask WHO?), ISBN 9781649968807.
In Bolitas de masa (Little Dumplings) by Susan Rich Brooke, illustrations by Bonnie Pang, August 2023, ISBN 9798765401378, Little Dumpling accidentally rolls away from her family at a dumpling festival and discovers the vast diversity of dumplings around the world. As she tries to find her family, she meets many different dumplings and is amazed by both their similarities and their differences. "This is a sweet little book about learning about the larger world," says Senior Marketing Manager Casey Griffin.
Nigel the dinosaur encounters various ideas about proper behavior in Los unicornios tienen malos modales (Unicorns Have Bad Manners) by Rachel Halpern, illustrated by Wendy Tan Shiau Wei, August 2023, ISBN 9798765401361. All of Nigel's dining companions—dragons, llamas, and other uncultured individuals—have bad manners. But when he has tea with a unicorn, who he assumes will be very refined, he's surprised to discover that unicorns have bad manners too! "It's a cute story about how every culture has different manners and customs," Griffin says.
In Este libro está de cabeza (This Book Is Upside Down) by Erin Rose Wage, illustrated by Simona Ceccarelli, August 2023, ISBN 9798765401354, Penelope Giraffe and Gus Penguin live on opposite sides of the world, making things that look upside-down to Penelope seem right side up to Gus and vice versa. "This is a book about exploring different points of view, but in a funny way," Griffin says.
SPONSORED CONTENT