And We Rise, Martin's evocative book-in-verse addressing the U.S. Civil Rights Movement, began as a series of poems about the Jim Crow era.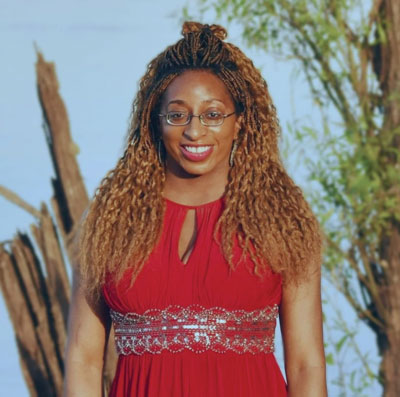 Erica Martin
Photo by Brandon New
Erica Martin, author of And We Rise (Viking, Feb. 2022), discusses her evocative book-in-verse that addresses the U.S. Civil Rights Movement.
How did your journey to publish And We Rise begin?
In January 2020, I was simply writing poems about the Jim Crow era, prepping for Black History Month. No big deal. Then, on a whim, I decided to pursue publication.
Why did you write a book about the Civil Rights Movement?
I spend a lot of time debating politics and controversial topics on social media. A common link in many arguments was the lack of information between feuding participants. I would mention a civil rights event, and most people had no clue what I was referencing. I try to stay open-minded when discussing race and history, because not everyone knows everything; [some information has] been omitted from history books for years. Something needed to be written to fill in those blanks.

Also read: Comic: Laura Gao's "Messy Roots" Goes From Viral Tweet to Indie Bestseller
Why did you share this story in verse?
I needed to create something accessible yet comprehensive. Something that would give a general summary of events yet leave room for people to research them on their own. What better way to accomplish that than through poetry—where every word, every stylistic choice counts?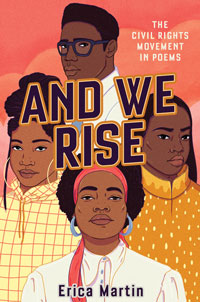 Talk a little about your research.
I was born and raised in Memphis, TN. Naturally, the city where Dr. Martin Luther King Jr. was assassinated takes the study of civil rights and Black history very seriously. I collected recollections from people who lived through that era.
Most of the work went toward images I wanted to include. I spent weeks sifting through archived collections to find the perfect photograph for each section.
What was most challenging about writing this story?
I've been studying, learning about, and living through injustices for so long that I had become desensitized to it all. So, some of the challenges were having to fully submerge myself back into that trauma when I learned about yet another horrific incident I needed to know more about. Something specifically related to that era, but that took place decades before. It was very depressing.
What surprised you most about the publishing process?
How long everything takes!
What's next?
More verse and poetry! Also, a very collaborative, very cool project in the works and a handful of novel projects. Hopefully, you'll hear about one of those soon.