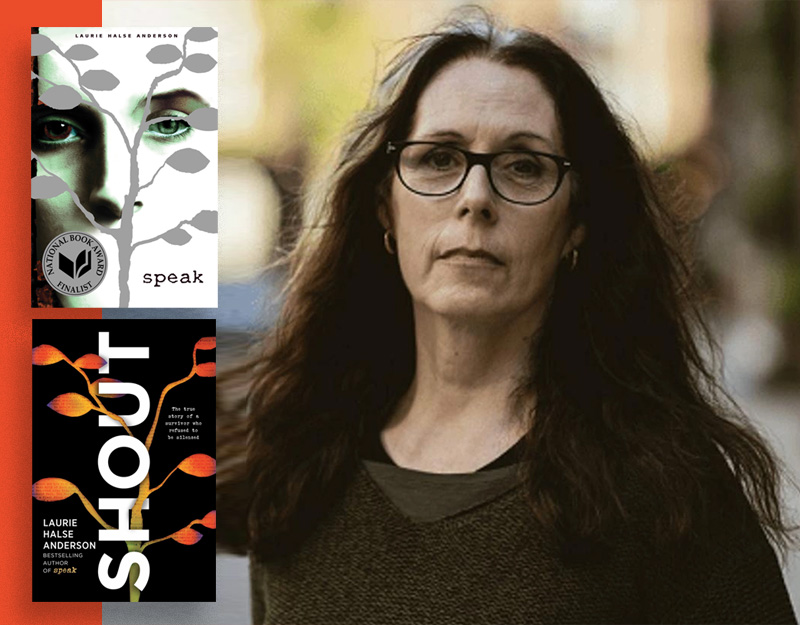 The author of Speak and SHOUT sees dangerous differences between past attempts to ban books and the current, coordinated censorship attacks.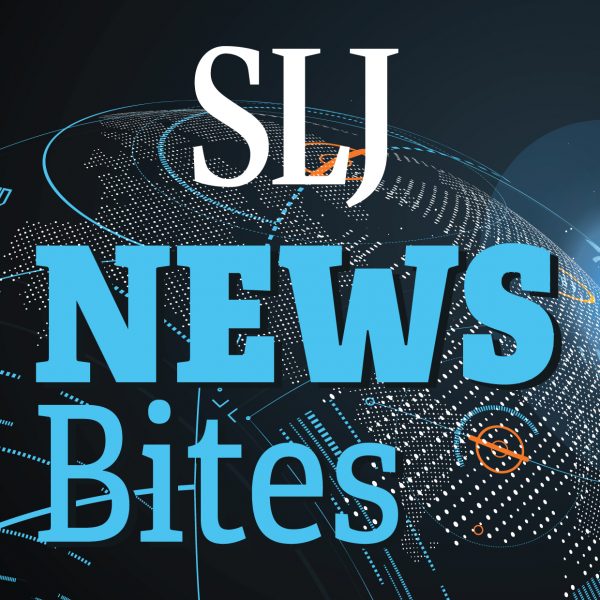 In this Banned Books Week edition of News Bites, the New York Public Library has launched a teen-focused "Books for All" campaign; EveryLibrary Institute and Book Riot release the results of their Parent Perception Survey; PEN America, NCAC, and ALA offer resources.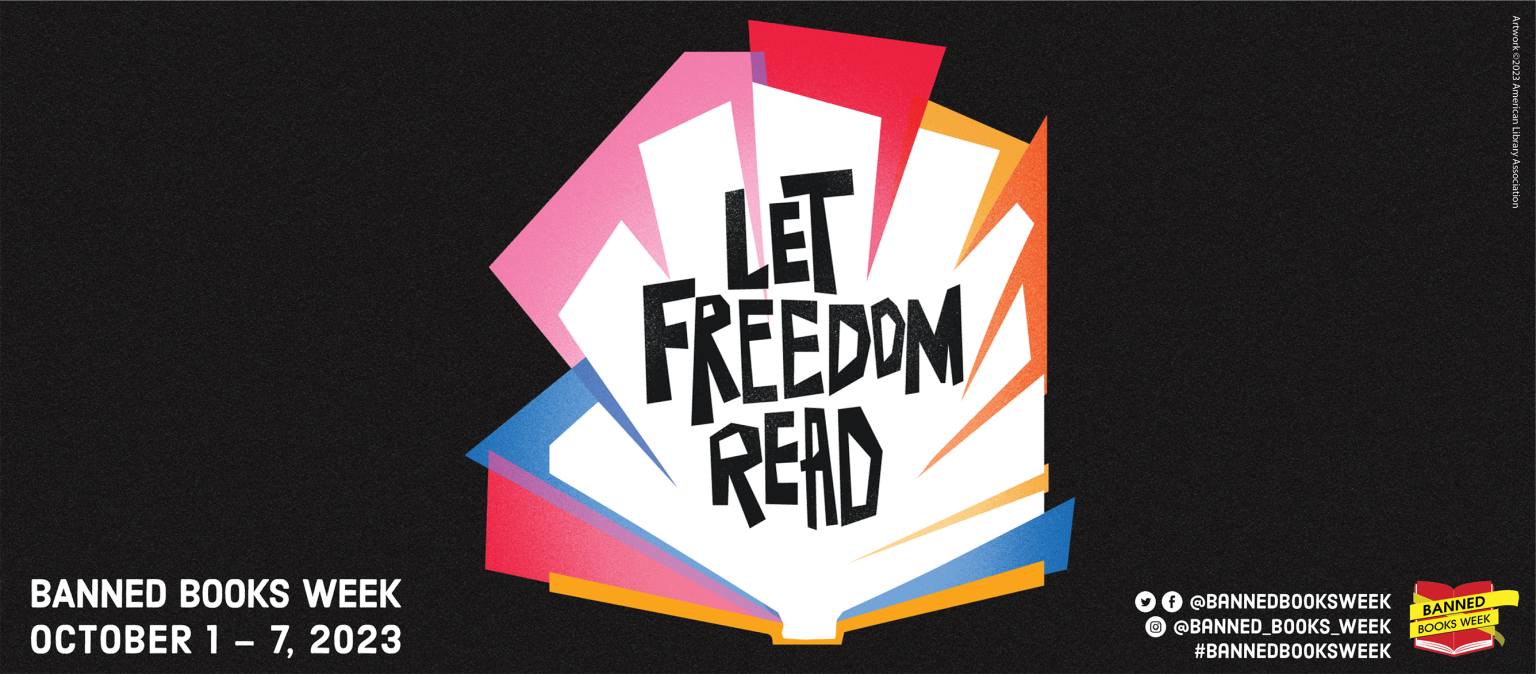 It's Banned Books Week 2023. While there are many in-person events in libraries and bookstores across the country, these virtual events will allow everyone to hear important conversations at this critical time.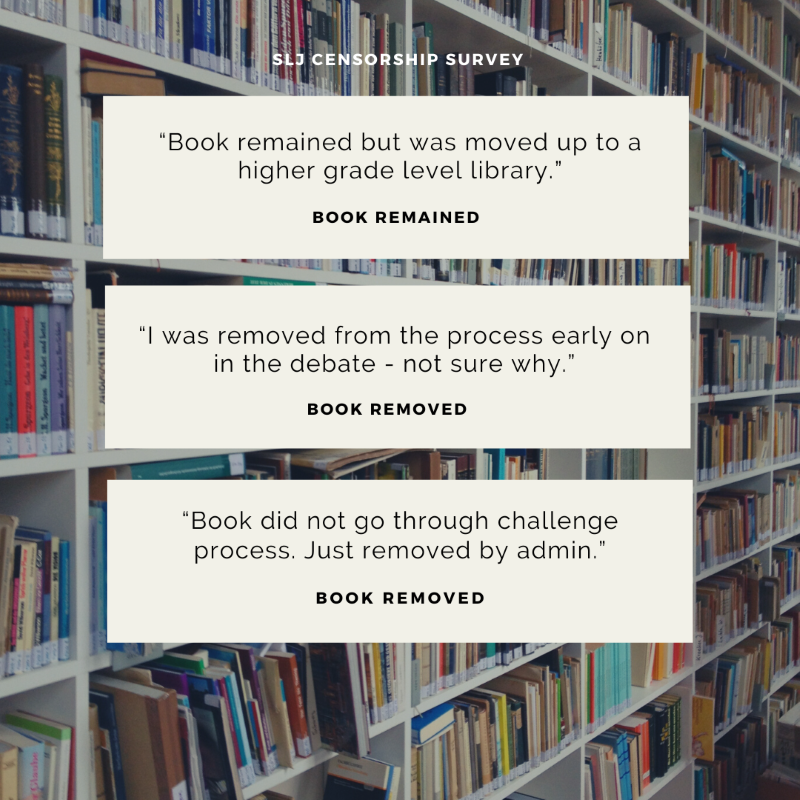 The incidence of books removed from school library shelves due to a book challenge has risen to 30 percent, up from 19 percent in 2022. The rise in book removals occurred across school levels: elementary, middle, and high schools.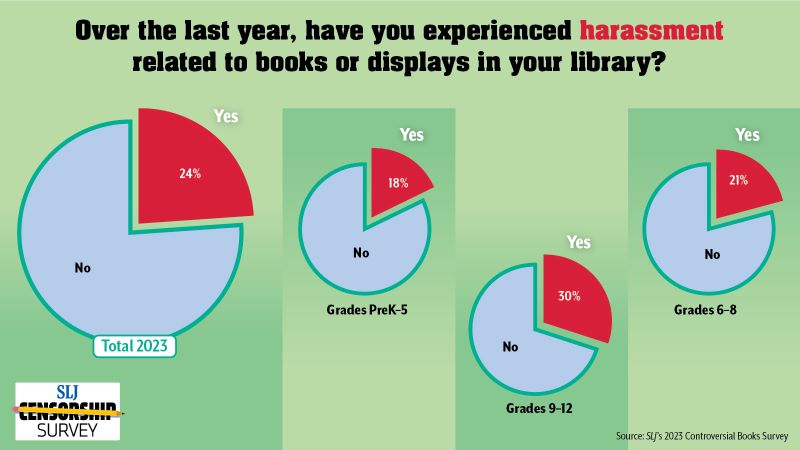 Twenty-four percent of school librarians have been harassed this past year over books or displays in their library. That's according to a recent SLJ survey, which found the rate even higher among high school librarians, 30 percent of whom have experienced harassment.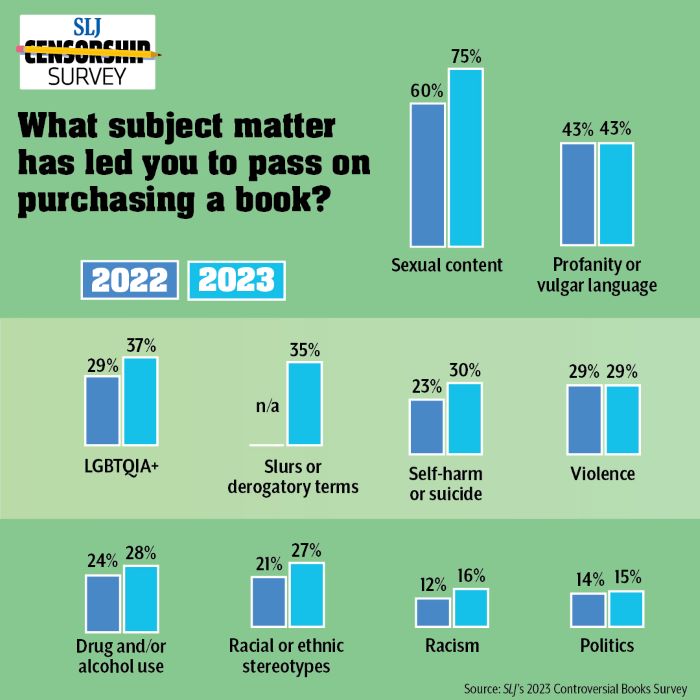 School librarians in 2023 are more likely to decline purchasing certain titles based on the content of those books, according to SLJ's survey. The number of high school librarians naming sexual content has increased significantly, from 60% in 2022 to 75% in 2023.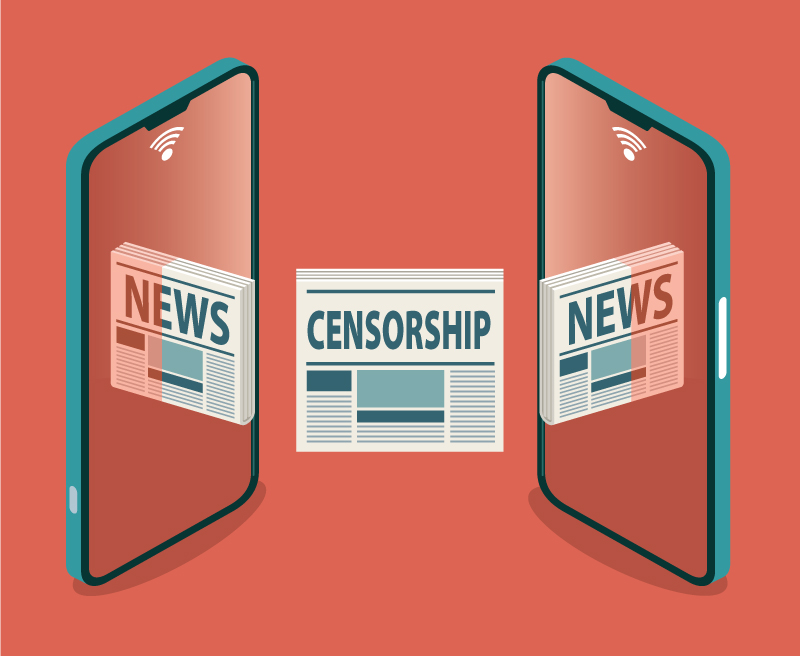 As the governor of California signs a law to protect books and materials at schools, public records requests reveal librarians in one Florida county were told to remove all books with LGBTQ characters, a survey from EveryLibrary and BookRiot shows how parents and guardians really feel about public libraries, and more in the latest Censorship News.
Banned Books Week 2023 Youth Honorary Chair Da'Taeveyon Daniels writes about his journey to self-acceptance and advocacy, and the importance of the fight against censorship.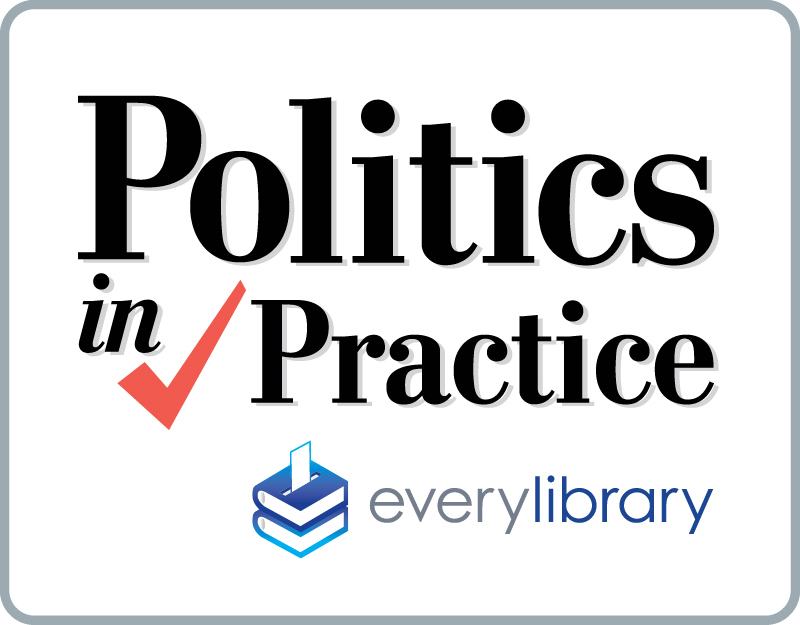 EveryLibrary has joined the School Library Journal (SLJ) Blog Network. Covering legislation, censorship, funding, and advocacy, "Politics in Practice" will encompass the full beat of the nonprofit organization, which solicits support for libraries—K–12, public, and academic—nationwide.