Recent censorship developments include a decision to keep the Bible in the library and classrooms at a Kansas high school, and the removal and review of the Epic! digital library app because of a concern over An ABC of Equality and other titles.
Bible stays in Kansas school libraries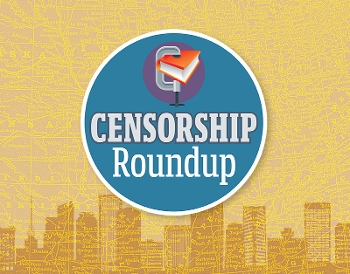 A committee in Derby County (KS) Schools voted not to remove the Bible from its libraries or classrooms, in particular Derby High School's "Bible as Literature" elective, after receiving a formal challenge, according to the Salina Post.
The former city council member who filed the challenge cited verses about murder, masturbation, genocide, incest, and other mature topics and argued that the religious text is just as provocative as some contemporary works, the report said.
The complaint was in response to the district's earlier removal of The Absolutely True Diary of a Part-Time Indian, citing sexual references and slurs.
---
Epic! app removed for review after complaint
Williamson County (TN) Schools (WCS) removed Epic!, a children's digital library with more than 40,000 selections, from student learning devices after staff was told of a "concern," according to the Williamson Herald.
The district is in the process of reviewing the app, according to the report.
An email from WCS communications director Carol Birdsong was quoted by the Williamson Herald, noted An ABC of Equality by Chana Ginelle Ewing as the title that raised the initial objection.
The article quoted Birdsong's email stating, "This review is based upon concerns shared related to the book titled 'An ABC of Equality' and others with similar topics. After preliminary review, we have not found any content that should be blocked for all students. However, the app contains over 40,000 selections and selections may change, so staff is conducting a review of this app as follows: How students access the content available through the app; checking to ensure that WCS internet filters are appropriately screening content when accessed directly through the app."
UPDATE: Epic! will be available again on Thursday, April 14, according to an announcement by the district. After a review concluded that there is no mechanism for parents to choose specific books their children can or cannot read, the district is now allowing them to email the principal if they do not want their child to have access to the app, a post on the district website said.
---
Wake County, NC, protests continue after failed attempts to remove books
Protestors assembled outside of a Wake County (NC) school board meeting on Tuesday, April 5, to accuse the district of "promoting pornography" and "sexualizing students" for having certain books, including Gender Queer by Maia Kobabe and Lawn Boy by Jonathan Evison, in high school libraries, according to the News & Observer. The school board recently upheld Cary High School's decision to keep Lawn Boy available on library shelves.
The News & Observer reported that nine people previously attempted to file criminal charges against the Wake County school system because of some books, including Lawn Boy. The Wake County District Attorney declined to file charges.
---
Eleanor and Park will require parental permission in TN district
A district book appeal committee formed in Wilson County (TN) voted to keep Eleanor and Park by Rainbow Rowell and The Bluest Eye by Toni Morrison in district high schools, following a complaint from Moms for Liberty Wilson County, according to WSMV. The committee recommended requiring parental permission to check out Eleanor and Park from the district's middle schools and keeping The Bluest Eye out of middle school libraries, where it wasn't currently. The school board adopted the committee's recommendations.