Excellent audiobooks, stories to support social-emotional learning, and a handy guide to anime and manga are among this month's 26 starred reviews, spanning picture books, chapter books, middle grade, YA, and more.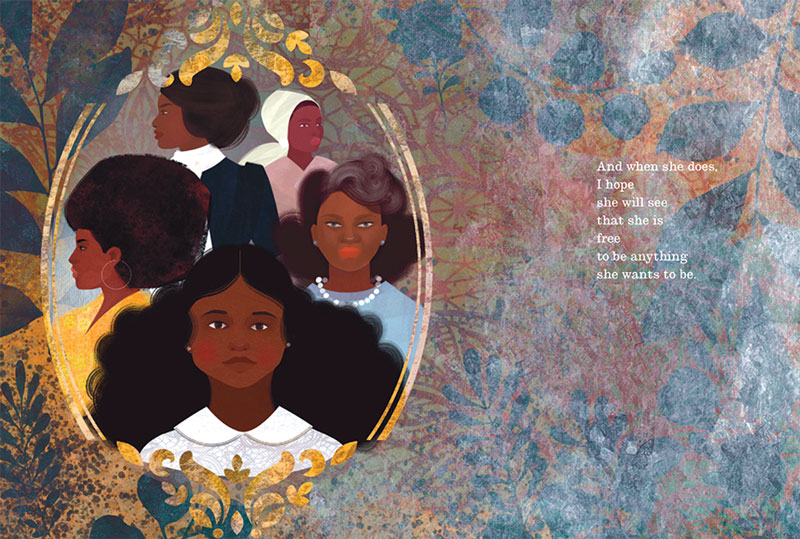 A History of Me (Theodore) ©2022 by Erin Robinson
Picture Books
Chen, Shige. I Love You. illus. by Pia ­Valentinis & Mario Onnis. ­Reycraft.
Emily, Rachel. In You I See: A Story That Celebrates the Beauty Within. illus. by Jodie Howard. DK.
Riddiough, Lisa Frenkel. Letters to Live By: An Alphabet Book with Intention. illus. by Asa Gilland. Running Pr.
Shum, Benson. Anzu the Great Kaiju. Roaring Brook.
Tarnowska, Wafa'. Nour's Secret Library. ­illus. by Vali Mintzi. Barefoot.
Theodore, Adrea. A History of Me. illus. by Erin Robinson. Holiday House/Neal Porter.
Chapter Books
Hay, Sam. Happily Ever After Rescue Team. illus. by Genevieve Kote. Feiwel & Friends.
Middle Grade
Hahn, Dee. The Grave Thief. Puffin Canada.
Lloyd-Jones, Emily. Unseen Magic. HarperCollins/Greenwillow.
Rubin, Adam. Ice Cream Machine. illus. by various. Putnam.
YA
Chee, Traci. A Thousand Steps into Night. HarperCollins/Clarion.
Gibson, Naomi. Every Line of You. Scholastic/Chicken House.
Nazemian, Abdi. The Chandler Legacies. HarperCollins/Balzer + Bray.
Olson, Jessica S. A Forgery of Roses. Inkyard.
Sepetys, Ruta. I Must Betray You. Philomel.
Stewart, Erin. The Words We Keep. Delacorte.
Graphic Novels
Yamada, Kanehito. Frieren: Beyond Journey's End: Vol. 1. illus. by Tsukasa Abe. Viz Media.
Nonfiction
Gravel, Elise with Mykaell Blais. Pink, Blue, and You!: Questions for Kids About Gender Stereotypes. Random/Anne Schwartz.
Harvey, Jeanne Walker. Ablaze with Color: A Story of Painter Alma Thomas. illus. by Loveis Wise. HarperCollins.
Henderson, Robert M. Quick Guide to Anime and Manga. ReferencePoint.
Marwan, Zahra. Where Butterflies Fill the Sky: A Story of Immigration, Family, and Finding Home. Bloomsbury.
Audio
Forman, Gayle. Frankie & Bug. S. & S. Audio.
Clayton, Dhonielle & others. Blackout. HarperAudio.
Lo, Malinda. Last Night at the Telegraph Club. Listening Library.
Oh, Axie. XOXO. HarperAudio.
Winn, Claire. City of Shattered Light. Tantor.