Essential and exceptional titles reviewed in our August 2020 issue, including picture books, middle grade, YA, nonfiction, and graphic novels for children and teens.
Picture Books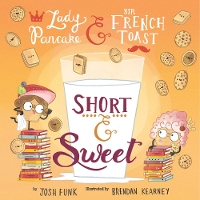 Canetti, Yanitzia. My Big Family. illus. by Micha Archer. Reycraft.
Carnavas, Peter. A Quiet Girl. Pajama Pr.
Funk, Josh. Short and Sweet. illus. by Brendan Kearney. Sterling.
Hofmeyr, Dianne. Paris Cat. illus. by Piet Grobler. Tiny Owl.
Litchfield, David. Lights on Wonder Rock. Clarion.
Papaioannou, Thodoris. While You're Away. illus. by Petros Bouloubasis. minedition.
Roumiguière, Cécile. Nasla's Dream. illus. by Simone Rea. Princeton Architectural.
van der hammen, Gijs. Little Wise Wolf. illus. by Hanneke Siemensma. Kids Can.
Middle Grade
Behar, Ruth. Letters from Cuba. Penguin/Nancy Paulsen Bks.
Bowling, Dusti. The Canyon's Edge. Little, Brown.
Chari, Sheela. The Unexplainable Disappearance of Mars Patel. Candlewick/Walker.
Chase, Paula. Turning Point. HarperCollins/Greenwillow.
Edge, Christopher. The Longest Night of Charlie Noon. Delacorte.
Hest, Amy. The Summer We Found the Baby. Candlewick.
Mejia, Tehlor Kay. Paola Santiago and the River of Tears. Disney-Hyperion/Rick Riordan Presents.
Sumner, Jamie. Tune It Out. S. & S./Atheneum.
YA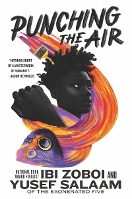 Ahmadi, Arvin. How It All Blew Up. Viking.
Corthron, Kara Lee. Daughters of Jubilation. S. & S./Simon Pulse.
LaCour, Nina. Watch Over Me. Dutton.
Mendoza, Paola & Abby Sher. Sanctuary. Putnam.
Romasco-Moore, Maria. Some Kind of Animal. Delacorte.
Wheatle, Alex. Cane Warriors. Akashic/ Black Sheep.
Zoboi, Ibi. & Yusef Salaam. Punching the Air. HarperCollins/Balzer + Bray.
Graphic Novels
Bors, Matt, ed. Be Gay, Do Comics: Queer History, Memoir, and Satire from the Nib. illus. by various. IDW.
Nonfiction
Gibbons, Gail. Migration. Holiday House.
Golio, Gary. Dark Was the Night: Blind Willie Johnson's Journey to the Stars. illus. by E.B. Lewis. Penguin/Nancy Paulsen Bks.
Otis, Cindy L. True or False: A CIA Analyst's Guide to Spotting Fake News. Feiwel & Friends.
Read, Jennifer L. & John A. Read. 50 Animals That Have Been to Space. Formac.
Rusch, Elizabeth. The Big One: The Cascadia Earthquakes and the Science of Saving Lives. HMH.
Stewart, Whitney & Hans C. Andersson. Genomics: A Revolution in Health and Disease Discovery. Lerner/Twenty-First Century.
Thakur, Sophia. Somebody Give This Heart a Pen. Candlewick.
Tunnell, Michael O. Desert Diary: Japanese American Kids Behind Barbed Wire. Charlesbridge.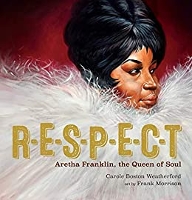 Weatherford, Carole Boston. RESPECT: Aretha Franklin, the Queen of Soul. illus. by Frank Morrison. S. & S./Atheneum.
Weisman, Kay. If You Want To Visit a Sea Garden. illus. by Roy Henry Vickers. Groundwood.
Professional Reading
Phoenix, Jack. Maximizing the Impact of Comics in Your Library: Graphic Novels, Manga, and More. Libraries Unlimited.