With the pandemic and Black Lives Matter center stage in our lives, effective teaching must keep evolving. These six professional reading recommendations will help.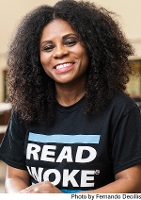 When I started teaching in 2003, I studied The First Days of School: How To Be an Effective Teacher by Harry and Rosemary T. Wong cover to cover, implementing practices to promote achievement. With the pandemic and Black Lives Matter now taking a front seat in our lives, effective teaching must keep evolving to address student needs. These recommendations will help.

Achieving Equity for Latino Students: Expanding the ­Pathway to Higher Education Through Public Policy. Frances Contreras. Teachers College Pr. 2011.
My school is predominantly Latinx, so this book is integral to my teaching. Tracking the rise of the U.S. Latinx population, Contreras draws on data and interviews to show the discrepancy between these numbers and educational achievement. She points to policies that fail these students and strategies for elevating them.
Autism Spectrum Disorder in the Inclusive Classroom, 2nd Ed.: How to Reach & Teach Students with ASD. Barbara L. Boroson. Teaching Strategies. 2016.
Often, the diagnosis of autism spectrum disorder isn't made until late in childhood or adulthood. The revised edition of this important work includes "10 Things You Can Do Before Day One," a key toolkit for educators. Tips for building staff, bus staff, and classroom paraprofessionals will help create an inclusive and beneficial learning environment. "There's an App for That!" highlights tools addressing needs of students on the spectrum.
Expect the Most, Provide the Best: How High Expectations and Outstanding Instruction Help All Learners Succeed. Robert L. Green. Scholastic. 2014.
Green, a civil rights scholar who worked alongside Dr. Martin Luther King Jr., uses case studies to assert that all students can succeed when there are strong expectations from stakeholders and quality instruction in place. Data-driven readers will appreciate this book that's filled with charts and graphs.

Teaching Mathematics for Social Justice: Conversations with Educators. David Stinson and Anita Wager.
National Council of Teachers of Mathematics. 2012.
Math educators devoted to social change share personal narratives and theoretical, methodological, and pedagogical information to explore teaching math for social justice. Lessons examine issues like the sociopolitical aspects of the minimum wage and how it affects the community and connecting gender biases to statistics on violent crimes against women. A tool to open students' eyes to numbers and help make this world a better place.
Why Race and Culture Matter in Schools: Closing the Achievement Gap in America's Classrooms, 2nd Ed. ­ Tyrone C. Howard. Teachers College Pr. 2020.
When my assistant principal asked me to lead a faculty book study using this title, I was elated. Many Americans deny that structural racism exists in education. If we are to close the achievement gap, Howard writes, we must avoid giving "superficial treatment to race and racism in analyzing educational inequities, by focusing first on what is before devising better instructional programs and strategies for ethnically and culturally diverse students."
We Want to Do More Than Survive: Abolitionist Teaching and the Pursuit of Educational Freedom. Bettina Love. Beacon. 2019.
To transform education, educators must approach their work like abolitionists, Love maintains. She shares her experience as an educator while probing the inequity in America's schools. "All teachers, regardless of race or ethnicity, need to know that racism is not separate from economic class and that resistance, in its various forms, is always an option," Love writes, emphasizing the need to recognize that "not all injustices are the same."