This year's best manga include tales of magical realism, opposites-attract friendship, and more.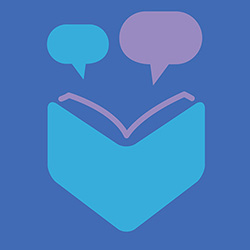 It has been more than 20 years since manga first took off in North America, and publishers are releasing deluxe collectors editions of early classics such as "Sailor Moon" and "Fullmetal Alchemist." But the new series are still proliferating, and winnowing our list of the best titles published in the United States this year was a challenge. With an opposites-attract friendship story, an
out-of-this-world road trip, and tales of outcasts finding community, even newcomers to manga will find something to tempt them.


Higashimura, Akiko. Blank Canvas: My So-Called Artist's Journey; Vol. 1. illus. by author. Seven Seas. ISBN 9781642750690.
Gr 7 Up –Every artist needs a mentor; for teenage Higashimura, it was a laconic, bamboo sword–wielding, tough-as-nails sensei who put the slacker student on the path to becoming the creator of "Princess Jellyfish" and "Tokyo Tarareba Girls." The Eisner Award–winning author-illustrator veers between sketch-like art and exaggerated cartoons in this candid memoir that will inspire budding artists.
Itagaki, Paru. Beastars: Vol. 1. illus. by author. Viz. ISBN 9781974707980.
Gr 10 Up –Itagaki raises the stakes by making characters high school students who are literally animals. Though carnivores are prohibited from preying on herbivores, not everyone follows the rules, as readers learn when a member of the drama club is murdered and suspicion falls on Legosi the wolf. Beautifully evocative, textured art conveys a striking, original tale of a teen longing for his peers to look beyond his ferocious exterior.
Izumi, Mitsu. Magus of the Library: Vol. 1. illus. by author. Kodansha Comics. ISBN 9781632368232.
Gr 7 Up –In a society where libraries and reading are all-important, an impoverished half-human half-elf outcast yearns to read but is forbidden from entering his village's library. Things change when he meets a team of librarians from the famed library of Aftzaak. Richly detailed backgrounds, at times frenzied action, and plenty of adventure will envelop readers from the start.
Kamatani, Yuhki. Our Dreams at Dusk: Vol. 1. illus. by author. Seven Seas. ISBN 9781642750607.
Gr 8 Up –On the verge of suicide after his classmates out him as gay, Tasuku finds refuge at a drop-in center with a quirky but supportive LGBTQ community. Kamatani skillfully depicts a fragile teen's intense emotions through rich symbolism in this perceptive coming-of-age story.
Miyanaga, Asaya. Nicola Traveling Around the Demons' World: Vol. 1. illus. by author. Seven Seas. ISBN 9781642753370.
Gr 3 Up–Don't be fooled by the title; this tale is more adorable than hellish. Young Nicola has always felt like an outsider among other humans, so she decides to travel through a magical world. Miyanaga blends Edward Gorey's unsettling, Victorian-style illustrations with Maurice Sendak's whimsy and mischief, and the intricate artwork that results is appealingly surprising and attention-grabbing.


Oda, Tomohito. Komi Can't Communicate: Vol. 1. illus. by author. Viz. ISBN 9781974707126.
Gr 6 Up –Everyone dismisses beautiful but silent Komi as a stuck-up princess, but Tadano realizes that she's just overwhelmingly shy. He decides to help her achieve a lofty goal: making 100 friends. Caricature-like illustrations depict Komi's attempts to shed her wallflower ways in this tender tale of an awkward young teen finding her voice.
Shirahama, Kamome. Witch Hat Atelier: Vol. 1. illus. by author. Kodansha Comics. ISBN 9781632367709.
Gr 7 Up –Enchanting spells, scheming classmates, and teachers who conceal secrets behind benign facades are the core ingredients of this can't-miss fantasy. The central drama hinges on a student set on becoming a witch, despite being born without the gift of magic. Drawn in a traditional style reminiscent of Andrew Lang's fairy books, this mesmerizing tale showcases a young heroine discovering how capable she truly is.
Sigsawa, Keiichi. Kino's Journey: The Beautiful World; Vol. 1. adapt. & illus. by Iruka Shiomiya. Vertical. ISBN 9781947194359.
Gr 10 Up –Kino travels the world on a talking motorcycle, encountering bizarre communities, from a town where universal telepathy has driven all the residents apart to a society where duels are mandatory. Disarmingly sweet art seems to nod at a younger audience, but Shiomiya's adaptation of Sigsawa's prose novel turns violent in subsequent volumes, so mature fans are the audience for this grippingly surreal tale.
Takano, Ichigo. Become You: Vol. 1. illus. by author. Seven Seas. ISBN 9781642756852.
Gr 8 Up –Sunny Taiyou and gloomy Hikari have nothing in common, but if the two want to perform at the upcoming cultural festival, they'll have to work together. Relying on uncluttered art and expressive close-ups of her protagonists, Eisner Award–nominated Takano captures the emotional beats of a burgeoning friendship, from rough beginnings to the first moments of understanding.
Yuma, Midori. Kakuriyo: Bed and Breakfast for Spirits; Vol. 1. adapt. & illus. by Waco Ioka. Viz. ISBN 9781974703722.
Gr 8 Up –An independent young woman works in a traditional inn for yokai, or spirits, to pay off the debt her grandfather racked up and to avoid being forced to marry the inn's owner. Ioka's dramatic art—in particular, the contrast between the ordinary-looking humans and the grotesque yokai—elevates this immersive fantasy that's bound to entice Hayao Miyazaki fans looking for their next obsession.
---
Brigid Alverson is the editor of the blog "Good Comics for Kids."