The We Need Diverse Books co-founder and author of Finding Junie Kim talks about mental health in fiction, her family, and the need for children to know help is available.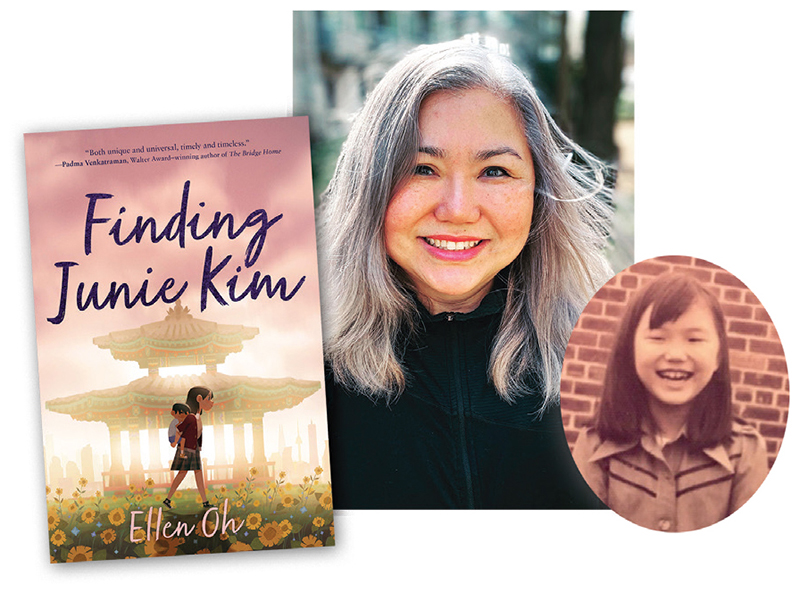 We Need Diverse Books co-founder Ellen Oh is the author of Finding Junie Kim, a novel about a Korean American girl's experience with depression. But that is just part of Junie's story. Over the course of the book, she also learns about her grandparents' younger years during the Korean War, bringing Junie a greater awareness of activism and history. Oh was profiled in the SLJ article Not OK? That's OK: Middle Grade Authors Provide Compassionate Portrayals of Mental Health.
What drew you to write about a character with mental illness?
I have three children who all have suffered from depression, PTSD (post-traumatic stress disorder), and anxiety. And there are so many more children who are just like them. And yet we live in a world of fake social media curated happiness and news cycles that use mental illness as a derogatory term constantly. It's dangerous.
What kinds of interventions, treatments, supports, and therapies take place in your book?
Therapy, specifically dialectical behavioral therapy (DBT), and medication.
Tell me about the effects mental health has on the main character, their family, and those around them.
Junie has suicidal ideation. She thinks about taking a lot of pills but doesn't. Her family provides immediate support to get her all the help she needs.
What is the most challenging part of writing about these topics for middle grade readers?
Too many people think it's not a topic for our young. But they are so wrong. Our young readers need to know the truth about mental illness and suicide. They need to know that there is help for them out there and that they are not alone in what they are feeling and struggling with.
How did you balance depicting the reality of living with mental illness with the important message of hope?
I think kids who struggle with depression are incredibly strong. They are fighting a battle every day against deep emotional pain. That struggle is so real. But so is hope. And we have to reinforce that message and remind them that we see them and we are proud of them, and we are here for them.
What do you hope readers take away from your book(s)?
That they are not alone.
Did you draw from any personal experiences or have connections to any of the issues explored?
Finding Junie Kim is the most deeply personal of my books because it draws on the experiences of my children. These are real-life events that happened. These are real emotions that they suffered. And every day I am so grateful to the doctors and therapists who have helped my children.