In a new series of articles and virtual sessions, the authors will guide a conversation about the future of public libraries, culminating in a practical plan to reenvision youth services.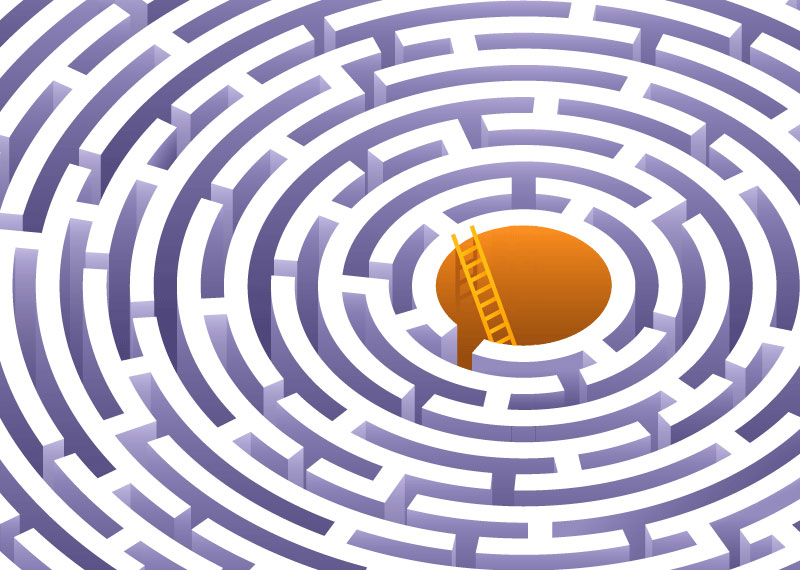 filo/Getty Images
The past few months have been full of adjustments for every person in the world. For many young people, the adjustments take shape along a spectrum.
On one end of the spectrum, youth attend school via instructionally sound virtual learning, live in a family environment filled with social-emotional and learning support, connect with their peers via unlimited digital means, experience an increase in quality family time, and have access to the necessities of life such as water, clean air, sanitation, and healthy food. On the other end, youth experience mediocre distance learning, toxic environments lacking social-emotional support, limited broadband access to connect with teachers and peers, and are left to scramble for the basics of a quality life.
These physical, intellectual, and social inequities vary widely from one young person to another. The existence of these inequities is not new to public library staff. What has changed is that library staff is seeing these disparities more clearly in their communities every day, and there is an uncertainty of what the future holds for learning, economic advancement, and civic engagement.
As the COVID-19 crisis began to unfold, many public libraries rushed to support young people. Some focused on providing resources via ebooks and curbside pick-up, others worked with community organizations to provide much-needed services like childcare and wifi, and some launched virtual opportunities such as gaming parties and escape rooms. In creating these pandemic era services, libraries did not have much time to think about the big picture; they reacted and provided what they could.
Reopening, and beyond
Now many library staff are asking important and timely questions. What do we do next and how can we be thoughtful about those next steps? What will it be like when we partially reopen? What will it be like when we fully reopen? How do we handle it if this happens again? Of course, there are state and county opening guidelines provided for community organizations such as public libraries, however, almost all of these guidelines focus on opening hours, space use, measures of physical distancing, handling and sanitizing materials, etc. (ALA, 2020a; ALA, 2020b; IMLS, 2020). In other words, almost all of the focus is on physical and operational "stuff."
Admittedly, this "stuff" is part of what makes the library function as a brick-and-mortar space. However, what's missing is the people that the library serves—the vibrant communities that libraries help to build through their programs and services. As David Lankes states, "To say we are about community and only be a source of ebooks in a pandemic is hypocrisy. Yes, our fellow citizens need ebooks, but they need compassion, connection, and community dedicated to their full well-being."
We agree with Lankes and are certain that connection and compassion need to be at the center of work now and when libraries reopen. To achieve this connection and compassion, library staff need to ask themselves the following:
● What does your local community need now?
● What are the best practices to engage with local communities compassionately during and after a crisis?
● What are the failed practices that we can learn from?
● What are the bests of the "old normal" that should be kept, and what norms of the "new normal" should be created?
● How can we restructure library management and staffing, so it is flexible enough to hold the demands of a crisis and when the local community is not in crisis?
● How do we collect data and stories of how we are engaging with our communities now when we ourselves are constantly handling personal adjustments?
● How can we communicate to our funders how we are fulfilling immediate needs that the community is facing?
The potential list of questions is endless…but the short answer to each is: "We don't know." Period.
Want to redesign library services? Join us.
We, the authors of this new SLJ article series, are on the hunt for solutions to help local communities thrive in a pandemic and post-pandemic world. We are in an unprecedented time, with the opportunity to respond to the specific needs of local communities, in particular the youth that we serve. These solutions need to organically emerge from each of us committed to serving young people's changing needs.
This is the launch of a series of articles and virtual engagement opportunities that will help the library community answer the above questions. Our intention is to co-produce—with you—a document containing a series of phases toward a new vision for youth librarianship. We will facilitate weekly virtual Zoom sessions where we listen, co-create, and crowdsource challenges, solutions, and best practices—on one hand providing pointers to serve your local communities, and on the other, stewarding the national narrative on the role of public libraries in this moment of need. What we learn via these virtual sessions will be synthesized in the next article and will serve as a guide for our upcoming live sessions.
Join us in co-creating these phases of "reopening" for libraries that focus on the needs of local communities and the youth we serve. If you are interested in this project, please contact Mega Subramaniam and Linda Braun.
---
Dr. Mega Subramaniam is an associate professor at the College of Information Studies, University of Maryland. Linda W. Braun is a learning consultant for LEO.