Children's literature has lost another giant with the death of Jim Murphy; Colin Kaepernick to release a graphic memoir; SCBWI launches new fund and programs; and more in this edition of News Bites.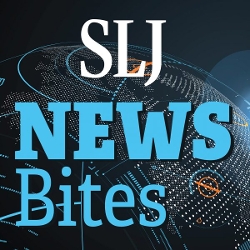 Children's literature has lost another giant with the death of Jim Murphy; Colin Kaepernick to release a graphic memoir; SCBWI launches new fund and programs; and more in this edition of News Bites.
---
Award-winning author Jim Murphy dies at 74
Children's author Jim Murphy died unexpectedly on May 1 at age 74. The narrative nonfiction giant of the children's literature world wrote about wars, science, and natural disasters in ways that engaged and entertained young readers.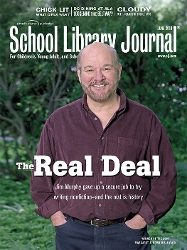 Murphy, who won the 2010 Margaret A. Edwards Award, authored more than 30 books documenting U.S. history and often centering the lives of young people at the time. He was a Newbery Honor winner for The Great Fire, which tells the story of the 1871 Chicago Fire, and An American Plague: The True and Terrifying Story of the Yellow Fever Epidemic of 1793, which also won the Sibert Medal and was a finalist for the National Book Award for Young People's Literature.
In a tweet, author Lauren Tarshis called him one of her "writing heroes." "He was a pioneer in creating riveting narrative nonfiction for kids," she wrote.
Author Steve Sheinkin tweeted, "Jim was such a great hero in the evolution of how history & nonfiction is and can be written."
Read the full obituary from publisher HarperCollins below:
---
Kaepernick and Scholastic to release graphic novel memoir
Scholastic will publish activist and former NFL player Colin Kaepernick's graphic novel memoir on March 7, 2023. For readers 12 and older, Colin Kaepernick: Change the Game will cover his high school years before he entered the spotlight of professional sports. It is co-written by Kaepernick and Eve L. Ewing, and illustrated by Orlando Caicedo.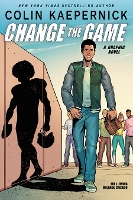 "I'm excited to continue to grow and expand Kaepernick Publishing's relationship with Scholastic," Kaepernick said in a statement announcing the deal. "Change the Game is the true story of my high school years–a period punctuated by the trials and triumphs of adolescence. It was during this time that I began to grow unapologetically into my own identity, into my own sense of self. I hope this graphic novel encourages readers to nurture their own evolution and to trust their power—in a phrase—to change the game."
Kaepernick and Scholastic teamed up for I Color Myself Different, a picture book about Kaepernick's experience as a 5-year-old getting a school assignment to draw a picture of his family. In the graphic novel, the former NFL quarterback who was ousted from the league after kneeling in protest of police brutality and has yet to be re-signed by any NFL team, writes about his senior year of high school when he was heavily scouted as a baseball player and what led him to not take that path.
---
ALA and HHS to host a webinar on children's COVID vaccines
On Wednesday, May 25, American Library Association is partnering with the U.S. Department of Health and Human Services (HHS) in hosting a webinar to help inform library workers how they can combat vaccine hesitancy and help families get the information they need about children's vaccinations.
As part of ALA and HHS's "We Can Do This" campaign to share information about COVID-19 vaccines with families, the webinar panelists are Melanie Huggins, Public Library Association (PLA) president and executive director of the Richland Library in Columbia, SC; pediatrician Dr. Dipesh Navsaria, who has graduate degrees in public health, children's librarianship, physician assistant studies, and medicine, according to the ALA press release; and Erin Hemlin, strategic partnerships director for the COVID-19 public education campaign within the Office of the Assistant Secretary for Public Affairs at HHS.
This free webinar is intended for all public library staff, and is particularly designed for those with responsibilities related to health, family engagement, outreach, or partnerships. An ALA eLearning account is required to register for this free webinar.
---
SCBWI launches fund, two new programs
The Society of Children's Book Writers and Illustrators (SCBWI) announced the launch of the SCBWI Impact and Legacy Fund, with a mission to "provide specific endowments, grants, awards, and programs which enhance the reach and impact of creators of children's books," according to the announcement.
The fund's projects, which will not be limited to SCBWI members, will:
Support promising and emerging authors and illustrators of children's books
Provide grants for excellence to creators of children's books
Promote equity and inclusion of marginalized voices, both domestically and globally
Increase access to quality children's books in all communities
Support children's books whose content helps create a better world
Honor the past works of great children's books creators and recognize their legacies
Provide public information and education on matters of freedom of expression and thought in the children's book field
Create connections between children's book creators and their readers
Partner with other nonprofit children's book organizations to support programs of mutual interest to our communities
Contribute to the welfare of children's book writers and illustrators, regardless of their membership in SCBWI
As part of the initiatives, the Impact and Legacy Fund is launching the The Russell Freedman Award for Nonfiction for a Better World and The Student Advocates for Speech project, a collaboration with the National Coalition Against Censorship.
Submissions are open for The Russell Freedman Award, which is funded by a grant from the Freedman estate. The award will be given annually to an author or author/illustrator of a book for children or young adults recognized for both its excellence and for its contribution to understanding that helps create a better world. It is open to any author or author/illustrator combination whose nonfiction book has been or will be published in 2022. Applications must be in by September 1, 2022.
The Student Advocates for Speech project's mission is to "empower the next generation of leaders to engage in discussion and analysis of the essential tenets of free expression." As part of SAS, high school students from around the U.S. will form clubs at their schools, interview banned authors, write newspaper articles, issue a public statement, and participate in public events. SCBWI will help students present a virtual public panel discussion with authors on November 30, 2022, in which they consider why particular books should or should not be banned.
---
CCBC gets new director
Tessa Michaelson Schmidt was named the next director of the Cooperative Children's Book Center (CCBC), replacing longtime director K.T. Horning, who has served in the role for the last 20 years and is retiring.
Schmidt, who will start on July 25, has been a classroom teacher, a school librarian, a public librarian, and an administrator. Most recently, Schmidt was Wisconsin's assistant superintendent for the Division for Libraries and Technology within the Department of Public Instruction.
"I am thrilled to join an organization as vital and beloved as the CCBC," says Schmidt. "It is an honor to be selected as the next leader of the institution that has given me purpose as an educator and librarian. I look forward to working with the CCBC staff and stakeholders in the months ahead."