Author P. Djèlí Clark spoke with SLJ about the inspiration for his debut middle grade fantasy, getting in touch with his younger self, and more.
In Abeni's Song, which publishes July 25, 2023, author P. Djèlí Clark has created a young protagonist who struggles with self-doubt but is determined and courageous when the time calls. SLJ spoke with Clark about his inspiration for the story, getting in touch with his younger self, and more.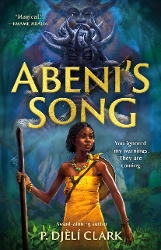 Florence Simmons: What was the inspiration for Abeni's Song?
P. Djèlí Clark: This book was inspired by the memories of my favorite childhood books, from the Ursula K. Le Guin's "Earthsea" chronicles to Madeline L'Engle's "A Wrinkle in Time" series, and a desire to create a fantasy story told in a different and diverse world.
FS: Was this your first time writing a middle grade novel? How did it differ from crafting your previous books?
Clark: Yes. In many ways, I wrote it how I would write any book, with intriguing characters, a suspenseful storyline, and a setting brimming with magic. But I did have to get in touch with my younger self to remember the things that made my eyes light up when I was reading.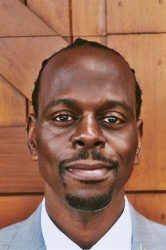 FS: What do you hope readers will take away from the story?
Clark: I hope readers will identify with a character like Abeni, who is pretty much just an ordinary person like you or me—until she's thrown into these fantastic events where she must use her wits and courage to survive. It's also at its heart a story about friendship, and how that can arise even among people you don't always get along with.
FS: Why do you think young readers are drawn to fantasy?
Clark: I think fantasy is most appealing when you can still see the world as magical. Younger readers still have that spark. Also, fantasy can serve as a great way to tell important stories about growing up in the real world.
FS: What are you currently working on?
Clark: Mapping out my next "Abeni" story! More adventures to come.