How to draw on, and supplement, classroom teaching skills while making the transition to a school library.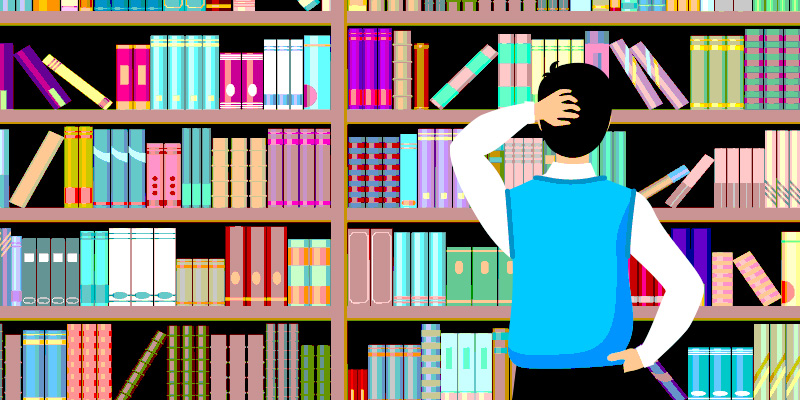 Illustration: Artis777/iStock
My first morning in my middle school media center last August, I marveled at the thousands of books waiting to be read and the bustle of students printing assignments and recording the morning news. But the thrill came with a twinge of worry. Certain goals I had for the upcoming year were the same ones I had as a classroom teacher—to guide, encourage, and inspire students. But others were very different. How should I navigate this new set of objectives and expectations? Here are some methods I used to smooth the rocky path during my first year as media specialist at Harborside Middle School in Milford, CT.
REMEMBER: YOU ARE A RESOURCE
Know your value. Staff members will seek you out to benefit from your media expertise. Teachers and students will look to you for reading recommendations, and you'll also be called upon to create and implement PD for staff. Last March, I was asked to develop instruction for staff at our district's three middle schools on how to use Google Forms. Using my teacher brain, I created samples that would be most relevant to the classroom (presentation tool for students, quizzes, surveys, exit slips, etc.). I developed step-by-step instructions, allowed time for teachers to work with the site and ask questions. I identified individuals who needed more direct instruction, while teachers with more familiarity started working right away on assessments they'd use in their classrooms that week.
Offer expertise that extends beyond library media. My background is in high school English; I helped students structure business letters, create citations, and examine prefixes, roots, and suffixes. While you'll be teaching research skills and strategies for navigating tech in efficient, ethical ways, offering any other instruction you may have up your sleeve will make you a stronger resource.
STAY ON TREND
It's vital for school librarians to stay on trend—and it's fun. Keep up to date on what is unfolding in the school, the publishing world, and the field. Get involved in clubs or committees that will give you new insight into the interests and needs of students and staff. Read what your students are reading and what you think they might want to read. Use SLJ.com, Amazon, the New York Times Best Sellers lists, Goodreads, publisher sites, and more for reviews and upcoming releases. Gather ideas for lessons, events, and eye-catching displays on social media platforms. The web inspired me to plan and host a summer reading "tasting" for sixth graders this past June—complete with aprons, menus, and light jazz—which created a storm of interest in new titles and classics alike.
KEEP OBSERVING
Teachers are skilled observers, and that skill will benefit your work as a media specialist. If you notice a particular series is flying off the shelf, check for new releases and gaps in your collection. Pay attention to what the specific grade levels or disciplines are studying. If you learn that art students will be building models of ancient Incan structures later in the year, or that health teachers are implementing a new unit on e-cigarettes, use that to inform your ordering. If you see students having trouble finding books they can relate to or books that meet their needs, you may need to diversify your collection.
I've watched students struggle to move and manipulate the bulky wooden chairs we have in the media center, indicating a need for more movement and comfort while reading or collaborating. I applied for and received a grant from the Milford Education Foundation to integrate some flexible seating: bean bag armchairs, comfy stools, and a standing desk. Our "book nook" is now a much-loved space in the media center.
Finally, remember that you aren't alone. Communicate with other librarians and media aides, share your triumphs and failures, and collaborate on future initiatives. Don't be afraid to ask questions and admit what you don't know. The responses you receive will only continue to build your skill set and spark imaginative ideas for the future.
ALSO READ: "FIRST DAY READY: FOR LIBRARIANS STARTING AT A NEW SCHOOL, TIPS FROM THE TRENCHES
Paige Classey Przybylski taught high school English for six years, and is now a media specialist at Harborside Middle School in Milford, CT.