Librarians can encourage adults to interact with babbling babies to enhance language learning.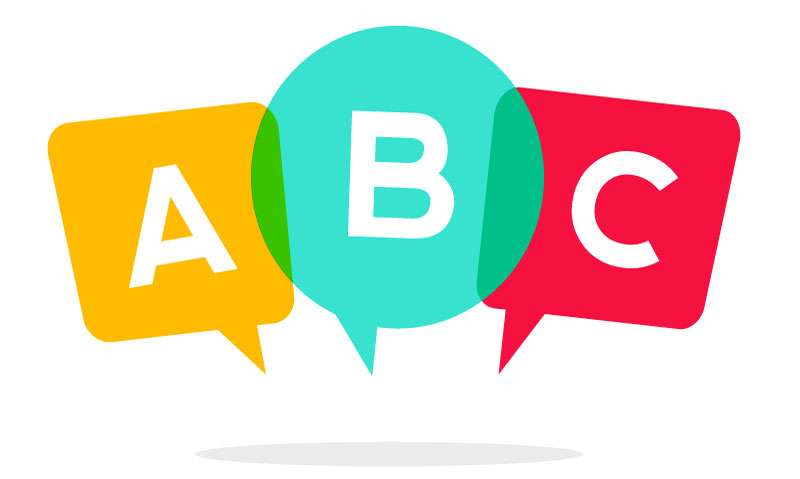 Language learning is like playing ping-pong. Baby says, "AAAHH!" and their adult looks into their eyes and repeats, "AAAHH!" Baby may say "AAAHH!" again to see if there will be another response. As this continues, it becomes a conversation, even though it doesn't involve actual words.
Instead of being talked at, children respond best if an adult notices what they are doing, comments on it, waits for a response, responds to their response…waits for ­another response, and then responds. Kathy ­Hirsh-Pasek, a ­Brookings Institution senior fellow and professor of ­psychology at ­Temple University, coined the phrase "­conversational duet" to describe this interaction. "It's a free tool for­ ­creating brain structure," she says.
Science shows that children exposed to language early in life develop stronger language and cognitive skills, often leading to higher academic achievement than those from language-poor environments. Homes lacking books can become language-rich through conversations.
It's easy to make the case for conversational duets in your programs. Pam Hamlin, family literacy specialist at Prince George's County (MD) Memorial Library System, tells adults during her baby programs, "Conversational turns start at birth, by talking to your baby and allowing quiet space for them to answer/babble...and then continuing the conversation. This is how children learn what a conversation is. You are giving them vocabulary and bonding with them from the beginning."
Librarians can also share that conversational duets need nurturing. One back-and-forth exchange with a baby doesn't provide enough interaction to be considered a conversation. It takes at least five exchanges.
Persistence matters, too. "Knowing that…[babies] are actively processing the sounds and meanings of language, researchers advise that we wait and give babies a chance to babble back," says early childhood literacy ­consultant Saroj Ghoting. "This may take anywhere from five to 12 seconds. It feels like a long time. They may also ­react through gestures. Wait a bit longer, [and] see if they ­babble back to you."
Even babies' grunts and gestures can be part of a back-and-forth conversation, says Hirsh-Pasek. The interaction "builds emotional bonding. The longer it goes on, [the more] it creates the foundation for other behaviors."
Be mindful of content and emotion. Building on the child's interests and speaking in a loving tone with an animated voice makes conversational duets more powerful. Babies want full attention; when their duet partner is distracted, they won't learn as much. Interruptions such as cell phones interfere with this learning as well, ­according to research.
Librarians can also model conversational duets outside of baby programs. When a baby and caregiver come to the information desk, include the baby in the reference interview. "Do you want to read some board books? Let me show you where they are!" Pause and make eye contact with the baby and see if they babble back. If they do, keep the conversation going: "I am so glad you like to read with your grown-ups! What do you like to read?" Tell the ­parent why you're doing this. You can say, "As you may know, research shows that engaging in a ­conversation with a baby helps build their brains!" And if you see a caregiver engaging their baby in conversation, ­comment on it: "I love to see grown-ups engaging ­babies in ­conversations at the library. What a great way to ­support language ­development."
Librarians seeking more programming tips can watch these videos from Baltimore pediatrician Ken Tellerman and Harvard University's Center on the Developing Child.
All adults have the tools to give their babies this powerful boost. "This very simple thing that can emerge when a baby is eight or 10 weeks has an incredible power to build the trajectories for our futures," says says Hirsh-Pasek. How cool is that?"
Dr. Betsy Diamant-Cohen is executive director of Mother Goose on the Loose. Rachel G. Payne is coordinator of early childhood services at Brooklyn Public Library.