These titles about Passover include a mix of contemporary and historical stories, transporting young readers to various times and places, including the Spanish Inquisition, Washington DC during the Great Depression, and Iran in the 1950s.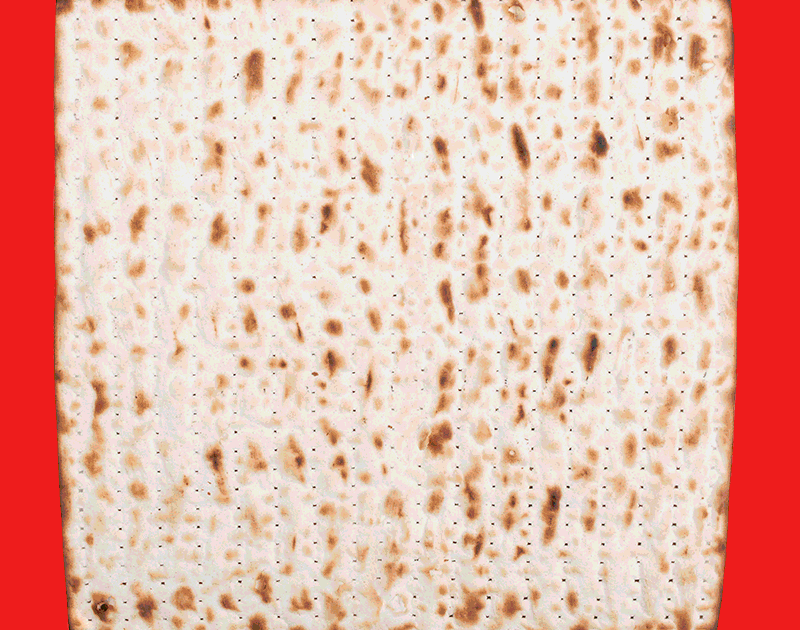 A Persian Passover by Etan Basseri. illus. by Rashin Kheiriyeh. Kalaniot. ISBN 9781735087566.
PreS-Gr 2–While racing home with the family's matzoh for Passover, Ezra trips and all of the unleavened bread lands in a puddle. The children arrive home with their heads hanging low, until their friendly and generous neighbor Mrs. Pirnazar offers to share her matzoh with them. When they find out that she will be spending the holiday alone, they invite her to join their family for the Passover seder. Delightful collage illustrations dominated by red, beige, and turquoise playfully depict a Jewish family in 1950s Iran.
Afikomen by Tziporah Cohen. illus. by Yaara Eshet. Groundwood. ISBN 9781773066066.
K-Gr 3–This attractive wordless picture book depicts a large, diverse, multigenerational contemporary family celebrating the Passover Seder. Three children and their dog steal the afikomen (the middle piece of matzoh) from the Seder leader, as is customary in some families. But when they crawl under the table to hide it, they are transported to the land of Egypt.
The Passover Guest by Susan Kusel. illus. by Sean Rubin. Holiday House/Neal Porter. ISBN 9780823445622.
Gr 2-4–Inspired by the I.L. Peretz story behind Uri Shulevitz's The Magician, this book chronicles a poor family living through the Great Depression on the night of Passover. Filled with references to the holiday and accompanying traditions, this is a superb addition to modern celebrations.

[Read: 

Celebrating Jewish Books on Children's Literature's Biggest Day

]
Peek-A-Boo Passover by Pamela Mayer. illus. by Viviana Garofoli. Kar-Ben. ISBN 9781728424316.
PreS–Peek-a-boo! A young white child and his kitty cat identify the matzah, candles, seder plate, Elijah's cup, pillow, Haggadah, and other holiday items as his family celebrates the Jewish festival of Passover. The simple text and repetitive refrain, "Peek-a-boo! I see..." will engage young children already familiar with the holiday.
Welcoming Elijah: A Passover Tale with a Tail by Lesléa Newman. illus. by Susan Gal. Charlesbridge. ISBN 9781580898829.
PreS-Gr 1–Simple, lyrical text describes how a contemporary Jewish family celebrates the Passover Seder. A young boy fills the ceremonial cup of wine for the Prophet Elijah, dips parsley in salt water, breaks the middle matzo, hears the story of the Jews' exodus from Egypt, and enjoys the holiday meal. Meanwhile, a small stray kitten waits alone in the dark for the moon to rise. When the time comes for the boy to open the door for the Prophet Elijah, the kitten has scampered up the walk and is waiting to be invited inside.
An Invitation to Passover by Rabbi Kerry Olitzky & Rabbi Deborah Bodin Cohen. illus. by Mariia Kolker. Kalaniot. ISBN 9798986396507.
K-Gr 3–Each year Hannah's family comes to her house for a Passover seder. However, this year Hannah and her parents are very disappointed that their family is unable to attend. Hannah decides to invite her friends, so she won't have a "teeny tiny seder."
The Four Questions by Lynne Sharon Schwartz. illus. by Ori Sherman. Levine Querido. 2nd ed. ISBN 9781646140367.
K-Gr 3–The table is set with foods not typically eaten on other nights, such as matzah, bitter herbs, and greens to dip in salt water. Why is this night different from all other nights? Because it's Passover. This reprint of the same 1989 title would make a lovely companion to the traditional Haggadah and would be well-suited for libraries looking to expand their Jewish holiday collection.
Meet the Matzah by Alan Silberberg. Viking. ISBN 9780593118115.
PreS-Gr 3–A follow-up to Meet the Latkes, this picture book also starts with a character's confusion about a Jewish holiday. This Passover story, bent with a secular lens, where "Mighty Moses" or Moses is centered as the redeemer, is a laugh-out-loud comedic book filled with puns.

[Read: 

7 Books to Celebrate Jewish Life

]
My Family Haggadah by Shoshana Silberman. illus. by Hiroe Nakata. Kar-Ben. ISBN 9781728459370.
PreS–This sweet board book Haggadah hits all of the high points of the Passover seder in an appealing format for the youngest attendees. It covers the events of the Passover seder from "We set the table," to "We tell the story of Passover," to "We look for the afikomen," as each page highlights a moment of the seder.
Raquela's Seder by Joel Edward Stein. illus. by Sara Ugolotti. Kar-Ben. ISBN 9781728424293.
K-Gr 3–Raquela and her family must practice their Jewish faith in secret under the reign of King Ferdinand II and Queen Isabella of Spain. Ugolotti's colorful illustrations delicately capture the fear and optimism experienced by the Jewish people leaving Egypt for freedom during the first Passover, as well as Raquela and her family practicing their faith in secret, generations later.
The Passover Mouse by Joy Nelkin Wieder. illus. by Shahar Kober. Doubleday. ISBN 9781984895516.
PreS-Gr 2–Lonely Rivka is busily cleaning her house of bread and preparing for Passover, when a mouse appears and grabs a piece of bread from the pile. Now there might be bread missed in her house! The mouse runs into another house, and soon there are two mice and a cat unaccounted for, and a lot of unhappy people who might need to re-clean their houses. The rabbi's son convinces the villagers to pitch in. Ultimately, instead of being alone, Rivka makes her Passover meal for a houseful of helpful guests, and everyone is happy.