Before we tune in to the Youth Media Awards on January 28, we'd like to focus on a handful of outliers that perhaps lack the broad consensus-building qualities of previously highlighted titles but are just as impressive.
The closer we get to 2019 Midwinter and the Youth Media Awards (YMAs), the more we find ourselves looking for consensus. Awards are, in the end, exercises in choosing the best from a very narrow playing field; the Printz committee is going to be discussing only a handful of the very best books from 2018, any of which could be the one to take the gold on merit. And when it gets to that level of choosing from among the very best, consensus matters more than almost anything else.
Of course, consensus has its downsides: it means we don't as often see the outlier books—the ones that skew particularly young (Brangwain Spurge; Be Prepared); the ones that are divisive, especially for reasons of genre (Neverworld Wake); or the series books (Thunderhead)—because it's harder to get an entire committee on board about those titles. Nonfiction and graphic novels struggle, too, although there are notable exceptions to all of these generalizations. This year, Pondering Printz has put forth Printz picks and predictions from five librarians in four installments, and it's fascinating to see consensus building, even though we haven't been discussing our picks with one another. The Astonishing Color of After, Boots on the Ground, Sadie, Children of Blood and Bone, Hey, Kiddo, Thunderhead, Dream Country, The Parker Inheritance, and Merci Suárez Changes Gears have all been pointed to twice; The Poet X was namechecked in three of the four columns.
Given all this agreement, it's tempting to just say those are the best books this year, and we predict the winner will be one of the stand-alone and clearly YA options from that list (sorry, Parker Inheritance and Merci Suárez, the debate about whether you are at heart YA or children's will probably sink you; Thunderhead and Children of Blood and Bone, can your merits really overcome the double whammy of being speculative fiction AND series titles?).
But before we all tune in to the YMAs in 12 days, we'd like to focus on a handful of books that are just as impressive as all the titles we've all already agreed deserve the award, even if they aren't getting the same attention. These are certainly outliers, and they lack the broad consensus-building qualities of the above titles. But that doesn't mean that they won't figure in lengthy talks at the table—or that they can't sneak their way into a spot during the YMAs.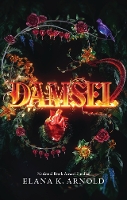 Let's start with Damsel, probably the most mainstream title of today's picks. Elana K. Arnold is an author who's not afraid to be startling, to go dark, to ask big questions with her fiction and her characters even if there are no satisfying answers. Notably, this was our third mock Printz honor book (along with Sadie and The Poet X) at the Hudson Valley Library Association Printzbery event this past weekend, and it's a book that gathered more support the longer it was discussed. It's a divisive book, yes—no one knows what to make of a feminist polemic about abuse and structures of oppression pretending to be a fairy tale, and do you blame them? But the writing is spare and muscular—it punches and hits but never loses control. The book is suffused with a sense of dread, subverting familiar tropes and forcing readers to grapple with hard questions. Horn Book compared this to the work of Margo Lanagan, another divisive author who has been recognized in the past. Damsel can be read as a story, but it also works as more of a parable, and for such a tiny book it does a lot of heavy lifting. Arnold has been making quiet waves with each of her books, and while this is one of those titles that is unlikely to get the consensus needed for a win, it's so strong that it might well gather enough support for an honor.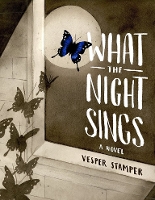 What the Night Sings by Vesper Stamper hasn't been totally under the radar—three stars is always notable—and it has appeared on the National Book Award longlist and Morris Award shortlist. Reviews indicate that this is researched as well as it is written, which is key for historical fiction, especially when tackling a subject as well known and significant as the Holocaust. Booklist points out the detailed exploration of frequently unexplored topics, which helps this one stand out from the crowd, as does the heavy use of beautiful illustrations—and remember, design is officially in the Printz criteria. This is one of those books that it seems almost no one we know in real life has read, but it's also one that deserves a lot more attention.

It will come as no surprise to anyone who read "Someday My Printz Will Come" that we're shining some light on Latchkey, the sequel to Archivist Wasp, one of the most original and exciting speculative fiction works we've read this century. And, yes, sequel. Yes, speculative fiction. But this one hews a bit more closely to the conventions of postapocalyptic science fiction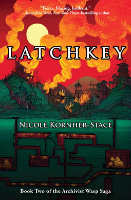 than the first volume, which may make it a little less divisive in discussions. Nicole Kornher-Stace has created two powerful worlds separated by centuries but deeply connected. Her characters have immense depth, and their pain is palpable, as is their growth, especially Isabel (who was once Wasp). The rich thematic scope transcends the plot (although the plot is nothing to snooze at): memory and meaning, the transformation of history to story to myth, and the nature of faith collide here, along with the simpler but still powerful story of friendship and coming into oneself and one's place in a rapidly changing world.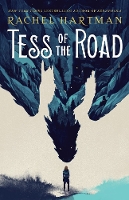 Now, we keep stressing that series books rarely achieve the necessary consensus to place. But hear us out: Rachel Hartman's Tess of the Road is more companion than sequel; yes, it's set in Seraphina's world and takes place after the events of her duology, but it also stands on its own and goes in entirely new directions in style and theme. The detailed world-building is still there, and Hartman continues to create memorable characters, human and dragon (or Quigutl) alike. Tess is unique, though like Seraphina she is prickly and tough in the best ways. Tess's journey is literal—and who doesn't love a road trip book?—but it's also emotional, and emphatically spiritual, an area that YA fiction often stays clear of. Or, well, Hartman allows religious figures to be a part of the conversation on spirituality without dominating the conversation, and that delicate balance is very, very rare in the YA realm. More than that, this novel—like Damsel, although less overtly—is a powerful story about what it means to be fully actualized as a young woman in a society that dismisses girls. We definitely stan for Hartman, but we're not alone, and she has already proven she can garner consensus; maybe Goreddian fiction will get another nod this year!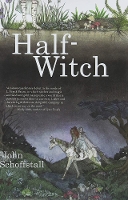 Finally, John Schoffstall's Half-Witch is the darkest of the dark horses, the most out there of the outliers, and the traditional review venues haven't given this a lot of attention—one lonely star from Kirkus, one tepid review from School Library Journal. But look a little deeper and you'll find high praise coming from the New York Times, NPR, and Locus Magazine, as well as literary fantasist Kelly Link and others. This is a strange book, one that involves God and witches and brims with humor that will appeal only to some readers. It's slightly episodic, set in a strange fantasy world—a little medieval, a little gothic, a lot unexpected—with an unlikely pair of heroines, one deeply religious and one a witch. It's hard to know how to take this; is it blasphemous, or deeply spiritual? Is it high fantasy or low? The odds of consensus are so slim, it's almost not worth speculating about the chances—yet this is an odd, fizzily delightful read, with a strong setting, well-developed characters, and rich themes, that makes readers work for understanding even as they wander with Strix and Lisbet. Plus, the sentence-level writing is seamless. In other words, this has everything a winner needs—except maybe readers.
---
Sarah Couri is a librarian at Grace Church School's High School Division, and has served on a number of YALSA committees, including Quick Picks, Great Graphic Novels, and (most pertinently!) the 2011 Printz Committee. Find her on Twitter @scouri.
Karyn Silverman is the High School Librarian and Senior Project Coordinator at LREI, Little Red School House & Elisabeth Irwin High School. Karyn has served on YALSA's Quick Picks and Best Books committees and was a member of the 2009 Printz committee. She also regularly reviews for Kirkus. She has a lot of opinions about almost everything, as long as all the things are books or board games. Find her on Twitter and Goodreads @InfoWitch.