A trio of challenging games that reward curiousity, strategic thinking, and in some cases, speed.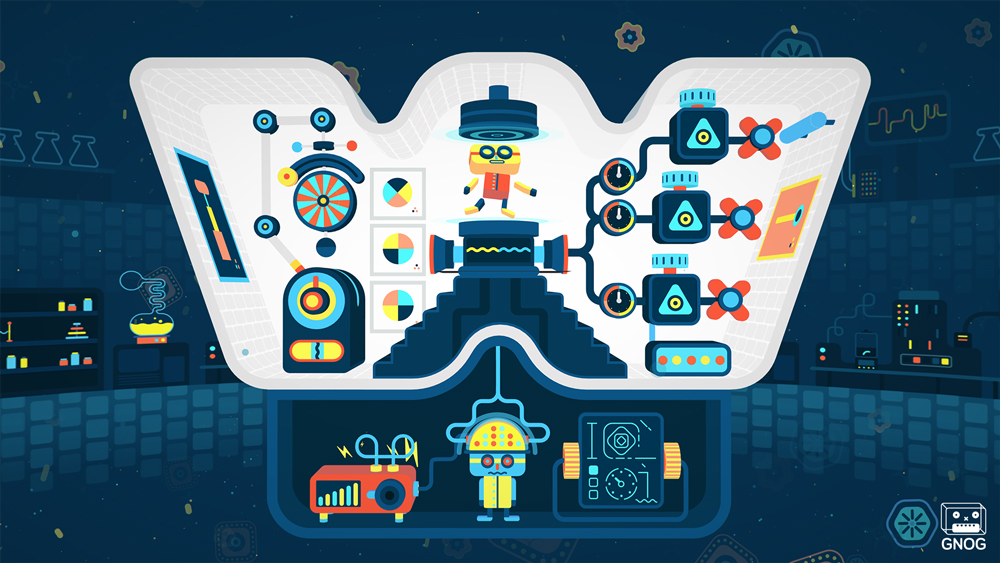 This trio of captivating and challenging games will get kids and teens thinking strategically.
Gnog (KO-OP/Double Fine, $2.99 to $9.99 depending on platform; All ages) is a weird and wonderful game, which rewards curiosity and tactile manipulation in a way that is similar to a pop-up book.
Students of all ages will marvel at the game's vivid color palette and vibrant art by Sam Boucher as well as the title's dynamic soundtrack by game composer Ramsey Kharroubi (who performs under the name Marskye), which subtly changes as players progress.
Each of the nine levels takes the form of a three-dimensional monster's head, which can be flipped with a swipe or a touch of the trigger buttons (depending on the platform). Additionally, each level embodies a loose, visual theme such as candy, outer space, or a submarine. Players must turn levers, push buttons, or match simple patterns in order to unlock the various layers and, eventually, the final solution to the puzzle.
This award-winning game is also a great title to showcase technology in the classroom or school library, in that it is playable on a standard 2D screen as well as on newer platforms. For example, the iOS version can be played using augmented reality (AR) in which the puzzles are superimposed onto a table, desk, or other surface in the real world. For those interested in exploring virtual reality (VR) the Gnog can be played on PlayStation 4 using the PSVR headset. It's also available on macOS. VERDICT Gnog is a fantastic game for students of all ages, though educators should read the recommended age requirements for all VR technology.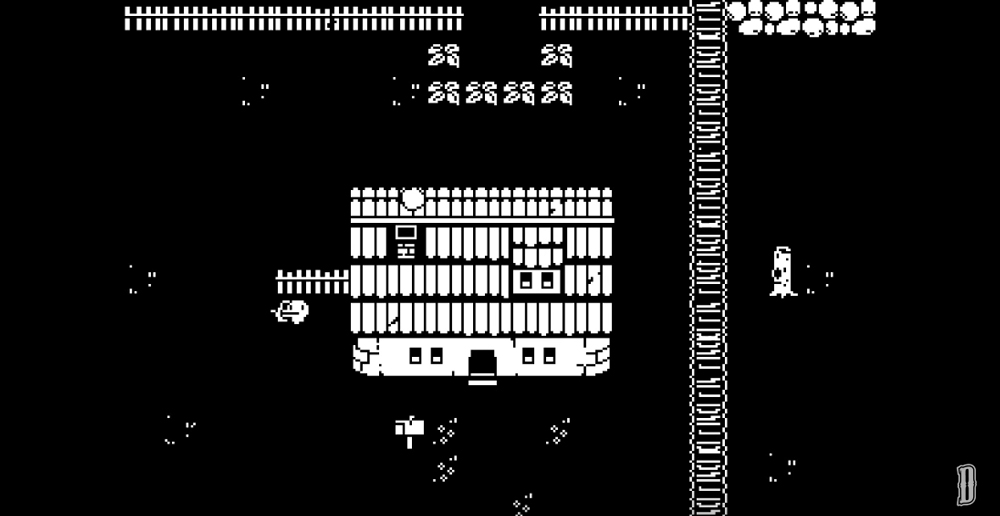 Minit (JW, Kitty, Jukio, and Dom/Devolver Digital; $9.99; Gr 6 Up) is a black-and-white adventure game reminiscent of Nintendo's "Legend of Zelda" series. The major difference? After picking up a cursed sword, players have only 60 seconds to complete the entire quest.
While this may sound like an impossible task, players will discover that whenever they discover a new object required to complete the quest, their game is updated upon restart. The result is a recursive, puzzle-like narrative filled with memorable acquaintances and eureka moments.
When played as a group, students must pay careful attention to the previous minute if they hope to advance, since given the brevity of each turn, many of the solutions become deductive guesses achieved through cumulative trial and error.
The journey generally takes 90-120 minutes to complete. However, players can also attempt special achievements, such as finishing with 25 deaths or less (Minimalist) or making it through the game a second time (Another Minute) with only 40 seconds per turn.
This title originally began life as the winning entry in an Adventure Time game jam in 2012, during which Jan "JW" Willem and Kitty Calis created a game in 48 hours with the concept of "one minute adventures." Its roots in rapid iteration and a single, captivating game mechanic are clearly evident, making Minit an excellent exemplar for students interested in designing their own games. The game, which had been nominated for a number of awards, is available on macOS, Nintendo Switch, Windows, and Xbox One. VERDICT A series of terrific challenges that have already spawned the free, browser-based, fan game, Secend, in which players have a single second to complete a quest.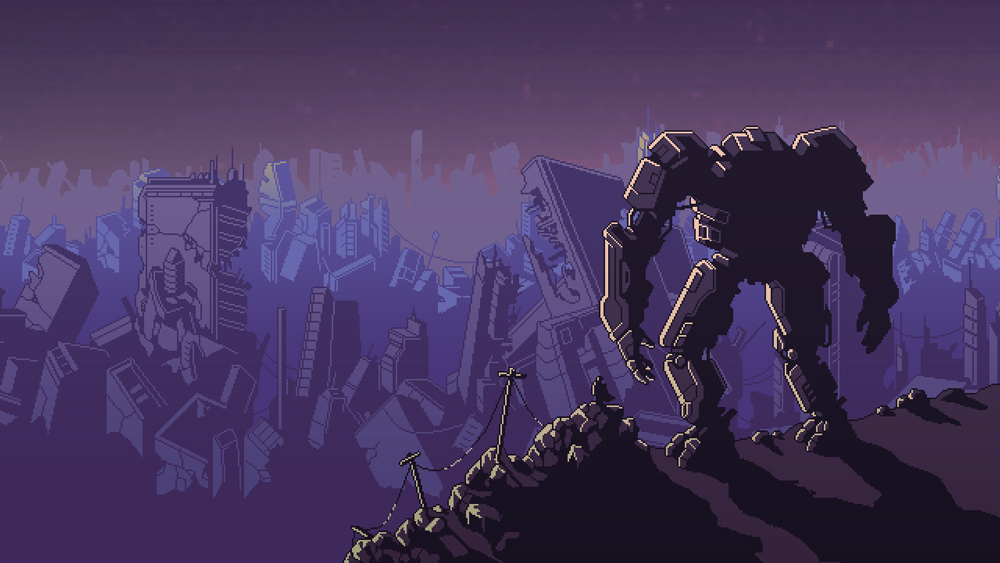 The 2018 follow up to the critically-acclaimed, space roguelike FTL: Faster Than Light (2012) is titled Into the Breach (Subset Games/Subset Games; $14.99; Gr 9 Up). Like its predecessor, the mechanics of the game encourage players to quickly and thoroughly evaluate the outcomes of each and every choice they make. However, by switching to a turn-based format, Into the Breach becomes something more thoughtful and ponderous: a strategy game that bears some similarities to chess.
Educators could be forgiven if they took one look at the isometric, pixel art filled with alien monsters and time-traveling mechs and assume that this is a less-than-serious game. However, over the course of play, it becomes apparent that every mechanic and narrative bit has been carefully considered by the developers.
To take one example: players take control of a group of three mechs or giant robots who have been sent from the future to save humanity from invading aliens. While typically standard B-movie material, this trope is woven throughout the game's mechanics. It explains why players are given one reset per battle (taking them to the beginning of a turn) and also how players, after facing defeat, are able to save a single pilot to use in their next game.
Although it bears even fewer roguelike elements than FTL: Faster Than Light, the subgenre's influence can clearly be seen in the way Into the Breach encourages multiple completions. While the main story can be tackled in a few hours, the intention is for players to revisit the game many more times to unlock a total of eight different squads, and to challenge themselves with 25 achievements, such as completing a section without failing a single objective.
Upon finishing the game the first time, players also unlock the ability to approach the game in a nonlinear way, choosing which area to try first and even skipping whole sections of the game. Adding additional complexity, they can also customize mechs with a wide variety of different mechanics and abilities, which force players to relearn basic strategies. The game is available on macOS, Nintendo Switch, and Windows. VERDICT The depth of this strategy game makes it easy to recommend to high school students and it has been nominated for Excellence in Design and the Seumas McNally Grand Prize at the 2018 Independent Games Festival.
---
Thomas Knowlton is School Outreach Librarian for MyLibraryNYC at the New York Public Library, and the creator of NYPLarcade . Follow him @thomasknowlton.