On learning, being—and reading—in community.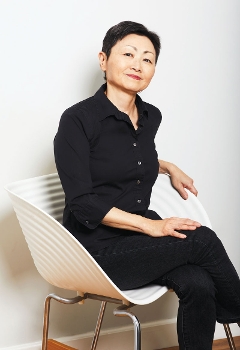 Community: Exceeding mere geographic bounds, that can mean many things.
Perhaps it's one you're born into, or an association that otherwise happens organically. Then there's the company we come to identify with and actively choose as our own. Regardless, we all live in some context of community.
And the fact of our interdependence—how all ­aspects of our lives, our very fates, rely on how we function together—has never been made more apparent than in our shared experience of the pandemic.
While the physical separation of the health crisis could be expected to strain social bonds, it also inspired people to form new ones.
Take the subjects Marva Hinton writes about in our feature story "Reading in Community."
"We knew with the pandemic people were home feeling disconnected and isolated, and part of the beauty of reading is it brings all of us together," Kelly Starling Lyons, author and cofounder of the Brown Bookshelf, told Hinton.
So last summer the Generations Book Club was born, created by the Brown Bookshelf, a group of authors and illustrators dedicated to amplifying children's literature by Black creators, which had never before recommended books to adults.
The goal? To get parents and children to read and share the titles together. "When kids see their parents reading, it's just something natural and something celebratory," says Lyons.
The pandemic and a desire for "space where we could talk about the intersections of Blackness and magic and genre," as she called it, inspired author Dhonielle Clayton to launch her book club, Black Girls with Magic and Books. Some 2,900 strong, followers meet monthly on Instagram Live to discuss a work of speculative fiction or science fiction/fantasy written by a Black woman or nonbinary person.
We at SLJ have been reaching out, too, exploring our role in the community and finding connection, as we continue the work of the magazine. My conversations in the wake of the February cover helped me and, by extension, SLJ to engage with readers, contributors, and one group of 50-plus ­staffers of a large public library system, among others, as we move ahead.
Leaders of the associations of ­librarians of color and I convened on Zoom. One series of conversations with Shauntee Burns-Simpson, president of the Black Caucus of the American Library Association, helped launch ­BCALA's Children & Young Adult Literary Awards in May.
While I have you, we welcome your input as we plan the 2021 SLJ Summit, a virtual event set for October 28.
This year's theme: In Community.
We invite our audience to consider what working, living, and being in community means to them. Out of this, we'll crowdsource a couple of sessions to be presented at the Summit. Your feedback will also help seed conversations we will host around the event and beyond.
See you there.