These elementary books also feature versions of the Monkey King, a character from a 16th-century Chinese tale and central character in a new streaming release.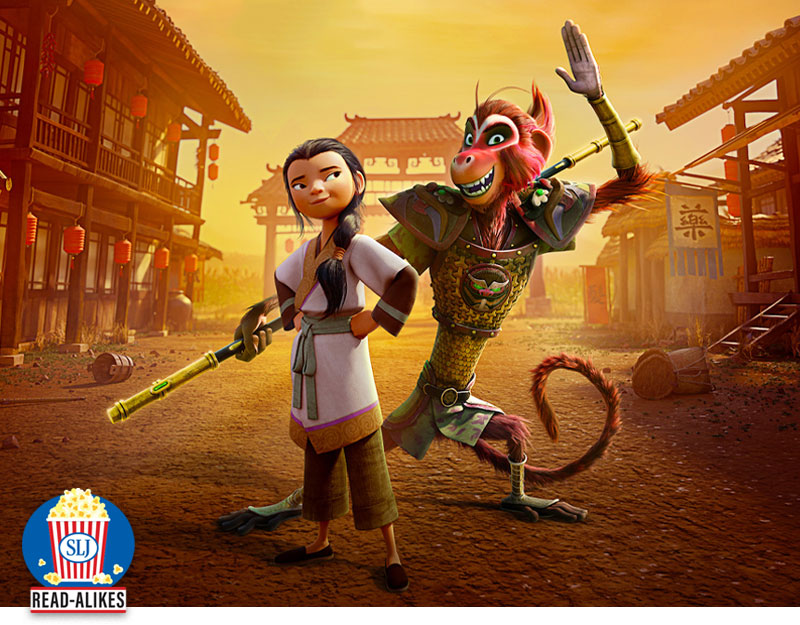 PG. Netflix. August 18.
Based on Chinese folklore, this animated movie combines action and comedy as Monkey King battles demons, dragons, and more. Chinese-American actors Stephanie Hsu (Everything Everywhere All at Once) and BD Wong star.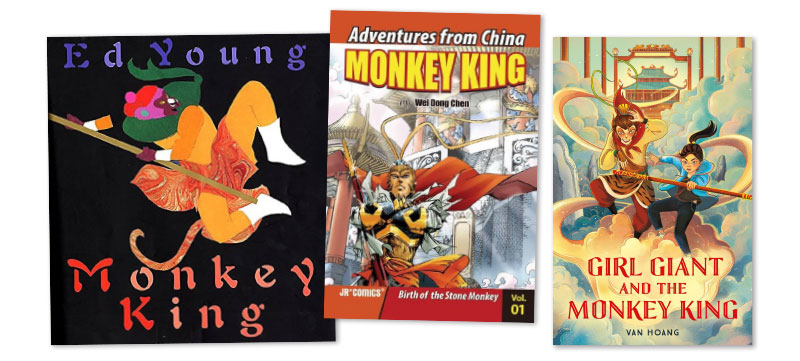 READ-ALIKES
Monkey King by Ed Young. Harper. 2001
Gr K-4–Born from an exploding rock, the Monkey King has many adventures in this picture-book adaptation of the traditional tale. Illustrated with striking cut-paper art, this book is a good choice for readers wanting to know more about the folklore behind the animated film.
Monkey King (series) by Wei Dong Chen, illus. by Chao Peng. JR Comics. 2012.
Gr 3 Up–Older readers wanting to know more about the Chinese tales that inspired the film may enjoy this graphic novel series. Dynamic artwork and a narrative structure modeled after video games up the appeal of this series.
Girl Giant and the Monkey King by Van Hoang. Roaring Brook. 2020.
Gr 3-6–Vietnamese-American Thom Ngho has recently moved to a new town where she struggles to fit in, and her new superhuman strength isn't helping things. After accidentally releasing the Monkey King, she enlists him to rid her of her weird powers. This heartfelt adventure will appeal to readers of mythological fantasy.