The editors are planning for 2024, SLJ's 70th anniversary year.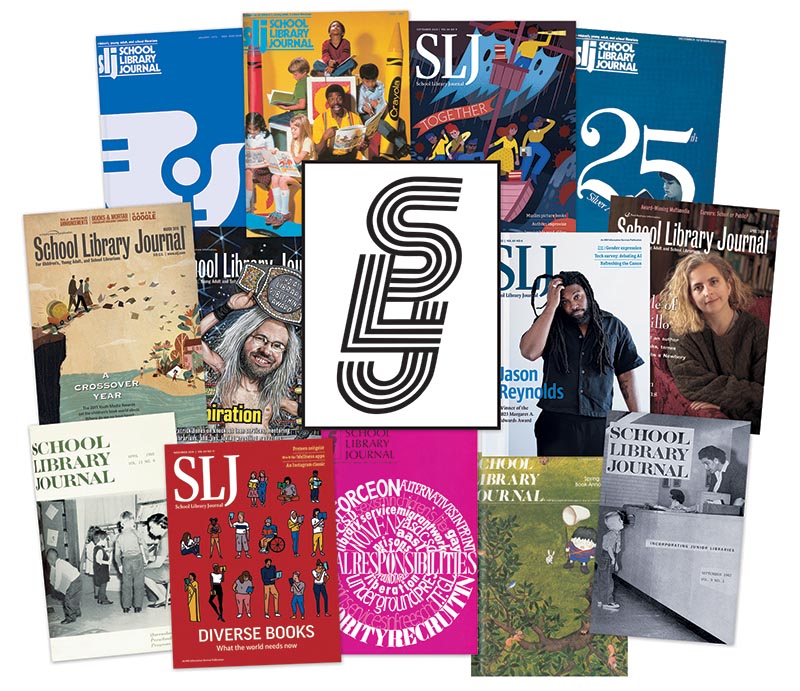 Tom, my husband, would get nervous before every class, he says. This, after 45 years as an educator, one who was honored by his university with a Distinguished Teaching Award, not to mention the affection and respect of his many students.
After the necessary prep and planning for the classroom, the excitement would set in, coupled with a full appreciation of the responsibility to his students. This was particularly acute come fall and the beginning of a new school term.
While no one here comes close to that tenure (I'm a mere 22 years in), similar emotions reverberate among the SLJ team as we engage the annual ritual of crafting the next editorial calendar. It remains a humbling privilege.
"What will serve our readers?" is a key operating principle, which I float among the editors each time we set about our initial brainstorming.
Here, a couple items of note, as SLJ looks to 2024, our 70th anniversary.

A new blog
EveryLibrary has joined the SLJ Blog Network. "Politics in Practice," penned by the leadership and staff of the national organization, is now live and humming.
Content will cover the full beat of the nonprofit organization, which solicits support for libraries—K–12, public, and academic—nationwide, with posts on legislation, funding, and other key issues, notably, censorship.
EveryLibrary urges all of us who support libraries to engage the political sphere. From surveying school board candidates for their stance on libraries to the importance of post-legislative advocacy, there's practical advice and encouragement for individuals and organizations alike to assume a meaningful place "in the room where it happens."
"It's exciting to see how the SLJ/EveryLibrary partnership has continued to grow, and I'm thankful to have a place in the SLJ blog family where we can offer support to the school librarian community," says John Chrastka, EveryLibrary executive director.

More manga
The graphic format remains hugely popular. Consider the results of our recent survey (See "Graphic Novels Manga Explode in Popularity Among Students | SLJ Survey," our cover story). Fifty-one percent of public libraries and 61 percent of school libraries report that young people's interest in graphic novels/manga has significantly increased, with the biggest jump occurring in elementary schools.
Within the format, manga dominates, especially in public libraries (71 percent of survey respondents named manga as most popular with teens). In high schools, 65 percent report manga as most popular and in middle schools, 51 percent.
Jasmine Amiri is on the case. "The call for graphic novels and manga has grown significantly, and I want to ensure SLJ is a resource for our readership by providing tools to navigate these waters confidently," says our graphic novels editor.
"My hope is to continue discussions with librarians and educators to learn how to best serve our readership when it comes to comics, with a focus on providing healthier manga coverage, including reviews on both old and new titles, starter lists specific to age groups, and informative primers."
Also on our radar: college/workforce readiness; engaging parents and families; reading recovery; neurodiversity; picture books for older readers, middle grade verse; and much more.
As always, we encourage your feedback. Visit slj.com/contactus, and connect with SLJ on Facebook, Instagram, and LinkedIn.
Find me here and on Bluesky Social (@kishizuka).