How do the dynamics of power shift when women are in charge? These YA novels—ranging from epic fantasy to contemporary thriller with a historical twist—tackle that question and more.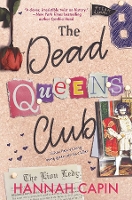 How do the dynamics of power shift when women are in charge? These YA novels—ranging from epic fantasy to contemporary thriller with a historical twist—tackle that question and more.
CAPIN, Hannah. The Dead Queens Club. 448p. Inkyard. Jan. 2019. Tr $18.99. ISBN 9781335542236.
Gr 7 Up–Cleveland enters the scene on the arm of the most popular boy in town, super jock, genius, and prankster Henry. Henry is on his sixth girlfriend in two years, and his most recent ex is dead, killed in a mysterious prom explosion. Capin's debut YA authentically captures high school culture and dialogue. The novel's light humor and whodunit aspect will keep readers' interest in this send-up of King Henry VIII and his many wives. VERDICT A general purchase for most YA collections, especially those looking for genre-bending mysteries.–Betsy Davison, Cortland Jr. Sr. High School, NY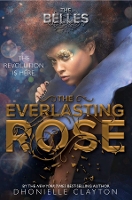 CLAYTON, Dhonielle. The Everlasting Rose. 352p. (The Belles: Bk. 2). Freeform. Mar. 2019. Tr $17.99. ISBN 9781484728482. POP
Gr 8 Up–In this sequel to The Belles, Camellia Beaureguard, who worked hard to become the favorite Belle in Orléans in the first book, is still trying to restore the beauty that has been taken away from society. Camellia continues to be a strong female character and enlists the help of the newly introduced Iron Ladies, who resist all beauty treatment, to find cunning ways to fight the enemies she encounters. This unique story remains a terrific metaphor for beauty and its place in society and culture. VERDICT A must-purchase for collections where The Belles is already popular, and where fantasy flies.–Karen Alexander, Lake Fenton High School, Linden, MI
EWING, Amy. The Cerulean. 496p. HarperCollins/HarperTeen. Feb. 2019. Tr $17.99. ISBN 9780062489982.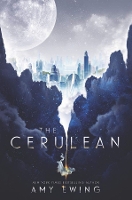 Gr 7 Up–Sera lives in the City Above the Sky, an ethereal disc that travels across the universe and tethers itself to planets for a source of energy. The City is populated by silver-skinned, blue-haired women whose blood is magic. The women of the city marry in triads and procreate through parthenogenesis; males do not exist. Sera's city has been parked above its current planet for almost a century when the decision is made to move on. To break the tether that attaches the City, a sacrifice must be made. Sera, who has always been somewhat of an outcast, is chosen for this sacred task. This first volume in a duology inventively explores the themes of gender, nonconformity, self-acceptance, and family. VERDICT Give to fans of The Reader by Traci Chee or any epic fantasy lover ready for a rich new world and a complex but rewarding plot.–Sara Brunkhorst, Indian Trails Public Library District, IL

RIVERA, Lilliam. Dealing in Dreams. 336p. S. & S. Mar. 2019. Tr $18.99. ISBN 9781481472142. POP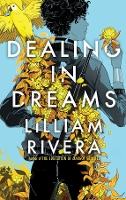 Gr 7 Up–Nalah, "Chief Rocka," heads a battle-ready crew of teenage girls known as Las Mal Criadas, brawling with other gangs to prove their dominance, patrolling the streets of Mega City, and enforcing the curfew established by Déesse, the city's ruler. Déesse's female-dominated society is strictly stratified; young men are relegated to dancing in "boydegas" as entertainment for the girl crews, while most residents are "toilers," producing food pellets and "sueños" tablets, doled out to keep the populace compliant and on the precipice of addiction. Rivera posits whether a society can really thrive when any one group dominates another, especially through violence and deception. VERDICT A novel exploration of societal roles, gender, and equality through the eyes of captivating lead. Recommended for all young adult collections.–Jessica Agudelo, New York Public Library
SCHOLTE, Astrid. Four Dead Queens. 432p. Putnam. Feb. 2019. Tr $17.99. ISBN 9780525513926.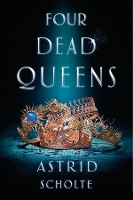 Gr 8 Up–Quadara is a divided but united nation with each of its four quadrants ruled by a different queen. The four rule a matriarchal society with absolute dominion over their area but work together to unite Quadara for common survival. Keralie is a skilled thief in one of the quadrants who steals memory chips from Varin, a messenger. Their lives are entwined when Keralie consumes the memories, therefore experiencing them for herself. These memories are of the violent deaths of each of the queens, leaving Quadara without a single ruler. Yet no news of these brutal murders has left the palace and the people are unaware. The story takes unexpected turns, has complicated characters who develop over time, and ends unpredictably. VERDICT A recommended addition to young adult fantasy/dystopian collections, particularly where regal sagas are popular.–Sarah Voels, Cedar Rapids Public Library, IA
These reviews have been excerpted from Winter 2018 issue of School Library Journal.