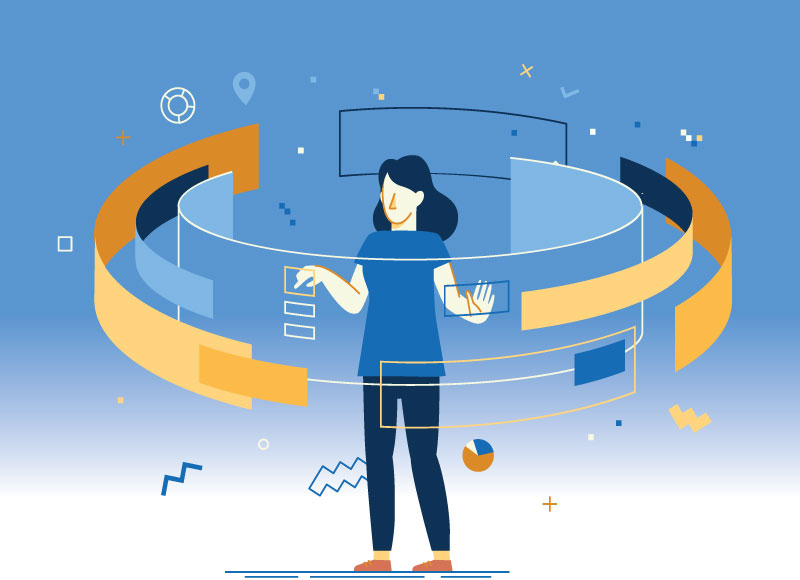 Getty Images/venimo
Librarians are passionate early adopters of technologies that support the new ways that students learn, engage with information, and create projects that showcase their skills and personalities. We asked nine tech-forward librarians to name their favorites and culled a list of 18 digital tools for content creation, interactive learning, coding, virtual reality, graphic design, video, audio editing, and games.
Put your personality into it
Straddling multiple media, content creation tools are an easy fit for a generation of digital natives skilled at letting their interests drive the way they document and present stories.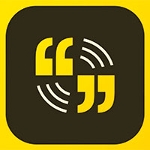 Adobe Spark
This suite of mobile and web tools lets students create and share visual content on a browser, and includes Spark Page, Spark Post, and Spark Video. It's great for getting kids to easily create graphics, video, and audio, and to mix that content with text to generate stories.
Erin Seretta, librarian and instructional technology coach at Papillion La Vista Community Schools in Bellevue, NE, says the Adobe tools help even young students get the most out of the four Cs—creativity, communication, collaboration, and critical thinking. Her second graders recently used Adobe Spark Video to showcase their knowledge of landforms.
"The Adobe Spark apps allow students to be creative in communicating what they've learned," says Seretta. "They can add images; use shapes, colors, patterns, and icons to represent their thinking; or add music. Students who are reluctant writers can narrate, which lets them communicate what they know more comfortably." A new feature in Adobe Spark enables collaboration on projects, plus it shares seamlessly with the classroom learning tool Seesaw, used by students across the country.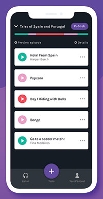 Anchor
Creating podcasts is a breakthrough use of storytelling techniques in new media, and tools such as Anchor empower students to find their voice.
Brooksie Kramer, librarian at Brookville High School in Lynchburg, VA, says Anchor lets students practice their presentation skills in a low-risk environment.
Kramer's students learned about the form by studying the radio program This American Life's popular Serial podcast. Students looked at the editors' use of plot and rhetorical devices, such as voice and tone, to build tension and suspense throughout the episodes, and learned how editors strung the episodes together to create a seamless narrative.
Teens then created their own podcast defending a book from the American Library Association's annual most challenged book list. Some enjoyed the process so much that they felt inspired to create more podcasts about current events and issues. Kramer's students also use Anchor to record a Daily Announcements podcast. Language arts students record book talks, computer programming students record technology tips, and environmental science students share conservation ideas. Each segment is featured weekly on the school's social media pages and website.
Anchor "helps them to develop their capacity for paraphrasing, using evidence to support their opinions, and clearly communicating their ideas," Kramer says. "Plus, podcasts publish to Spotify, so students feel that it is a truly authentic product."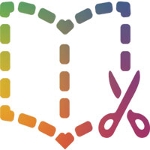 Book Creator
Linda Martin's students at Sugar Hill Elementary in Gainesville, GA, use Book Creator, which is available for iPads and through browsers, to make ebooks and audiobooks. The children draw their own illustrations and upload them, or choose from a curated list of Google images. Older students create books for the primary grades, and first graders can create books, including comic books, for the Pre–K classes. Some create bilingual books they can read with family members who don't speak English.
"They see their work as a finished product on the bookshelf, just like the books they see in the learning commons," says Martin. "Their voice is out in the world in a way that isn't possible from a paper book they create in the classroom."
The app can also be used for student portfolios, reports, memoirs, or a mixed-media story—virtually anything they want documented in a digital book. The confidence boost that kids get when putting a book together and seeing it on their "shelf" or sharing it makes it worth it.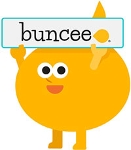 Buncee
Buncee is like many of the creative communication tools mentioned, but Shannon McClintock Miller, innovation director of instructional technology and library media at the Van Meter (IA) School, says this is her favorite. Her students use either their own artwork or background templates to learn the basics of writing stories. Buncee offers many fun stock graphics such as stickers or animations, especially appealing to younger grades; students can also draw their own images and import them into the program. A feature called Buncee Boards lets students collaborate with their peers by sharing and commenting on projects.
Completed projects can be shared to multiple social media platforms or embedded in a blog. The platform also integrates with Google Classroom and Microsoft Office 365.
One of Miller's fifth graders, Molly, creates paper dolls, called Molly Dolls, which she places all over the school. Buncee used Molly's doll drawings to make a series of Buncee stickers. This inspired Miller to work with Buncee to hold a monthly student art contest. Any student can submit stickers, animations, or backgrounds that may be chosen and added to the stock art available on Buncee.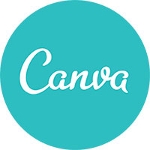 Canva
Canva is an app or web-based graphic design and photo editing program with a drag-and-drop interface that makes it a cinch to design whatever you want in a visually appealing way. It has thousands of well-conceived templates to choose from, many of which are free. Using a Google Apps for Education login and a share tab, Canva for Education lets educators and students collaborate on and share their designs or presentations in the classroom.
Elissa Malespina, teacher librarian at Verona (NJ) High School and chairperson of the NJ Future Ready Librarians Taskforce, says Canva is a student and teacher favorite. Her school's Spanish culture class had students research traditional meals from Spanish-speaking countries and use Canva's menu template to design a professional looking menu.
Tommy Martinez, teacher librarian at Glacier Point Middle School in Fresno, CA, says his students are easily motivated by the program's library of images and templates. They use Canva to make displays about technology for Teen Tech Week or to illustrate historical timelines or book reports for classroom projects.
"The uses are endless once students have access to this empowering tech tool," says Martinez.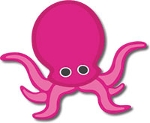 Do Ink
This app for iPad animation and drawing gives new or young animators a leg up when creating animations that look professional. Megan Vallis, library media specialist at Truman Middle School in St. Louis, MO, uses Do Ink with all grade levels. Seventh grade social studies classes create infomercial advertising for inventions developed during the industrial revolution. Struggling readers make booktalk videos about picture books for special education students. Eighth grade Spanish students create fashion videos labeling items of clothing in Spanish, and sixth grade social studies students film TED Talk–style videos explaining global issues. The app lets users go frame by frame and helps them learn how to move an image in a sequence to create a sense of motion.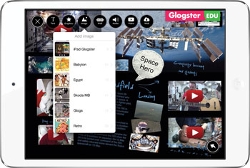 Glogster
Media/technology specialist Karen Reiber says every lesson she teaches at Wyoming Middle School in Cincinnati, OH, is on Glogster, a web-based poster creation tool. She places all of her text, images, videos, and PDFs on a poster—an interactive learning tool and virtual canvas that's easily shared.
Reiber's students create "glogs" about favorite books, which they share with the authors. One of Reiber's fifth graders made a glog about Pseudonymous Bosch, author of Bad Magic, Bad Luck, and Bad News. Reiber and the student sent the link to Bosch. His response? "We don't even know what a Glog is, but we LOVE IT!"
Her students also made glogs of zoo animal exhibits, incorporating their research, citations, images of the animal, and a video of a 3-D model they created. The glogs went to the Cincinnati Zoo experts, who added QR codes to the zoo exhibits, linking to the students' work.
"This design challenge was authentic and rigorous—the glog was just a vehicle to present their data," Reiber says. "The tool makes learning, and teaching, focus on skills beyond the content." Those skills are future-ready skills such as collaboration, critical thinking, problem-solving, perseverance, and persistence."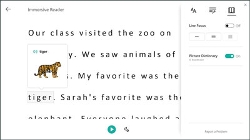 Immersive Reader
Immersive Reader is one of Miller's favorite tools for improving reading comprehension among all students, including those with dyslexia or visual impairments, and increasing fluency for English language learners. The free Microsoft extension, part of the Learning Tools suite, allows readers to set their font sizes or background color to help reduce visual crowding on a page or to highlight text as they read.
Students can click on an unfamiliar word and Immersive Reader will break it into syllables, display a visual representation, or read the word out loud. A new roaming feature allows students to log in to Office 365 and access the extension on different computers. Immersive Reader is available through a browser and also works with documents scanned from books. It's included in both Flipgrid and Buncee. "This new technology is a complete game changer!" says Miller.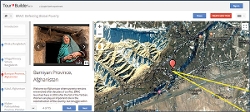 Tour Builder
A new addition to Google Earth, Tour Builder allows students to pick locations and add photos, text, and video to a map and then share their tours. The product is still in beta, but Beaverton, OR, library and instructional technology teacher Colette Cassinelli says it brings a whole new dimension to geography and maps.

Wakelet
Curating is a timeless library skill, but Wakelet provides a whole new way of sorting through quality sources. The free visual content platform allows students or teachers to curate lists of resources related to what they're learning in class. Teachers can create collections of vetted resources to scaffold student research. Students can showcase research skills by sharing their resources with others.
Kramer says Wakelet helps students create a portfolio they can use at the end of high school. By the time they graduate, her students have developed professional-looking portfolios that include infographics, a career Instagram story, and green-screen video commercials for a local service organization.
Because these portfolios are public, they help students establish a positive digital footprint they can carry with them beyond their secondary school experience.

Chatting and collaborating
Some of the best interactive learning technology creates fun opportunities for conversation and collaboration beyond face-to-face encounters. Here are standouts.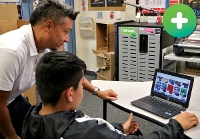 Flipgrid
Flipgrid, the most frequently cited favorite tech tool among librarians interviewed for this article, is a social learning platform that enables educators to ask a question and students to respond in a video. Students can also respond to one another, creating a "web" of discussion. Christina Larrechea, teacher librarian at Frontier Middle School in Vancouver, WA, starts by using Flipgrid to ask students how to say their names, then preserves the information so she doesn't forget.
Martinez relies on Flipgrid to get students talking about what they are learning. "The benefit to prerecording one's answers and comments is the chance to minimize the social pressures accompanied when verbally answering in class," he says. "Also, there is a naturally occurring wait time, allowing students time to properly formulate an answer, sometimes after hearing a peer stating a similar response."
Miller says Flipgrid gives her students a platform to listen to others and give thoughtful feedback. "Students are not only heard but empowered with the voices they hear and share, including the thoughts and feelings around these responses," she says.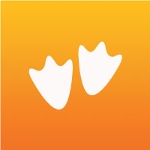 Goosechase
Goosechase EDU is a web-based platform that creates scavenger hunts that can be played using the Goosechase app on mobile devices. Educators create a new game on the website, and students use an iOS or Android app to play.
Vallis uses the app for a library orientation game: Students explore the library and snap photos, record videos, and answer trivia questions about the library to earn points.

Pear Deck
Pear Deck is a free add-on to Google Slides and PowerPoint templates that allows more interactivity among classes and encourages class discussion. Students can click on Pear Deck to add comments, and the teacher can access comments after the session and provide appropriate, immediate feedback.
Larrechea transferred her digital citizenship lessons over to Pear Deck. The students guide themselves through the lessons at their own pace, and the teacher checks with each individually and adds assessments and interactive questions.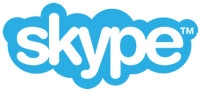 Skype in the Classroom
Skype is an oldie but goodie. Miller says, "Skype in the Classroom is one of the most valuable tools a teacher librarian and educator can have. We can connect our students, teachers, and communities to others around the world through Virtual Field Trips, Mystery Skypes, Author Skypes, and Skypes of any kind."
The website has a wide array of resources to help educators bring Skype to their library or classroom, and extras such as Virtual Passports to show where kids have Skyped, and Skype Bingo, cards that kids check off while participating in a Skype experience.
Total immersion
Whether engaging students in immersive art and history experiences or having them create 360-degree video, virtual reality (VR) is an essential learning tool for many librarians.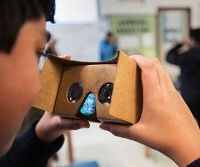 Google Expeditions
Vallis uses these inexpensive cardboard VR viewers to take students inside different museums across the world, famous parks, landmarks, and other locations. "As a bonus, students gain perspective and empathy learning and seeing different parts of the world," she says.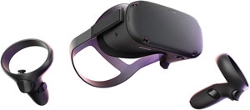 Oculus Quest
The VR headset Oculus Quest (and controllers) is a favorite tool of Stacy Brown, 21st century learning coordinator at the Davis Academy in Atlanta. She has used the devices to take her teachers to the Wailing Wall in Jerusalem and parents to the secret annex in Amsterdam where Anne Frank hid for more than two years. The school's Innovators Club, whose student members gather to explore innovation and technology, and the Network Sherpas, a student tech leader program, are hosting customized VR experiences for teachers. "The cool factor alone inspires our students to be their own content creators and to contribute to the exciting world of virtual reality," says Brown.
Coding is key
Mastering the language of computers is essential for 21st century learners. These two popular coding tools bring it to life.

Hummingbird Robotics Kit
This tool is another one of Brown's favorites. Her students combined the kit's microcontroller sensors, LED lights, and servo motors with their own materials and devices to create an in-school arcade, including a modified skeeball game. The Hummingbird kits use many programming languages, including MakeCode, Snap!, Python, and Java, and are compatible with multiple devices and operating systems, including Chromebooks, iOS, and Windows.
Brown and her student builders invited the school's faculty and students into the "arcade" to play the games. As patrons arrived, they wanted to drop in coins, so the student makers quickly made cardboard coin boxes. This produced enough money to make a small donation to a local organization that hosts coding camps in underserved communities.
Brown's fourth grade students used the Hummingbird Robotics kits to build an Americans with Disabilities Act–compliant arcade, after researching and designing games that would be accessible for individuals with disabilities.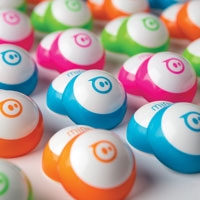 Sphero
This is a great choice for an introduction to coding and robotics because the robots are simple and durable, Reiber says. Her students have been exposed to Google's visual coding library, Blockly, through code.org and can transfer those coding skills to Sphero's app-enabled robot toys. Once students master the basics of coding, they can continue to program with JavaScript, the most common programming language.
As a highlight, Reiber makes mazes in the hallway and students code their robot to complete the maze, and to roll, change colors, and turn. Students get extra points if their robot crosses the finish line and says, "Mrs. Reiber is amazing!"
---
Jennifer Snelling writes about project-based learning, education technology, and the transformation of learning.