Questions about the ethics of fines, a public library crowded with kids during the pandemic, and a librarian who doesn't want kindergarteners to borrow books.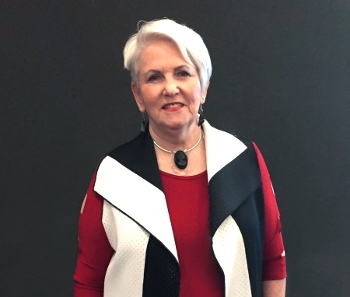 My high school serves students who are economically challenged. This creates unique hurdles. Foremost, we lose a large number of materials each year. With our budget, we can't sustain these losses and purchase new materials too. I worry that the solutions I've considered would violate principles of intellectual freedom.
Loss of materials is an issue for all libraries, but especially those that serve low-income communities. Most charge for lost materials, but students like yours can't afford to pay. Don't establish a policy that would deny students access to materials because they can't settle a library debt. Here are suggestions:
DO NOT charge library fines for overdue materials. This economic barrier may deter students from returning materials. A gentle reminder may go a long way.
Make sure the library is open before and after school so students have access to materials they need.
Appeal to a community civic club to help replace the lost materials.
Supply paperbacks for pleasure reading. They are cheaper and fit easily into student backpacks.
Sponsor a Return Library Materials Day each ­semester. Ask students to help locate lost materials at school and home. Compliment them with a school-wide announcement about the number of materials returned. This may encourage them to keep up the good work.
Ask local businesses, community centers, churches, etc., if they will allow a library materials collection box. Then let students know they can return material there.
Accept returned items, no matter how overdue, with no questions. This may work in favor of the library. Students don't like to be backed into a corner.

I'm a librarian in a large metropolitan library. Our school system's virtual learning has created a big problem. Middle and high schoolers congregate in the library for most of the day, creating discipline issues. Some staff want to restrict their time in the library; others think that violates their right to use the library.
Limiting students' time in the library violates their First Amendment rights. Some students may need the library to access the internet to participate in virtual learning. Tell them that they are welcome and the library staff is there to assist them. Remind them about social distancing and mask wearing. You might even reserve a seat at a table for them. Spacing them out may cut down on discipline issues and keep them focused on their work. I suggest that library staff circulate and periodically offer help. Just remember these students are your public too. Focus on positive solutions, not punitive measures.
I work at a public library circulation desk. My boss reprimanded me for making a comment to a high schooler about books she was borrowing, on abortion. I didn't think they were age-appropriate. I should have the right to express my views, especially to a minor.
Your boss was right to reprimand you. It is never appropriate to express your personal views regarding materials borrowed or information requested by a patron. This includes minors. It doesn't matter why she needed the books. You are there to complete the borrowing transaction. Make no comment, except "Nice to see you today."
I'm a graduate student and just completed an internship at an elementary school library. This librarian doesn't allow kindergartners to borrow books because she doesn't think they are old enough to be responsible library users. Does this violate the principles of intellectual freedom?
Yes. These students are part of the school community and should enjoy all rights afforded other students. It's the perfect age to teach them to become responsible users. You can't do that if you deny them access. It's been my experience that kindergarten students are often more responsible than middle and high school students. Remember, the library belongs to the students, not the librarian.
Pat Scales is the former chair of ALA's Intellectual Freedom Committee. Send questions to pscales@bellsouth.net.