Pat Scales fields questions about video read-alouds, the fate of outdated "classic" books, and parents' disapproval of books about immigration.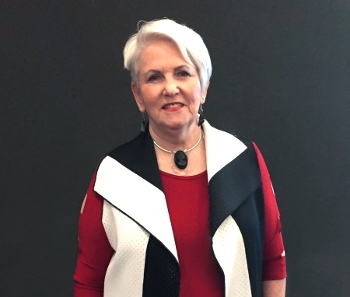 I've heard that virtual story times are bringing more book challenges. Nothing has been challenged in my school, but how do we deal with this issue?
Kudos to libraries offering virtual story time. While librarians have expressed concerns about challenges, don't let that deter your plans to virtually serve children. Handle a challenge as you would any other: Talk with the parent; explain your reasons for using the book; tell them they may opt their child out of story time. If that fails, give them a reconsideration form to fill out, and let the process work.
I know that hot political issues often cause censorship problems. I'-m interested in 21st-century immigration. Have there been recent challenges to children's books on this topic?
According to the 2018-2019 Banned Books: Report on Texas Schools report by the ACLU of Texas, Two White Rabbits by Jairo Buitrago (Groundwood, 2015) was removed from Liberty Elementary School in Azle, TX, because of "violence, and politically, racially or socially offensive content." This picture book received several starred reviews. Esperanza Rising by Pam Muñoz Ryan (Scholastic, 2000) was challenged in 2015 in Texas and North Carolina by parents who felt it promoted illegal immigration. It received a starred review in Publishers Weekly and the 2002 Pura Belpré Award.
These challenges shouldn't scare librarians from purchasing or using these books with young patrons. Some schools have used both to help students understand the journey of young immigrants. The value of these titles is to help students develop empathy.
How do librarians explain to parents that while they might not want their child to read certain books, we cannot remove them from the library?
You must state and restate that a library serves all ­patrons: all cultures, races, genders, sexual orientation and ­identification, etc. Tell the parent that they (not library staff) can decide what their child reads but can't police what other kids read. If that explanation doesn't work, tell them they can make a formal challenge by completing a reconsideration form. Most won't.
I suggest that both school and public libraries conduct a yearly audit of their collection development policy. Consider updating this document to include issues not previously addressed. This important policy will guide the library staff and board as they deal with parents who don't understand why a library cannot simply remove an item that offends them.
What is the future of "classic" books that have harmful and damaging stereotypes for children?
Libraries should evaluate the collection annually using the criteria outlined in their weeding or deselection policy. Nonfiction becomes quickly outdated, especially in science and social studies, and titles with inaccurate information should be removed. Books considered "classics" often reflect stereotypes that are unacceptable in children's books today. These must be reevaluated for insensitive stereotypes. Children aren't yet discerning learners or readers. They must be given accurate information and books free of stereotypes that could damage their view of other cultures, races, or themselves.
School libraries aren't archives, and librarians must be willing to let titles go even if they feel personally connected to them. Public libraries may have the space to archive "classics" that are no longer appropriate for the collection; patrons might want these books for themselves or their children. If space is an issue, interlibrary loan is an option for these patrons.
Weeding or deselection isn't a license for removing books simply because they may bring controversy; that's an act of censorship. Good criteria for deselection keep librarians objective. Refer to "Evaluating Library ­Collections: An Interpretation of the Library Bill of Rights" for more guidance.
Pat Scales is the former chair of ALA's Intellectual Freedom Committee. Send questions to pscales@bellsouth.net.