Moving to a new ILS environment can seem like a daunting task, and this keeps many libraries from exploring other options that might serve their needs more effectively.

Moving to a new ILS environment can seem like a daunting task, and this keeps many libraries from exploring other options that might serve their needs more effectively.
But changing software doesn't have to be a hassle. Having the right partner can make all the difference.
New Haven Public Schools recently switched to TLC's Library•Solution for Schools from another ILS. "This is a big process, and I was concerned," says Kim Rogers, lead librarian for the district.
Migrating data from one system to another can be challenging. Rogers' biggest fear was that the district's 26 librarians would resent her if things went wrong.
However, one of the aspects that makes TLC stand apart is the company's deep-seated focus on implementation success.
TLC has a dedicated team of data experts whose job is to make migration as easy as possible for customers. The company walks librarians through the process with a detailed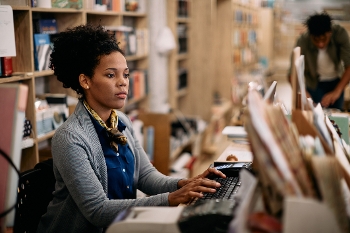 and evolving task list and confirms that every single record is moved over to the new system and stored properly.
"We work carefully to ensure that the elements provided in the data are matched to the proper fields in Library•Solution for Schools, because vendors might give data fields a different name or even a different use," says Sherry Banks, Director of Operations at TLC Headquarters.
This unmatched care and attention to detail led to a seamless migration in New Haven.
"I'm surprised at how smooth (the transition was)," Rogers says. "TLC was very good about answering our questions and helping us through the process. We never felt like we were floundering."
Preparing for the move
Changing software environments is a lot like moving into a new house. Just as a homeowner must clean out each room and pack and label its contents, librarians need to go through a similar process with their data. But with extensive guidance and support, this goal is much easier to achieve.
"We ask a library for their bibliographic data at least twice," Banks says. The first time is so that TLC data specialists can analyze the customer's data and prepare for the migration. This process typically takes about six weeks, during which time the library can continue to circulate items and do all normal activities without interruption.
Once this process is complete, TLC asks for another copy of the bibliographic file and uses that to build the actual Library•Solution for Schools database.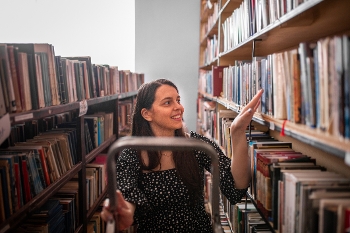 Similarly, the company asks for student and transactional data three times: once for analysis, once in the middle of the project for a test migration, and once for the final migration. The purpose of the test migration is to confirm that all of the custom programming TLC has done actually translates and loads the data as expected.
Included in the migration from a legacy system to Library•Solution for Schools is the conversion of MARC records to RDA. Library•Solution for Schools preserves the integrity and quality of MARC records with included MARC RDAExpress enrichment and intelligent authority updating. "This process alone saves your library hundreds, maybe even thousands of hours of time spent editing bibliographic records," Banks says.
TLC doesn't just migrate the data; the company helps clean it as well. "We want to improve discoverability, ensure that collections are properly identified and improve the entire experience for library users," Banks explains.
Rogers found this cleaning process to be very beneficial. "It's kind of like when you do your spring cleaning," she says. "We have really clean records now. That feels really good."
Migrating to the cloud
TLC provides the same care and attention to detail in helping libraries migrate not just from one ILS to another, but from an on-premise solution to the cloud.
Last summer, the Hawaii Department of Education moved from a locally hosted version of Library•Solution for Schools to a cloud-based model, TLC•Cloud Services, which utilizes Oracle Cloud Infrastructure (OCI). With this move, the state's school libraries have noticed improvements in security and performance.
"TLC took care of everything," says Joanna Dunn, Educational Specialist for the Hawaii Department of Education. "We had several meetings and discussions with TLC's data migration team and did a trial run first before moving over. Everything went very smoothly."
While moving from an on-premise solution to the cloud using the same service provider isn't as much work as switching providers, there is still some work that has to occur.
"Although the data structure doesn't generally change, if the customer is running an older version of the software, we may have to upgrade to the current version first," says Justin Duewel-Zahniser, Chief Technology Officer for TLC. "And because the network location is changing, that might affect integrations with third-party software providers."
TLC helps customers identify which outside vendors might be affected by the move and contact them to assess the changes. "The goal is to get everyone to succeed, whatever their starting point might be," Duewel-Zahniser says.
Having a dedicated team of specialists and database developers on hand to usher customers through a migration as part of the standard process is rare. "That kind of hands-on involvement is not typical," Duewel-Zahniser says, "and it's one of the things that makes us unique."
Concludes Dunn: "I would say our migration to the cloud experience with TLC was easy, with the least amount of work involved on our end."
For more information and to see just how easy migrating to a new library system can be for you too, contact TLC here: https://tlcdelivers.com/chooseLSS

SPONSORED BY