The FCC will open a second round of applications for the Emergency Connectivity Fund Program, Discover Education offers new virtual field trips, the AASL bringing new Pokemon Clubs to school libraries, and more.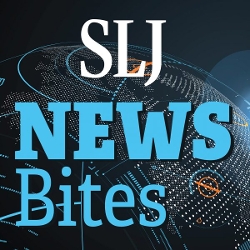 The FCC will open a second round of applications for the Emergency Connectivity Fund Program, Discover Education offers new virtual fields trips, the AASL bringing new Pokémon Clubs to school libraries, and more.
---
FCC offers second opportunity for Emergency Connectivity Funds
Because of high demand and the recent surge in coronavirus cases, the Federal Communications Commission (FCC) will open a second application filing window for schools and libraries to request funding from the Emergency Connectivity Fund Program for connected devices and broadband connections to be used off-campus by students, staff, and library patrons in the 2021-22 academic year.
During the second window, which runs from September 28 to October 13, eligible schools and libraries can apply for financial support to purchase laptops and tablets, Wi-Fi hotspots, modems, routers, and broadband connections for off-campus use by students, school staff, and library patrons in need, and is available to support off-campus leaning, such as homework, even if schools have returned to full-time, in-person instruction.
During the first application period, the FCC received requests for more than $5 billion to fund 9.1 million connected devices and 5.4 million broadband connections.
---
IMLS National Medal for Museum and Library Service nominations open
The Institute of Museum and Library Services is now accepting nominations for the 2022 National Medal for Museum and Library Service. Anyone, including an employee, board member, volunteer, community member, or government official, can nominate an eligible institution. The deadline to complete the online nomination form is 11:59 pm ET Monday, Nov. 1.
The National Medals program recognizes outstanding libraries and museums that impact their communities by:
Fostering a lifelong passion for learning for all people, nourishing curiosity and imagination from early childhood through adulthood, for people of all abilities and needs
Providing access to information through advancing digital capacity, focusing on digital inclusion and access to digital and informational resources, including e-books and materials to help address workforce development and public health
Transforming the lives of community members by being trusted community spaces for convening, connection, and conversation; enlightenment and shared thoughts and opinions; and preserving natural and cultural heritage and community memory;
And/or continuing to engage their communities during the ongoing coronavirus pandemic, and planning for the institution's future, with enhanced focus on diversity, equity, and inclusion, through providing information, programming, and services virtually, or taking innovative and imaginative steps toward continuing services and reopening their physical spaces.
For more information, visit the Medals nomination page.
---
Discovery Education premieres new virtual field trips in September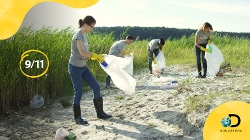 Discovery Education has added new, free virtual field trips, premiering throughout September. Each experience includes educator resources and student activities. The new virtual field trips are:
20th Anniversary of 9/11: Paying Tribute Through Good Deeds Virtual Field Trip with 9/11 Day, Sept. 7, 1 pm ET. Grades 6-12.
Discover Your Happy: Happiness in Action Virtual Field Trip with LG, Sept. 16, 1 pm. Grades 7-12.
Know More, Do More Virtual Field Trip with The Home Depot, Sept. 23, 1 pm. Grades 6-12
Exploring Cyber Security and Artificial Intelligence with Mastercard, Sept. 28, 1 p.m. Grades 5-9.
Testing the Limits Virtual Field Trip with Boeing, Sept. 30, 1 pm. Grades 6-12
Interested educators can learn more about each program or register to participate here.
---
EveryLibrary hosts 5K Your Way for Libraries
EveryLibrary is hosting a 5K Your Way for Libraries fundraising event from Sept. 26 to Oct. 2 to raise money to help the nonprofit organization continue its library advocacy work and secure stable funding for and access to libraries.
For this 5K, participants don't have to walk or run five kilometers. The EveryLibrary 5K can be five thousand minutes reading or volunteering; five thousand dollars raised for five thousand pennies collected, whatever idea people come up with, according to the event announcement. Those who want to take part can form a team, join a team, participate as an individual, or just make a donation.
---
GoNoodle removes paywall
GoNoodle is removing the paywall from its subscription program for teachers, offering all premium content for free for educators. Formerly known as GoNoodle Plus, this version of GoNoodle, called Educator, includes teacher videos, academic games, curricular resources, learning extensions, and question sets.
The resources can be used in classroom settings or with hybrid or fully remote school.
---
PRH launches Amanda Gorman Award for Poetry
Penguin Random House has partnered with inaugural poet Amanda Gorman to launch the Amanda Gorman Award for Poetry. The new creative writing award is an original literary composition in English for poetry for public high school seniors. The first-place winner will receive a scholarship of up to $10,000.
The Amanda Gorman Poetry Award is one of five creative writing awards given by Penguin Random House, joining fiction/drama, personal essay/memo, the Maya Angelou Award for spoken word, and an additional first-place prize to the top entrant from the New York City area in recognition of the Creative Writing Awards previously being centered in New York City.
Submissions for the award open on Oct. 1 and close on February 1, 2022. Winners will be announced and posted on the Penguin Random House Creative Writing Awards website in June 2022.
For more information and to apply, click here.
---
National Alliance of Black School Educators (NABSE) launches scholarship award
The National Alliance of Black School Educators (NABSE) recently launched the 2021 NABSE $10,000 Scholarship Award to promote and increase Black representation at the highest levels in school districts nationwide. The inaugural award, which is sponsored by Curriculum Associates, will be given to a qualified Black educator who is pursuing an advanced degree in educational leadership. Applications are being accepted through September 30.
All NABSE members who are aspiring superintendents and currently enrolled in—or have been accepted into—an advanced degree program in education are encouraged to apply for the award.
The scholarship recipient will be recognized at the NABSE Conference in November.
---
AASL helps bring Pokémon Clubs to school libraries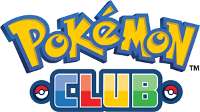 The American Association of School Librarians (AASL) is partnering with The Pokémon Company International, to bring a new Pokémon Club to school libraries. Clubs will receive activities like word searches, spot the difference, trivia, coloring pages, bingo, and origami; as well as being given access to videos on how to play the Pokémon Trading Card Game, episodes of the Pokémon the Series animation, and footage of Play! Pokémon competitive matches in which students can watch the world's best Pokémon players compete.
For more information and to apply, visit www.ala.org/aasl/pokemon.