Pat Scales takes on a student teacher who thinks Captain Underpants is inappropriate, parent complaints about comics and horror, and a teacher who is using markers to alter problematic illustrations in picture books.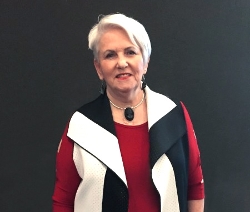 In conversation with other school librarians about the middle grade book Don't Turn Out the Lights: A Tribute to Alvin Schwartz's Scary Stories to Tell in the Dark, one librarian said that she refused to buy the book for her collection because she has had several challenges to the "Scary Stories" series. Am I correct that she is practicing a form of censorship?
Librarians must be honest with themselves when making collection development decisions. Refusing to purchase a book or material based on personal bias or fear of challenges smacks of censorship. This is why a library must have a collection development policy that offers guidance in purchasing materials. Such guidelines for books or materials may include: supports the curriculum; has appeal to library users; is age-appropriate; makes a rich contribution to the existing collection. In addition, librarians should make note of reviews to help determine the scope and literary quality of the book. Don't Turn Out the Lights is edited by Jonathan Maberry and was inspired by the works of Alvin Schwartz. It's an anthology of horror stories presented by the Horror Writers of America. The stories are written by household names in horror fiction such as R.L. Stine and target ages 8–12. Many middle grade students gravitate to horror, even if the adults in their lives don't understand the attraction. Readers who are easily frightened aren't likely to go near the books in the first place.

A student teacher in my elementary school recently complained that she didn't think the "Captain Underpants" series was appropriate for fourth graders and wouldn't allow it in her classroom. Now I've had a complaint from a parent who says his son came home in tears when one of the books was taken away from him.
The reason they are called student teachers is because they are learning to be teachers. Arrange another conference with the student teacher and let her know that the library supports and encourages reading choice. Fourth grade boys are drawn to bathroom humor and smart- mouthed kids. As they mature, they search for different types of books, and their idea of humor changes. It's important for teachers and librarians to understand how social and emotional growth and development apply to what children choose to read. Let the student teacher know that her approach kills a child's desire to read. If she fails to see your points, then go to her supervising teacher. Arrange a meeting with the parent who wants his son to read "Captain Underpants," the student teacher, and the supervising teacher. If the matter escalates, the university adviser should be notified. In the future, I suggest student teachers receive library orientation.



I'm a high school librarian, and I'm thrilled that a sophomore English teacher is using our extensive graphic novel collection. She asked me to introduce some of the titles, and together we presented the criteria for evaluating graphic novels. A parent has complained because she thinks it's wrong to use comic books in school.
First and foremost, a parent cannot dictate the curriculum. The teacher is being innovative and current in her teaching, and I bet the students are learning new ways to look at literature. Invite the parent in for a conference, and share some of the most popular and award-winning graphic novels. An excellent example is one of the books in the "March" trilogy by John Lewis. It's quite possible that the parent will be surprised to learn that they present powerful lessons in history, science, art, and literature. If you aren't successful in convincing her of the value of graphic novels, then she can request an alternative assignment.
I just read a social media post by an elementary teacher that advocates using markers to alter the illustrations in problematic picture books. I want to respond, but I'm not sure what I would say.
It's a blatant act of censorship. In some states, it's a misdemeanor to alter or obliterate works of art. Picture books are works of art. The teacher has so many book choices. Why is she using a book that she feels she must alter?
Pat Scales is the former chair of ALA's Intellectual Freedom Committee. Send questions to pscales@bellsouth.net.