2023 starts off with a good selection of starred reviews that range from picture books by Laeken Zea Kemp and David Bowles to the latest YA novel in verse by 2021 National Book Award for Young People's Literature finalist Amber McBride.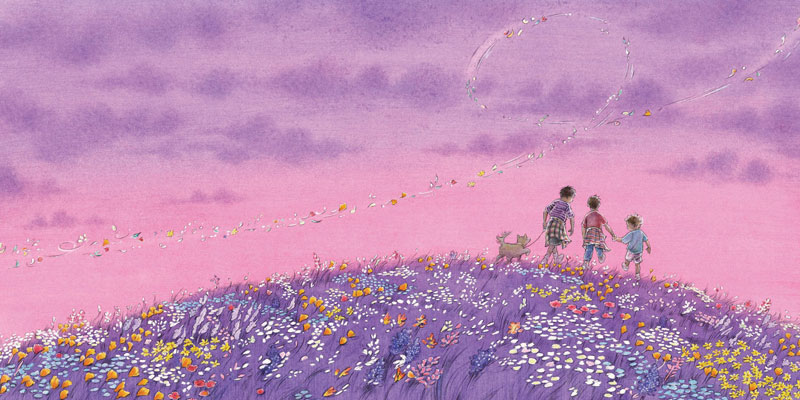 In Every Life (Frazee) ©2023 by Marla Frazee
Picture Books
Bowles, David. Ancient Night. ­illus. by ­David Alvarez. Levine ­Querido.
Cordell, Matthew. Evergreen. Feiwel & Friends.
Fisher, Lalena. Friends Beyond Measure. HarperCollins.
Frazee, Marla. In Every Life. S. & S./Beach Lane.
Hest, Amy. Sometimes It's Nice to Be Alone. illus. by Philip C. Stead. Holiday House/Neal Porter.
Kemp, Laeken Zea. A Crown for Corina. ­illus. by Elisa Chavarri. Little, Brown.
Krans, Angela Pham. Finding Papa. illus. by Thi Bui. HarperCollins.
Peterson, Isaac. Gray Fox in the Moonlight. The Collective Book Studio.
Siqueira, Ana. Abuela's Super Capa. illus. by Elisa Chavarri. HarperCollins.
Transitional Books
Applegate, Katherine. Doggo and Pupper Search for Cozy. illus. by Charlie Alder. Feiwel & Friends.
Medina, Juana. Elena Rides. Candlewick.
Roe, Mechal Renee. I Am Born to Be Awesome! Random.
Middle Grade
Giles, Chrystal D. Not an Easy Win. Random.
Harrold, A.F. The Worlds We Leave Behind. illus. by Levi Pinfold. Bloomsbury.
Korman, Gordon. The Superteacher Project. HarperCollins/Balzer + Bray.
Vitalis, Jessica. The Rabbit's Gift. Greenwillow.
Winston, Sherri. Lotus Bloom and the Afro Revolution. Bloomsbury.
YA
Alyse, Charity. Other Side of the Tracks. S. & S./Denene Millner.
Hardinge, Frances. Unraveller. Abrams/Amulet.
McBride, Amber. We Are All So Good at Smiling. Feiwel & Friends.
Miller-Lachmann, Lyn. Torch. Carolrhoda Lab.
Parsons, Mark H. The 9:09 Project. Delacorte.
Graphic Novels
Santat, Dan. A First Time for Everything. First Second.
Weinersmith, Zach. Bea Wolf. illus. by Boulet. First Second.
Nonfiction
Barretta, Gene. Starring Steven Spielberg: The Making of a Young Filmmaker. illus. by Craig Orback. Little, Brown/Christy Ottaviano.
Joy, Angela. Choosing Brave: How Mamie ­­Till-Mobley and Emmett Till Sparked the Civil Rights Movement. illus. by Janelle Washington. Roaring Brook.
Levy, Dana Alison. Breaking the Mold: Changing the Face of Climate Science. Holiday House.
Raczka, Bob. You Are a Story. illus. by Kristen Howdeshell. Holiday House/Neal Porter.
Vitkus, Jessica. Crafting Change: Handmade Activism, Past and Present. Farrar.
Poetry
Alexander, Kwame & Deanna Nikaido. How to Write a Poem. illus. by Melissa Sweet. HarperCollins/Quill Tree.
Janeczko, Paul B. Where I Live: Poems About My Home, My Street, and My Town. illus. by Hyewon Yum. Candlewick.
Schechter, Robert. The Red Ear Blows Its Nose: Poems for Children and Others. illus. by S. Federico. Word Galaxy.
Audio
Guillory, Sarah. Nowhere Better Than Here. narrated by Sophie Amoss. Blackstone Audio.
Jewell, Tiffany. The Antiracist Kid: A Book About Identity, Justice, and Activism. narrated by Channie Waites. Harper Audio.
King, Amy Sarig. Attack of the Black Rectangles. narrated by Pete Cross, Gretchen Bender, Amy Sarig King, Jane Yolen & others. Scholastic Audio.
Konigsberg, Bill. Destination Unknown. narrated by Pete Cross. Scholastic Audio.
Merritt, Tyler. A Door Made for Me. narrated by Tyler Merritt. Hachette Audio.
Moses, Shelia P. We Were the Fire: Birmingham 1963. narrated by Genesis Oliver. Listening Library.
Weatherford, Carole Boston. Standing in the Need of Prayer: A Modern Retelling of the Classic Spiritual. narrated by Carole Boston Weatherford. Listening Library.