The Comic Book Legal Defense Fund's survey uncovered details about comics use in schools, including the Top 10 comics read in the classroom and that teachers using comics face the most opposition from their fellow educators—not parents or administrators.
The Comic Book Legal Defense Fund (CBLDF) released results of a survey on comics use in schools and revealed the most-read comics in the classroom.
The Top 10 were:
Maus by Art Spiegelman (Pantheon)
March (trilogy) by John Lewis, Andrew Aydin, and Nate Powell (Top Shelf Productions)
Persepolis by Marjane Satrapi (Pantheon)
American Born Chinese by Gene Luen Yang (First Second)
Amulet (series) by Kazu Kibuishi (Scholastic)
Bone (series) by Jeff Smith (Scholastic)
Understanding Comics by Scott McCloud (William Morrow Paperbacks)
Ms. Marvel (series) by G. Willow Wilson et al (Marvel Comics)
Smile by Raina Telgemeier (Scholastic)
(tie) Dog Man (series) by Dav Pilkey (Scholastic) and Watchmen by Alan Moore and Dave Gibbons (DC Comics)
The goal of the survey was to find out if teachers are using comics in the classroom, if so, how and are they facing resistance to those efforts. While there was plenty of anecdotal discussion about this, the CBLDF wanted data.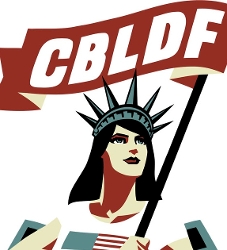 "It's time to move the conversation about comics in the classroom from the intangible to the tangible and to provide handholds for future work that can be done with greater deliberation, design, and intelligence," the report on the survey said. "CBLDF's survey provides a groundwork for that effort."
The organization wanted to find out if comics are being used in schools, how they are being used, and if teachers encountered resistance in their efforts to incorporate comics in the classroom. Between May 10 and August 9th, 223 teachers responded to the online questionnaire.
The majority (77 percent) of respondents said comics were used for independent reading; about 54 percent use them for supplemental instruction; and 40 percent use comics as "main unit assignments." More than half (54.8 percent) didn't face resistance at all. For those who did, the most opposition (31.2 percent) came from fellow teachers, followed by parents (19.1).
Read the full press release below.