This solid introduction to the foundations of U.S. democracy explains how individuals of all ages can participate and why involvement is important.

Rosen offers another mix of print and digital media in its "Spotlight" series. This latest adds lesson plans, standards alignments, maps, and time lines to a series that tackles everything from the electoral college to social activism.

Grade Level Grades 5-8

Cost Individual ebooks cost $74.95. The set of 12 interactive ebooks costs $1,199.40 and $899.40 for school and public libraries. These are one-time purchases with unlimited access.

Overview The history of U.S. democracy and civic action may excite social studies educators, but topics such as civic virtue and the electoral college can sound dry, vague, and unimportant. Rosen Publishing's Civic Action Interactive Bookshelf combines the 12 titles in Rosen's "Civic Action" print series with extras such as video clips, lesson plans, and essential questions to make these subjects relevant and engaging for a middle school audience.

Content The 12 ebooks, about 12 chapters each, address a variety of themes through titles such as Building Consensus,The Importance of Jury Service,Understanding U.S. Elections and the Electoral College, and Civic Roles in the Community. Most chapters consist of one or two paragraphs of text and a photo. Occasional chapters run four paragraphs, with four photos. Concepts are simply stated and cover basic and complex topics. ("Checks and balances help make sure that government decisions are fair."; "We owe much of our modern system of government to ideas formed during the Age of Enlightenment, which took place between the late 17th and early 19th centuries.")
Many chapters have a word or two in boldface, indicating that users can find a definition in the vocabulary section of the "extras" menu.
All chapters have extra content, such as a short video, four- to six-paragraph ­biographies, a primary source photo or document, or a link to a trusted
(often .gov) website.
Considering a 32-page count per book, coverage is generally balanced, taking on topics such as the North Carolina's "bathroom bill," Black Lives Matter, and Roe v. Wade at a middle school level. Not all of the titles are as inclusive as they could be; teachers may choose to supplement in some areas, such as adding information on black suffragists Sojourner Truth and Ida B. Wells to Why Voting Matters.

Ease of Use/Visual Appeal Both educators and students see the same screens, beginning with a clean display of the 12 book covers. Clicking on a cover opens the book, with a page for each chapter, and a menu on the left-hand side. The interface adapts to multiple devices, with some minor display differences according to screen size and orientation.
Users navigate through the book by clicking "next" and "previous" buttons at the bottom of each page or by accessing a table of contents in the menu. An "extras" button adds depth to chapter material, with biographies, photos (Clara Barton, Clarence Darrow), primary sources (the Constitution, the Bill of Rights), and more (photographs of marches, ­reproductions of documents from notable court cases). Photos often depict diverse groups of people. Other features on the left-hand menu include a utilitarian time line, a map (where relevant), and Q&A (one question, answered with a short phrase, based on specific information in that chapter).

Teacher Resources Under "extras," educators will find instructional support documents, including a 74-page planning guide (accessible from every book) with background and suggestions for use with Common Core and C3 Framework for Social Studies Standards. Each book has a four-page lesson plan, with essential and supporting questions, knowledge product activities, and research extenders to spark ideas. Many are basic (write a letter to a local politician, discuss current social problems), and some appear identically for every book ("Teach visual literacy using the images…"). Standards alignment for Common Core and C3 Framework for Social Studies Standards is included.
Verdict This solid introduction to the foundations of U.S. democracy explains how individuals of all ages can participate and why involvement is important. Educators will find ready-to-use supplementary material for units on civics.
---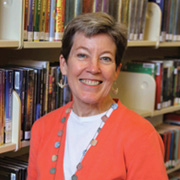 Maggie Knapp, Trinity Valley School, Fort Worth, TX