Simple ways to avoid gender stereotypes during library storytime.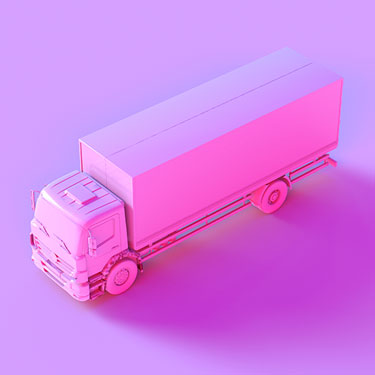 Research says young children's awareness of gender can start as early as eight months, when they show visual preferences for gender-linked toys. By age one, they begin to categorize individuals by gender, and by two, toddlers recognize gender stereotypes they observe in the world and incorporate them into play.
"Children process most everything through play, including messages of what typical gender performance looks like," says Chloe Feffer, an early childhood teacher in Brooklyn. Most children establish gender identity between ages two and three—and they might also know if that doesn't align with the gender assigned at birth.
Simple changes to how we use language, plan programming, and discuss books with children and caregivers can make libraries more inclusive. At the Wilmette (IL) Public Library, a parent who is gender fluid asked librarians to reconsider using the term "you guys" while addressing storytime participants. The conversation led to "an ongoing discussion in our department about how we gender people and characters, and what alternative words we can use," says Andrea Vaughn Johnson, head of youth services. "We have a lot to unlearn as far as assumptions we make about gender."
Many libraries are making a point to adjust their language. "In storytime, I used to say 'boys and girls' when talking about groups of children, but now I try to use 'young people' or some variation," says Mary Kuehner, early literacy outreach librarian at Arapahoe (CO) Libraries. Sarah Rodriguez, children's librarian at the Scarsdale (NY) Public Library, suggests using gender-neutral language in songs and rhymes ("The parents on the bus say, 'Shh, shh, shh…"). Feffer recommends changing the pronoun of a character in a book or song if it doesn't impact the plot ("And on her farm she had a cow…"). We may assume that animal characters are male by default, thereby assigning male pronouns. Being aware of these and other gender biases we carry is a meaningful start.
The books we share can also have an impact. "Julián Is a Mermaid by Jessica Love [Candlewick, 2018] has been a wonderful tool for starting the conversation," says Zackary Hoskins, outreach facilitator at the Evansville (IN) Vanderburgh Public Library. "A student in one of our regular school groups has always been gender nonconforming. We're excited to grow along with the kids we serve."
Destinee Sutton, children's librarian at the King County (WA) Library System, reads Red: A Crayon's Story by Michael Hall (Greenwillow, 2015) to discuss how some labels don't feel right. The "Clive" and "Rosa" board books by Jessica Spanyol (Child's Play, 2016-18), Tough Guys Have Feelings Too by Keith Negley (Flying Eye, 2015), Neither by Airlie Anderson (Little, Brown, 2018), and When Aidan Became a Brother (Lee & Low, 2019) by Kyle Lukoff and illustrated by Kaylani Juanita, are also gender-expansive read-alouds.
Pink trucks and blue tea sets
Librarians should make sure gender distinctions on booklists and displays don't promote stereotypes. During reader's advisory, recommend books with girl protagonists to boys, and vice versa. "If someone asks for a 'boy book,' I ask what books the child has enjoyed and recommend a range of options," says Celeste Bocchicchio-Chaudhri, early literacy librarian at the Boston Public Library.
Gender stereotypes abound in toy stores, but libraries can present a different narrative during playtime. Consider buying pink trucks, blue tea sets, and androgynous dolls. Signage can help. Display pictures of boys playing dress-up with frilly hats and girls with vehicles.
"Many families tell me that they do not feel comfortable coming to library programs...because they overwhelmingly present a heteronormative narrative of family and gender," notes Bocchicchio-Chaudhri, adding that it is vital for all families to feel welcome and supported. It takes reflection and practice to expand gender norms—one book, conversation, and toy at a time.
---
Rachel G. Payne is coordinator of early childhood services at the Brooklyn Public Library. Jessica Ralli is BPL's coordinator of early literacy programs.