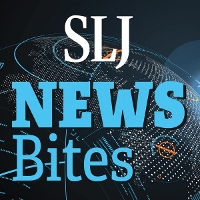 Free, online professional development racial equity curriculum is now available; Dav Pilkey and Scholastic try to "Do Good"; youth writer awards announced, and more in this edition of News Bites.
---
IMLS-Funded Racial Equity Curriculum Available
Project READY (Reimagining Equity and Access for Diverse Youth) has released its online racial equity curriculum. The Institute of Museum and Library Services-funded free, online professional development is available at ready.web.unc.edu.

The curriculum consists of 27 professional development modules for school and public youth services librarians, library administrators, and others interested in improving their knowledge about race and racism, racial equity, and culturally sustaining pedagogy. The units can be completed by individuals or in small groups. Modules are organized into three sequential sections: "Foundations" focuses on basic concepts and issues fundamental to understanding race and racism and the impact on library services; "Transforming Practice" explores how these foundational concepts relate to and can be applied in library environments; and "Continuing the Journey" explores how library professionals can sustain racial equity work and grow personally and professionally in this area.
The primary focus of the Project READY curriculum is on improving relationships with, services to, and resources for youth of color and Native youth. The program is the result of the work of 40 researchers, practitioners, administrators, and policymakers, and youth.
The curriculum is the culmination of the three-year collaboration among the Wake County Public School System and the library and information science schools at the University of North Carolina at Chapel Hill and North Carolina Central University.
---
Scholastic Launches Campaign for "Dog Man" Fans to Make a Difference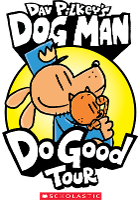 Scholastic has launched a campaign to encourage readers of all ages to give back and make a positive impact in their communities. "Do Good" was inspired by the characters and themes Dav Pilkey's "Dog Man" series. The initiative includes a book tour featuring events with a charitable component to support non-profit literacy organizations, local charities, military families, and schools, as well as libraries in underserved areas, in multiple cities across the United States and Asia. The tour aims to "bring together kids, families, and educators, to highlight the many ways books inspire—and how each individual can help others make a positive difference wherever they are," according to the Scholastic press release.
The "Do Good Tour" begins August 17 at the Mississippi Book Festival in Jackson, MS..
---
Emerging Leaders Applications Open

The American Library Association (ALA) is now accepting applications for the 2020 class of Emerging Leaders (EL). The deadline to apply is August 30.
The ALA EL program is a leadership development program which "enables newer library workers from across the country to participate in problem-solving work groups, network with peers, gain an inside look into ALA structure, and have an opportunity to serve the profession in a leadership capacity."
An ALA division, round table, ethnic affiliate, state chapter, or school library media affiliate will sponsor approximately two-thirds of the chosen Emerging Leaders, contributing a minimum of $1,000 toward the expenses of those who will attend the ALA Midwinter Meeting and ALA Annual.
---
Britannica Chrome Extension for Schools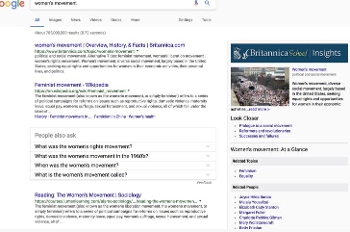 Britannica now offers Britannica School Insights, a Chrome browser extension for schools that enables students and educators to get verified Britannica information at the right of the search results page.
A public product allows users to populate the extension in search results, but those without a Brittanica School subscription cannot click through the extension links.
---
2019 Penguin Random House Creative Writing Awards Announced
For the first time in its 26 years, the Penguin Random House Creative Writing Awards competition was open to public high school graduating seniors outside of New York City. Penguin Random House, and its award partner We Need Diverse Books, announced five 2019 first-place winners in the categories of Fiction & Drama, Poetry, Personal Essay/Memoir, and Spoken Word under the Maya Angelou Award. In recognition of the award previously being offered only in New York City, the competition also awarded an additional first-place prize to the top entrant from the NYC area. The awards are open to graduating seniors and each winner receives a $10,000 prize.
The winners are:
Fiction & Drama: Samantha Kirschman for blood moon, Kenston High School, Chagrin Falls, OH
Poetry: Katherine Sanchez for Red-White-and-Brown Skin, Stuyvesant High School, New York, NY
Personal Essay: Siobhan Cohen for American Jew, Hunter College High School, New York, NY
Maya Angelou Award for Spoken Word: Kiora Brooks for The Misinterpretation of Dark Skin, Topeka (KS) West High School
New York City Entrant Award: Nora Carrier for Stories My Mother Tells Me, Edward R. Murrow High School, Brooklyn, NY
More than 50 honorable mentions were also designated from the more than 600 high school seniors who entered the competition this year.
---
Belleville, MI, Middle School Media Center Wins State Award for Collaboration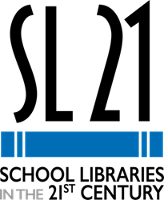 Owen Intermediate School Library Media Center in Belleville, MI, is the winner of the Library of Michigan's 2019-20 Model 21st Century School Library (SL 21) Award for its innovative collaborations with local educators.
"The Owen Intermediate School Library Media Center makes use of many resources for a variety of productive collaborations with Language Arts and Social Studies educators in grades five and six," State Librarian Randy Riley said in a release announcing the award, "and, the library's focus on bringing primary sources to life helped to award it this honor."
The release offered examples of the collaborations, including the media specialist doing impersonations of historic and mythical figures as part of collaborative Social Studies lessons about Cristopher Columbus and Hades; and, for literature lessons based on Chinese American author Laurence Yep, introducing students to a collection of Chinese art and currency to broaden their experience of the novel Dragonwings.
The Owen staff are available for consultation with and visits from other school librarians and educators who want to learn more about the successful program, according to the Library of Michigan.
---
App Development with Swift curriculum on Canvas Commons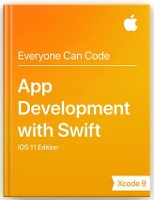 Instructure announced that the App Development with Swift curriculum is now available in Canvas Commons. The curriculum teaches programming skills to design and build a fully functioning app. App Development with Swift remains available as a free download on Apple Books, but with its availability in Canvas Commons, educators can pull the content into their courses within the Canvas Learning Management Platform. The App Development with Swift course also includes a certification to recognize students' knowledge of Swift, app developer tools, and core components.
---
New Highlights Video Series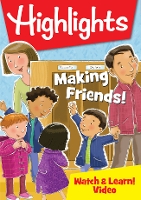 Highlights for Children and Dreamscape Media announced the launch of Highlights: Watch and Learn!, a new video series inspired by Highlights' collection of stories. Beginning this month, anyone with a valid library card can access the line of videos on Hoopla Digital. The titles will also be available for purchase via Amazon, Vimeo On Demand, and Mackin.
The 26 episodes will pair animation with live-action sequences. Each episode is centered around a theme, such as making friends, manners, and the seasons.
---
Letters About Literature Names 2019 Winners

Letters About Literature, a Library of Congress writing competition, announced its 2019 winners. The national program asks students in grades four to 12 to write to an author about how the writer's work impacted their lives. More than 29,000 students entered. Along with the top letter-writer chosen for each state, national winners and honor prizes were awarded for each level. National Prize recipients receive $2,000 and National Honor Award Prize recipients receive $500.
This year's winners are:
Level 1 (Grade 4 to 6) National Prize
Xander Sánchez, Honolulu, HI, wrote to Theodore Gray, author of The Elements: A Visual Exploration of Every Known Atom in the Universe
Level 1 National Honor Award
Evan Kotick, Seville, OH, wrote to Michael Lewis, author of The Blind Side: Evolution of a Game
Ilaria Luna, Washington, D.C., wrote to Marsha Skrypuch, author of Stolen Child
Level 2 (Grades 7 and 8) National Prize
Yael Epstein, Carmel, IN, wrote to Ayaan Hirsi Ali, author of Infidel
Thea Millenson-Wilens, Mount Tremper, NY, wrote to Gayle Forman, author of If I Stay
Level 2 National Honor Award
Saimaa Widi, Cheyenne, WY, wrote to Olivia Vella, author of Why Am I Not Good Enough?
Level 3 (Grades 9 to 12) National Prize
Amatullah Mir, Hickory Hills, IL, wrote to Sana Amanat and G. Willow Wilson, authors of "Ms. Marvel" series
Level 3 National Honor Award
Colton Schons, Spokane, WA, wrote to Paul Murray, author of Skippy Dies
Tejal Pendekanti, Westlake, OH, wrote to Gloria Anzaldúa, author of How to Tame a Wild Tongue
---
English Version of Greta Thunberg-Inspired Book Coming in Fall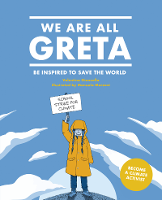 Laurence King Publishing acquired the rights to a book based on Greta Thunberg. We Are All Greta by Valentina Giannella will publish in October, following the next Global Climate Strike, which is planned for September. The middle grade book aims to share data and answer readers's questions about climate change, its consequences, and what can be done.
The original Italian language version of the book was published in April.