Organizations and conservative school boards that champion censorship attempts have broadened their messaging to target public library funding and professional conferences for school and public librarians.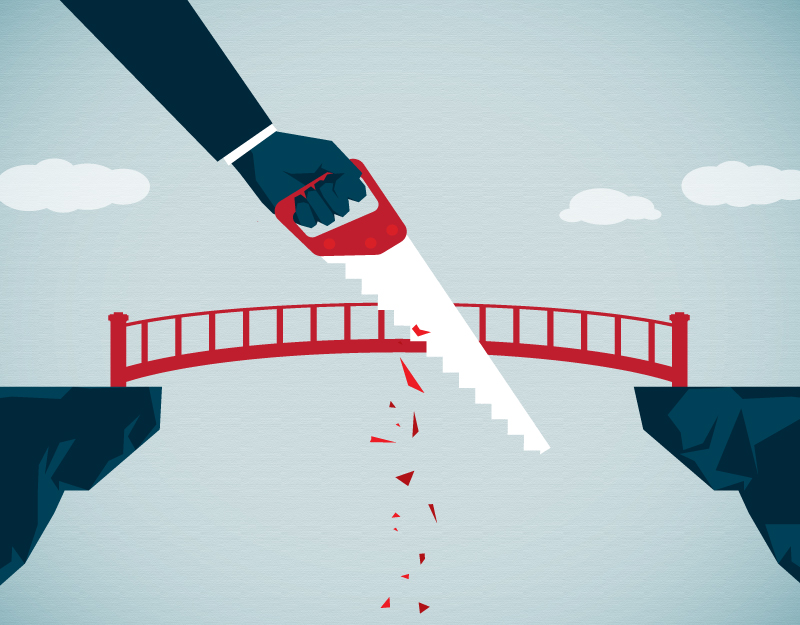 erhui1979/Getty Images

Defenders of intellectual freedom have been shouting it for more than a year: It is not about the books, and it is not going to stop at the books.
As the censorship efforts have increased in intensity over the last couple of years and attacks on librarians have become part of the strategy, it is no surprise that organizations and conservative school boards have broadened their messaging to target public library funding and professional conferences for school and public librarians. The latter will hurt professional development and leave librarians without the ideas and inspiration they need to make the most of their role as educators and their library space, according to librarians and parents.
In March, an organization in P­ennsylvania issued an "alert" on ­social media. The Pennsylvania School Librarians Association (PSLA) was to have its conference in April. Speakers included 2020 School Librarian of the Year Cicely Lewis and transgender author Alex Gino. With pictures of the two and text attempting to criticize their professional efforts, the Citizens Advisory of Pennsylvania encouraged people to call their districts and "demand that any librarian slated to go to this ­conference is denied."
Aimee Emerson, PSLA president, says she is not aware of any school librarians who had their attendance revoked because of the efforts or anyone who didn't attend out of personal concerns. It wasn't necessarily without issue, though.
"Some school librarians who were at our conference spoke about some harassment from their school boards questioning their attendance leading up to the actual conference," says ­Emerson, who noted they added additional ­security to the event.
Undeterred, Lewis attended and ­presented as planned.
"The experience was great, and it was refreshing. The PSLA librarians inspired me," says Lewis. "I appreciate PSLA's swift action to address the concern. It was a secure event, and I felt safe."
Not attending a professional conference like PSLA is more than losing a few days to connect with colleagues—although the value of that should not be dismissed. These events are where librarians learn about programming specific to their space, hear from others who are facing the same challenges, and share their solutions. It's a place to exchange ideas and discover new ways of approaching library tasks and engaging with students and communities.
"Missing an opportunity like this would've been a great loss for school librarians," says Lewis, adding that librarians are often the only ones in their school buildings, and these conferences are the time they get to connect and learn things specific to the profession.
"Most [professional development] at schools or on the district level is centered on the classroom teacher," she adds. "The PD at PSLA was school-library focused. There were great sessions that were highly beneficial and relevant. Also conferences like this remind us that we are not alone."
It is more important now, she says.
"This is so vital to school librarians right now as we battle against the loud noise coming from people who want to ban books about Black history and the LGBTQ+ experience," says Lewis. "I applaud the president for her commitment to inclusion and diversity."
And it's not just Pennsylvania. In Texas, groups have had an eye on the Texas Library Association conference since last year. There were protests against keynote speaker Ibram X. Kendi, and conservative groups watched social media for posts about the ­conference.
Audrey Wilson-Youngblood, who was a Keller (TX) ISD librarian attending TLA last year, tweeted about a Wakelet session, only to have someone add an image of badge ribbons that said, "I Read Banned Books," "Trans Kids Are Our Kids," and "Black History Is American History." The person used the doctored image to complain about using tax dollars for a conference that, they said, had a goal of turning students into political activists. Angry replies criticized Wilson-Youngblood ­personally and professionally.
In January, a letter from the Keller school board informed principals and librarians that the district would not pay for librarians to attend the Texas Library Association conference (TLA 2023) held in Austin from April 19–22. Any educator who wanted to attend had to pay their own way and use personal days instead of professional development time.
A group of parents raised funds for librarians who wanted to attend, says Keller parent Laney Hawes. They raised $2,500 to help offset the cost for three librarians. But money was only part of the issue. There were librarians who want to attend but were "terrified of going, because they know that they'll be targeted," says Hawes, who noted the impact on the librarians and students.
"This conference is important to our district and our librarians," she adds. "This is important education and professional development."
Wilson-Youngblood has moved on to become an academic librarian; she planned to attend TLA this year but not be as active on social media. She says school librarians who couldn't ­attend would miss learning about best practices in the field, but more importantly, lose out on new collaborations and ­partnerships that often result from these conferences. The loss of these working relationships will impact the level of school library programming across the state, she says.
Somewhat surprisingly, these anti-conference efforts haven't hit Florida yet, according to Michelle Jarrett, past president of the Florida Association for Media in Education.
"To my knowledge, this has not happened in Florida," she says. "Our last conference was the highest attended in years. People are seeking us out for information and making it a priority to attend."
Back in Texas, the lack of funding and time to attend the state professional ­conference has added to an already difficult working environment, says Hawes, who is concerned that librarians will leave, and qualified school librarians won't seek jobs in the district. As a parent of four children in the district, Hawes says she is angry, scared, frustrated, and worried about what comes next, including the possible loss of librarians in the district and the limiting of access to the school collections.
"I want my children to grow up seeing the library as a magical place," she says. "My kids are lucky; they have me as a parent who also loves to read, and I will take them to the public library. But even then, we can't go once a week. I can't take my kids to the library whenever they want. But my kids can go to the library whenever they want if they're in public school. That's a gift for them. It's an absolute gift. And I'm terrified that that's going to be taken away."