National Youth Poet Laureate Amanda Gorman's poem from President Joe Biden's inauguration has been restricted to older grades in one Florida school district; New Jersey legislators introduce law to prohibit book banning based on "partisan or doctrinal reasons"; and more in Censorship News.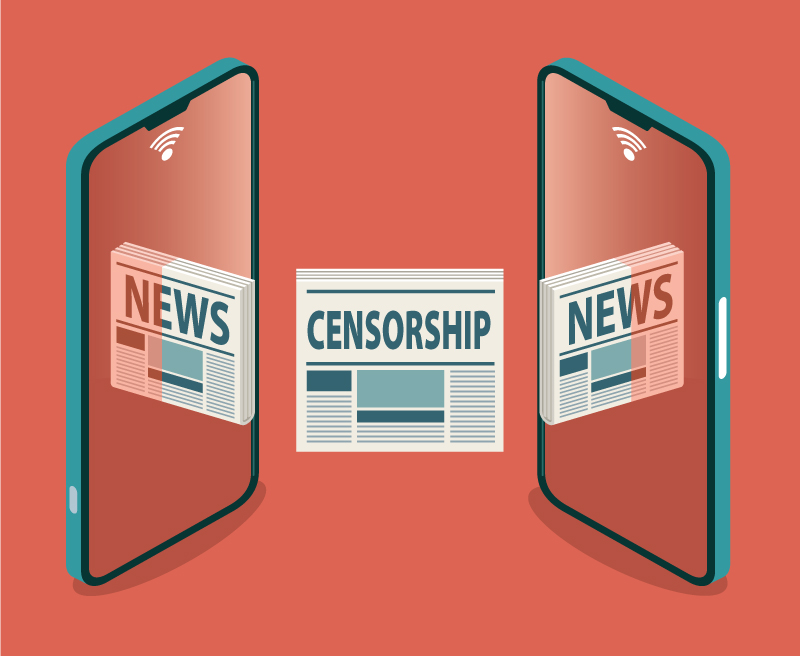 Amanda Gorman Is 'Gutted' by Florida School District's Decision to Restrict Her Poem | CNN
A parent of a student at Bob Graham Education Center, a PreK-8 school in Miami Lakes, FL, objected to Gorman's poem "The Hill We Climb." The complaint erroneously listed Oprah Winfrey as the author/publisher of the poem, according to documents obtained by the Florida Freedom to Read Project. It "is not educational and have (sic) indirectly hate messages," the complaint said, adding that the poem would "cause confusion and indoctrinate students."
Objection to Sexual, LGBTQ Content Propels Spike in Book Challenges | The Washington Post
An analysis of book challenges from across the nation shows the majority were filed by just 11 people.
A Georgia School District's Book Bans May Have Caused a Hostile Environment, Feds Say | NPR
The Department of Education's Office of Civil Rights did not violate Title IX, which prohibits discrimination based on sex, or Title VI, which bars discrimination based on race, color, or national origin. But the Department of Education also said that if a sexually or racially hostile environment was created for students as a result of the process, the district did not do enough to alleviate those concerns.
Dems Introduce Legislation to Prevent Book Bans at Public Libraries and Schools in New Jersey | Planet Princeton
The legislation would prevent the censorship of any book for "partisan or doctrinal reasons" and would require libraries to adopt the ALA's Library Bill of Rights or they would lose state funding.
Central Florida School Libraries to Make Policy Changes for Challenged Books with New Law | WFTV 9
The new state law means districts must take books off the shelf within five days of a challenge. Orange, Brevard, Seminole, and Volusia counties will have to make changes to their policies to accommodate the new law, all of which will need to happen ahead of the bill officially becoming law on July 1.
This Wisconsin Library Remains a Source of Native Truth as Libraries Across the Country Ban Books by Indigenous Authors | Milwaukee Journal Sentinel
The Potawatomi Library opened in 2001 and contains around 4,000 titles by mostly Native authors from all over Turtle Island (the Native term for North America).
Banned Books Exhibit at City Libraries Provide Access to Important Literature | El Paso Matters
Last year, the city of El Paso, TX, in collaboration with the YWCA Paso del Norte Region, installed a banned books section at city library branches. The effort by El Paso Public Library sought to spotlight the stories of historically marginalized people that are often left out of history books and school curriculums.
ACLU Says Proposed Ludlow School Library Policy Is Vague, Form of Censorship |WSHU
The ACLU of Massachusetts is urging school committee members in Ludlow to reject a proposal that would change how library materials are selected and who does the selecting. Elements of the proposed policy raise "numerous legal issues, including free expression, vagueness, and discrimination," the group's attorneys said in a letter to the district.
Could Book Ban Lawsuit Lead to More Legal Action Against Florida School Districts? | WPTV
PEN AmericaPenguin Random House filed suit against the Escambia County School District in the Panhandle for how it removed books from school libraries. The nearly 60-page lawsuit filed against the school district and school board said the book removal process in the Panhandle district violates the 1st and 14th Amendments. Other districts could face similar legal challenges.
Teachers, Librarians Targeted by Angry Parents Over LGBTQ Books Speak Out | ABC News
Educators discuss their experience and the backlash of standing up for books and the communities of kids being under attack.
This Book is Gay and Iowa's Looming School Library Book Ban |KCRG
This Book is Gay is one of the most banned books of 2022, according to the American Library Association. An Iowa City School District committee concluded the book should remain at its junior high. But Iowa's governor is expected to sign SF 496, a bill she proposed as a parental bill of rights, which includes a ban on teaching gender and sexual identity before seventh grade, requiring schools to alert parents if their child wants to use a pronoun different than their birth sex, and requiring schools remove any literature that includes "descriptions or visual depictions of a sex act."