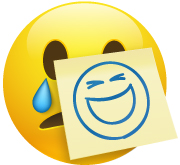 On February 24, 2022, the day Russia launched a full-scale war with Ukraine, Oksana Lushchevska found herself in a strange position. Russian troops had just shot about 90 rockets into her country. And Lushchevska, a Ukrainian children's literature scholar, author, and translator, was in Kyiv getting ready for her webinar "Kooky/Funny Children's Books," which she planned to teach on Zoom that day. Suddenly, there was a blackout in the city. Would anyone even show up, she wondered?
Then the Facebook comments started coming in. "An air defense system has shot down a rocket nearby," one of Lushchevska's colleagues wrote. "We instantly loose [sic] electric power… I am still working and waiting for Oksana Lushchevska's webinar about kooky books to start. I hope the power from generator will last me through the whole webinar."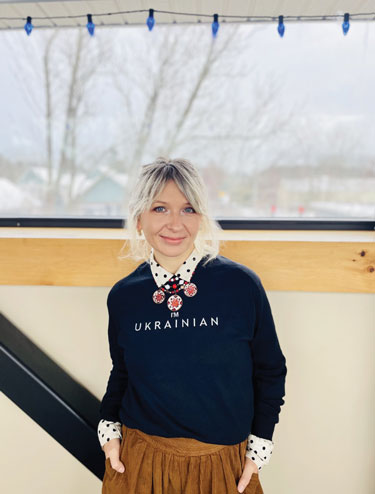 Oksana Lushchevska
Why were people still hoping for this webinar in the midst of war?
"My Ukrainian colleagues were hiding and seeking children's books to soothe their children though [the] horrific unknown," says Lushchevska, also a publishing industry and government consultant in Ukraine.

Also read: "25 Funny Books for Unfunny Times"
"Some colleagues asked for books about peace and war. Some requested the books to strengthen their hope; some searched for the possibility for catharsis. And some really wanted a good book to pass the hardest time with possible—pretend—lightheartedness."
If lightheartedness, as Lushchevska puts it, is something people are seeking in times of war and bombs, surely there are also children living through, or learning to understand, other dire situations, who are looking for these books as well. And for kids not currently experiencing personal difficulties, books that cover serious topics with heart and a healthy dose of humor can build empathy in ways that more serious books sometimes cannot.
I think a lot about humor. In 2016, I was putting together an anthology of some of the most hilarious women of the children's book world. Funny Girl, as the name implies, was intended to present a range of different types of humor. It included folks like Raina Telgemeier, Rita Williams-Garcia, Shannon Hale, and many other quick-witted authors. The initial vision for the book was simple: I, a children's librarian, wanted to create one-stop shopping for folks seeking funny writing for kids by women.
I put the call out to a slew of funny female writers with a single, crystal clear, impossible-to-misunderstand request: Nothing meaningful. No dead dogs and dead dads and dead moms and general deadness. Nothing dark. Nothing tragic.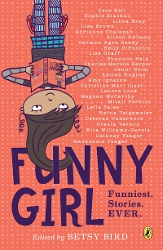 And so, women sent in stories about flushing bras down toilets and babysitting nightmares, and moms who set bathtubs on fire, and I was happy.
And then someone sent me a story about a girl. With a sister. Who has cancer.
Sisters-with-cancer books are not usually shelved in the humor section. But in the years since Funny Girl, I've come to realize that just because the subject of a book is of a serious nature doesn't mean the storytelling has to follow suit. In this case the story just didn't fit the assignment, but it made me rethink my previous assumptions about humorous stories.
If the pandemic taught us anything it's that some child readers yearn for funny books in unfunny times, while others are capable of reading sad and upsetting topics, particularly when those books balance out darkness with humor.
The fact of the matter is that the world of 2023 is a pretty sober place. Even when something comes across as funny, there's often a heaping helping of trauma mixed in that may well suck any possibility of fun right out. But other times, they can coexist quite well.
And 2023 kids are well aware that the world has major problems. Perhaps not all of them know, but whole swaths of them do. And some of those children, the ones attuned to the disastrous and dark aspects of this world, may want to read books that take them away from life's overwhelming problems, while others are drawn to serious topics with a dollop of funny.
Funny Girl was intended to show how laughter can get you through the worst years of your life (or at least mine), i.e., middle school. But that mission was, in retrospect, shortsighted. Children don't just want to read books about funny times yielding funny situations. Sometimes they want the complicated books with complicated subjects that are still, somehow, impossibly, funny.
Humor can often be a far more complex and complicated method of coping with pain than, say, tears. It is easy to declare that it is inappropriate to find humor in horrible things. And this is true in many cases. Yet for people living in today's world, humor in books can offer a balm available in no other way.
Here are serious topics and the books for kids that work hard to find humor in spite of the darkness.
Immigration
Picture books about immigration from countries in Europe or Asia are not uncommon on library shelves, but titles that describe the experience with a touch of lightness are more rare. Author/illustrator Zahra Marwan tells the story of her family's move from Kuwait to New Mexico in the marvelous picture book biography Where Butterflies Fill the Sky: A Story of Immigration, Family, and Finding Home (Bloomsbury, 2022; PreS–Gr 3).
The humor here often focuses on the family and its extended members, as well as touching on the characters themselves. For example, Marwan likes to depict her aunts flinging her family bodily across the world so that they land safely in New Mexico. The end result is you just simply like these people. And to clarify, when I say there's humor, I'm not saying it's smiley, cheery, everything is hunky dory. Rather, Marwan's light touch makes the experience palatable to young readers.
Cancer
Cancer is unquestionably a serious topic. Here, we find that humor can be employed by an author when personal experience is involved. Eye cancer is not funny…unless you're reading Wink by Rob Harrell (Penguin, 2020; Gr 4–7).
You find out you have an incredibly rare eye cancer. You're a kid. What next? If you're Ross Maloy, you have no friggin' idea. You do know that when you tell your two best friends, one of them ditches you right there and then. And now, thanks to your newly immunocompromised body, you must wear a gigantic cowboy hat in school to keep the sun off your skin (the dream of every middle school student, har har).
You also know that somebody is sending around some seriously messed up, downright nasty cartoons to everyone about the fact that you have cancer. But Ross has other things going for him. He's discovering music and finding out the school bully might have another side to him. And Ross is coming to terms with the fact that if you want to survive something, you do it your way.
Having experienced the same illness as his main character, Harrell expertly taps into the daily experiences and humiliations of the disease (and for the record, cowboy hats do not help with popularity).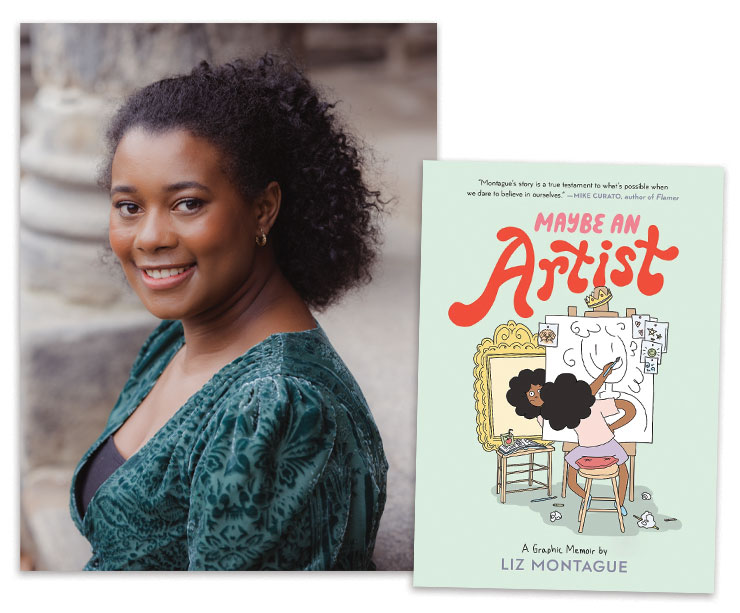 Racism
The books here never suggest that racism is funny. Rather, absurdity and idiocy are funny. For authors, the trick is knowing how to walk that line, ridiculing racism without giving it more power. Few walk it better than Liz Montague.
When Montague was a senior in college, she wrote to the New Yorker, asking why they didn't publish more inclusive comics. The New Yorker wrote back asking if she could recommend any. She responded: Yes, me.
Her initial cartoons in the New Yorker led to a 2022 YA graphic memoir of Montague's youth called Maybe an Artist (Random House Studio, 2022; Gr 7 Up). Focusing on her life from the age of five through college, the book examines how Liz, who is Black, navigated living in her predominantly white New Jersey town, overcame dyslexia through art, and pursued her passion. In a book that's funny and poignant, Montague captures the age-old adolescent questions of "Who am I?" and "What do I want to be?" with pitch-perfect clarity and insight.
If you're not familiar with Muslim American cartoonist Huda Fahmy's adult webcomic series Yes, I'm Hot in This, consider giving it a peek. I was a fan for years before she decided to tell a lightly fictionalized version of her life in high school called Huda F Are You? (Dial, 2021; Gr 7 Up). In recalling her younger life, Fahmy's book deals with anti-Muslim bigotry, among other problems that come with growing up in America.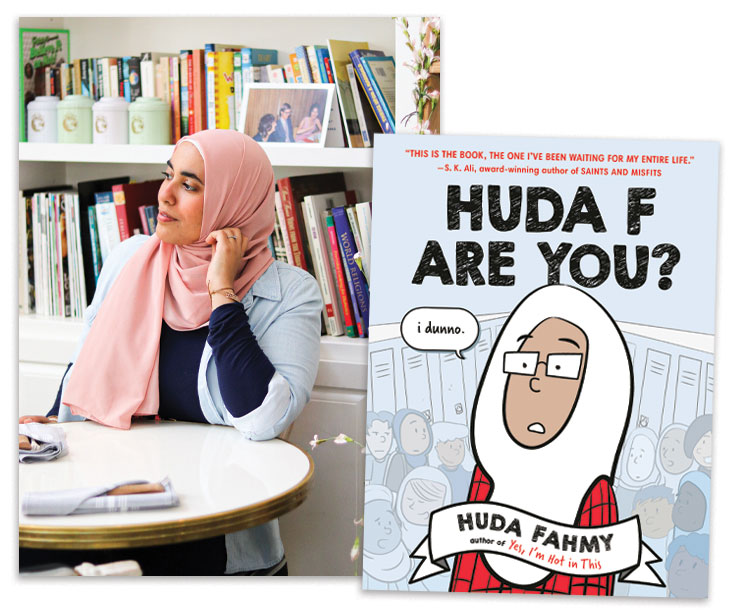 In the book, Huda and her family just moved to Dearborn, MI, a small town with a big Muslim population. But Huda doesn't fit in because when everyone is Muslim, then there's no one Muslim clique like there was in her last town. Huda's not a sporty hijabi or a fashionista hijabi or a gamer hijabi. She's just Huda, and unsure of what that means. She tries on various identities and friends, but nothing feels right, until she realizes she needs to get back to basics.
Skewing younger is the early chapter book series "Planet Omar" (Putnam, Gr 3–6) by Zanib Mian. For readers in second to sixth grade, the "Omar" series is also unafraid to deal with anti-Muslim sentiments, even when they're coming from your own neighbors.
Shenanigans. Omar's sort of prone to them. If he's not accidentally spitting on his brother when trying to rid himself of a nightmare, then he's trying to get away with wearing barbecue-stained clothes to school on the first day or avoiding the attention of Daniel, the mean kid at school. He's just moved with his family to a new house. There are good things: Charlie, a kid at school with a toothy grin, and his mom's cooking (particularly her biryani). But then there's that old lady next door who keeps complaining on her phone about "the Muslims," and Daniel, talking about how the Muslims will all get kicked out of the country. Fortunately, Omar has his family, his friends, and best of all, his sense of humor to turn any situation on its head.
Environmental collapse
If you don't think the inevitable collapse of the human race would be ideal fodder for a funny book, you haven't seen author Stacy McAnulty at work. Save the People!: Halting Human Extinction (Little, Brown, 2022; Gr 6 Up) by McAnulty, illustrated by Nicole Miles, is all about the inherent humor of mass extinction! For kids! What I love about this book is that it takes the fears that so many kids have about our future and uses humor to make the subject matter palatable in a way that other books might not.
What are the different ways extinctions have happened in the past, and what are the possible ways humans could disappear in the future? This is an ideal book for the kind of kid obsessed with how the human race could go belly up. While I wouldn't necessarily hand this title to an anxious kid, it handles its dire material in as enjoyable a way as possible. I had no idea that volcanoes were much more dangerous than asteroids when it comes to the possible destruction of humanity.
Digital illiteracy
The need for books stressing the importance of being media savvy has never been higher. Yet often such titles subscribe to the three Ds: dour, dire, and dull. Killer Underwear Invasion! How to Spot Fake News, Disinformation & Conspiracy Theories (Chronicle, 2022; Gr 3 Up) by Elise Gravel takes a different tack. How do you know what to believe when you read something online? Using the fake news that underwear can kill you, this book breaks down all the different ways to figure out if news is real or not. It should also be required reading in every school and public library in the nation.
We live in unfunny times, but our kids still deserve funny books. Sometimes, it is the least we can do.
---
Betsy Bird blogs at "A Fuse #8 Production."
Emoji art by ijsendoorn and kolotuschenko/Getty Images