When students get books from the school library these days, it looks less like regular checkout and more like holiday package delivery.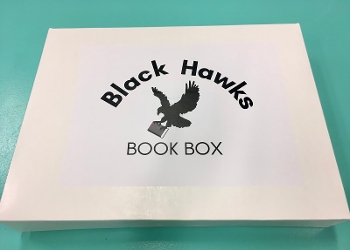 At North Buncombe High School (NBHS) in Weaverville, NC, book checkouts look a little different this year. With students no longer allowed inside the library, librarian Katie Darty and the rest of the library staff got creative. The solution looks less like book checkout and more like a holiday package delivery. Modeled after personalized subscription boxes, books are hand selected for students and placed in bakery boxes wrapped in tissue paper. The boxes are delivered to each class, and students are encouraged to only keep the books that interest them and return the rest.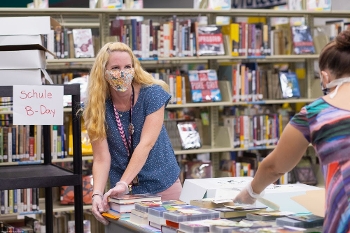 Katie Darty (pictured, left) and library assistant Kira Gaines sort books by student and class period. Students attend school two days a week, either Monday and Tuesday or Thursday and Friday. Remote-only students have the opportunity to pick up their book box on Wednesdays, which is a virtual day for all students. Currently, NBHS is working with just their English department on building book boxes but hopes to offer this service to any classroom teacher that wants to offer personalized book boxes to their in person and virtual classes. Photo courtesy of Benjamin Rickert, Buncombe County Schools Communications Dept.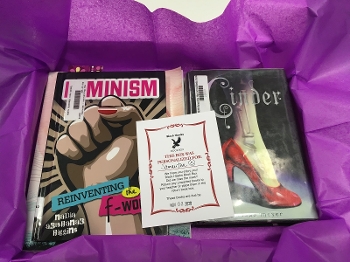 Before receiving their book box, students take a reading interest quiz, created by co-librarian Katie Caughill, which gives library staff insight into the genres and subjects they enjoy reading.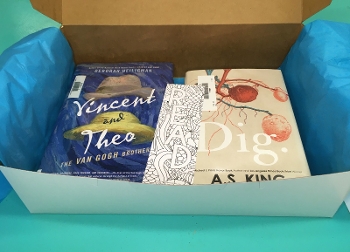 Each box contains three books based on the student's reading interests, along with a hand-selected bookmarks and decorative tissue paper to complete the personalized theme.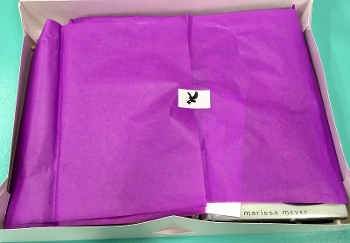 The tissue paper is sealed with a black hawk school mascot sticker and topped with a personalized card with the student's name and book due date.

READ: Library Hacks: Apps and Websites To De-Stress in the Classroom
Katie Darty, a librarian at North Buncombe High School, lives in Asheville, NC, and has written several "Library Hacks" columns for SLJ.