Eighteen exceptional informational works made SLJ's list of the best nonfiction for children and teens published in 2019.
Nonfiction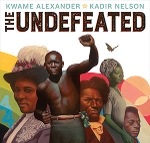 The Undefeated
by Kwame Alexander. illus. by Kadir Nelson. HMH/Versify. ISBN 9781328780966.
Gr 3 Up –Alexander and Nelson celebrate the perseverance and achievements of both current and past figures in black history, known and unknown, while also issuing a call to action for the present and the future. Alexander's poignant poetry and Nelson's evocative illustrations combine perfectly to create an inspiring, outstanding ode to the complexities of the black American experience.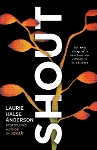 SHOUT
by Laurie Halse Anderson. Viking. ISBN 9780670012107.
Gr 8 Up –Anderson's memoir in free verse addresses her history of trauma and the sexual assault that inspired Speak and also features the fans, contemporaries, and survivors she has met and been impacted by in the last 20 years as an author and advocate. This unflinching work is an engrossing, haunting, and essential read.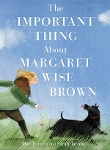 The Important Thing About Margaret Wise Brown
by Mac Barnett. illus. by Sarah Jacoby. HarperCollins/Balzer + Bray. ISBN 9780062393449.
Gr 1-5 –Margaret Wise Brown's life and illustrious literary career are spotlighted in this unique picture book. Barnett and Jacoby experiment with the conventions of form, resulting in a wonderfully weird and lively biography that is worthy of its groundbreaking subject.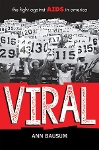 VIRAL: The Fight Against AIDS in America
by Ann Bausum. Viking. ISBN 9780425287200.
Gr 9 Up –Bausum's comprehensive account of the AIDS crisis in America charts the social and medical conditions that led to the terrifyingly fast spread of the disease and relays the reactions from various parts of society. The devastating loss of life is honored, the efforts of activists are recognized, and the inaction of the government is roundly criticized.
A Queer History of the United States for Young People
by Michael Bronski. adapt. by Richie Chavet. Beacon. ISBN 9780807056127.
Gr 7 Up –This young readers adaptation of the author's 2012 title illuminates contributions to American history by a wide variety of queer individuals and groups, from Indigenous tribes who have long embraced two-spirit people to poets, musicians, politicians, and activists. Bronski's writing displays a considerable level of sensitivity. This content-rich work fills a clear curriculum need for a history that has long been ignored.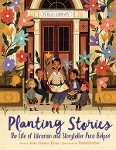 Planting Stories: The Life of Librarian and Storyteller Pura Belpré
by Anika Aldamuy Denise. illus. by Paola Escobar. ­HarperCollins/Harper. ISBN 9780062748683.
K-Gr 3 –Pura Belpré was the first Puerto Rican librarian in New York City. She went on to transform library services through culturally diverse storytelling, published books, and targeted outreach. Denise's inviting text and Escobar's warm illustrations work harmoniously, resulting in a reading experience that is as joyful as Belpré's infectious and altruistic spirit.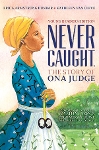 Never Caught, the Story of Ona Judge: George and Martha Washington's Courageous Slave Who Dared To Run Away
by Erica Armstrong Dunbar & Kathleen van Cleeve. S. & S./Aladdin. ISBN 9781534416178.
Gr 5 Up –Ona Judge was born into slavery at Mount Vernon and became Martha Washington's personal attendant. When Judge ran away, the Washingtons attempted to recapture her without success. Vivid and engaging, this book provides an honest account of the harsh realities of life as an enslaved person while critically examining the beliefs and actions of the Washington family and other slaveholders.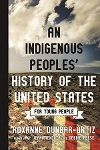 An Indigenous Peoples' History of the United States for Young People
by Roxanne Dunbar-Ortiz. adapt. by Debbie Reese & Jean Mendoza. Beacon. ISBN 9780807049396.
Gr 9 Up –Dunbar-Ortiz offers a much-needed perspective on U.S. history. Her revelatory work shatters misconceptions and false mythologies surrounding Indigenous people without succumbing to the flattening gaze of colonization. Reese and Mendoza's thoughtful adaptation is packed with well-researched material, including primary and secondary sources, source notes, maps, captioned photos, paintings, and actionable sidebars with thought-provoking discussion questions and further reading suggestions.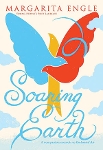 Soaring Earth: A Companion Memoir to Enchanted Air
by Margarita Engle. S. & S./Atheneum. ISBN 9781534429536.
Gr 7 Up –Engle's companion to her 2015 memoir takes place in the tumultuous late 1960s and early 1970s. Sticking to poems that are mostly written in free verse and an occasional sprinkling of haiku and tanka, the Young People's Poet Laureate masterfully captures the political and social unrest that undoubtedly shaped her coming-of-age journey. Her struggles and anxieties are timeless markers of youth and will resonate with teen readers.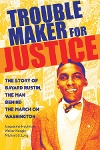 Troublemaker for Justice: The Story of Bayard Rustin, the Man Behind the March on Washington
by Jacqueline Houtman & others. City Lights. ISBN 9780872867659.
Gr 7 Up –When people think of the civil rights movement, Martin Luther King Jr., Rosa Parks, and Malcolm X may come to mind, but the contributions of LGBTQ activist Bayard Rustin, marginalized for his sexuality, have gone unsung. While King became the face of the March on Washington, Rustin was the man behind the scenes. This excellent biography brings Rustin out of King's shadow and firmly into the foreground, chronicling how his upbringing and Quaker roots acted as a catalyst for his lifetime commitment to nonviolent activism and equal treatment for all.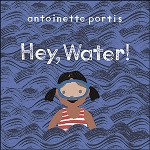 Hey, Water!
by Antoinette Portis. illus. by author. Holiday House/Neal Porter Bks. ISBN 9780823441556
PreS-Gr 2 –This ode to the necessity of water is a perfect read-aloud for budding scientists. The young protagonist celebrates the multiple ways that water touches life on Earth (flowing from a faucet, the ocean, rain, and snow). The gorgeous combination of words and illustrations honors and illuminates the importance of the water cycle.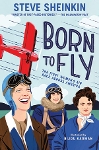 Born To Fly: The First Women's Air Race Across America
by Steve Sheinkin. illus. by Bijou Karman. Roaring Brook. ISBN 9781626721302.
Gr 5-8 –Using a collected biographical approach, Sheinkin describes how a trailblazing group of women aviators, including Amelia Earhart, Marvel Crosson, and Ruth Elder, came together to compete in the 1929 Air Derby. The courage and determination of these women shine through in Sheinkin's compelling account of the dangerous and controversial event.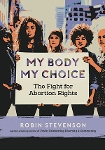 My Body My Choice: The Fight for Abortion Rights
by Robin Stevenson. Orca. ISBN 9781459817128.
Gr 7 Up –Stevenson's unflinching guide successfully ­destigmatizes abortion. The history of reproductive health care and the fight for abortion rights in North America and across the globe are covered. Stevenson doesn't whitewash the history of this social issue and explains how systemic racism, sexism, and patriarchal attitudes have dramatically influenced the discourse. Readers will appreciate the eclectic selection of supporting materials, including colorful illustrations, photographs, and comics, paired with accessible research.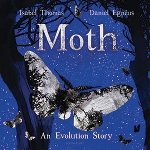 Moth: An Evolution Story
by Isabel Thomas. illus. by Daniel Egnéus. Bloomsbury. ISBN 9781547600205.
PreS-Gr 1 –The peppered moth has two variations: dark and light with speckled marks. Thomas explains how the effects of pollution during the Industrial Revolution led to physical changes in the peppered moth population and describes later efforts to improve air quality. The poetic text and enchanting illustrations expertly portray the concept of evolution and will spark further reading and study.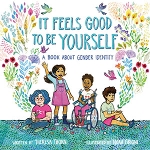 It Feels Good To Be Yourself: A Book About Gender Identity
by Theresa Thorn. illus. by Noah Grigni. Holt. ISBN 9781250302953.
K-Gr 2 –Thorn clearly defines cisgender, transgender, and nonbinary by introducing a cast of diverse characters and naming their gender identities. This is a valuable resource, complete with accessible language and vibrant art, which will be effective for facilitating discussions with a very young audience.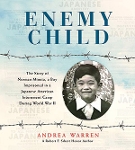 Enemy Child: The Story of Norman Mineta, a Boy Imprisoned in a Japanese American Internment Camp During World War II
by Andrea Warren. Holiday House/Margaret Ferguson Bks. ISBN 9780823441518.
Gr 5-8 –When he was nine years old, Congressman Norman Mineta was imprisoned with his family at the Heart Mountain internment camp in Wyoming during World War II. Warren's resource-rich biography successfully shows how the political and cultural climate led to the internment of more than 100,000 Japanese Americans and also paints a detailed and empathetic picture of the bleak realities of life in the camps.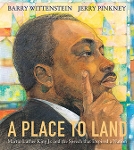 A Place To Land: Martin Luther King Jr. and the Speech That Inspired a Nation
by Barry Wittenstein. illus. by Jerry Pinkney. Holiday House/Neal Porter Bks. ISBN 9780823443314.
Gr 2-5 –Wittenstein focuses on how Martin Luther King Jr.'s "I Have a Dream" speech came to be. The narrative follows King and his associates sharing ideas in a hotel lobby to the hours of mental strain King endured as he tried to put those ideas into words. The compelling text and captivating art exemplify the way King's unparalleled oratory skills truly connected people across divisions.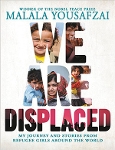 We Are Displaced: My Journey and Stories from Refugee Girls Around the World
by Malala Yousafzai with Liz Welch. Little, Brown. ISBN 9780316523646.
Gr 7 Up –Nobel Peace Prize winner Yousafzai shares her experiences with forced relocation. The heartbreaking stories of the girls she's met around the world emphasize the mental, emotional, and physical challenges of leaving behind one's community and loved ones. These powerful narratives highlight the importance of kindness and compassion.