Censorship continues to dominate news and reader attention on SLJ.com.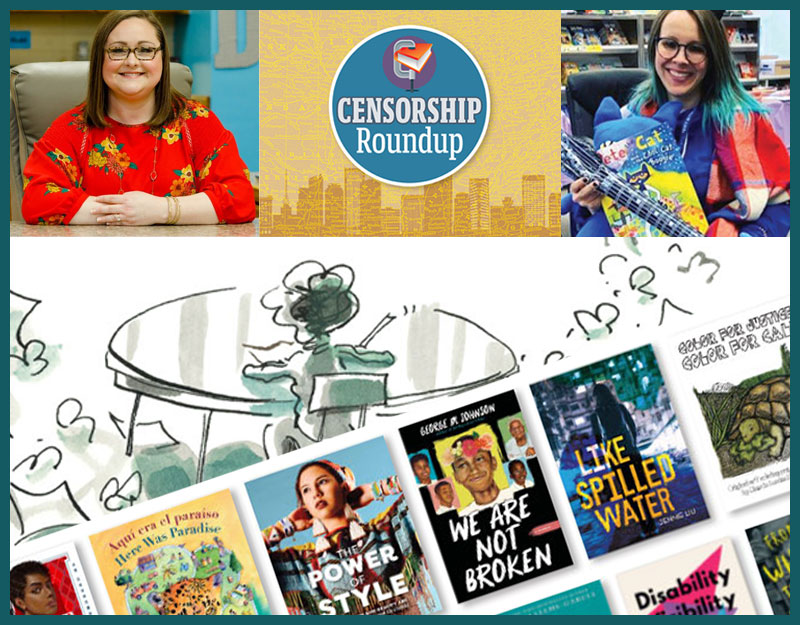 Censorship continues to dominate news and reader attention on SLJ.com.
The most viewed posts this week are:
School Librarian of the Year Amanda Jones Fights Back Against Online Attacks
By Kara Yorio
The Louisiana librarian is taking her harassers to court.
Another School Librarian Lost: Chicago Public Schools' Leslie Westerberg Shares Her Story
By Kara Yorio
Westerberg doesn't know if her advocacy for educators and school libraries factored into her dismissal, but the end result is the same: more Chicago kids will not have a certified school librarian.
When "Perfect" Is a Pitfall: Recognizing perfectionism in students, and books to help
By Gail Cornwall
While educators may attend to those who are struggling at school, high performers may need a different kind of support—to know that imperfect is OK.
Warning Labels Added to Books in Florida; Titles Removed in Oklahoma and Utah | Censorship Roundup
By Jamie Gregory and Kara Yorio
Collier County, FL, has added a "parent advisory" notice to more than 100 books in school libraries, and more LGBTQIA+ titles are being removed from districts across the country in the latest Censorship Roundup.
13 Hard-Hitting Nonfiction, Immersive Poetry, and Magnetic Thrillers for Teens | We Are Kid Lit Collective
By SLJ staff
Among We Are Kid Lit Collective's 2022 Summer Reading selections, this YA booklist features a range of authors, formats, and subjects.