From January, it was evident that 2021 was going to be a great year for young adult titles—and the rest of the year didn't ease on the quality of YA literature.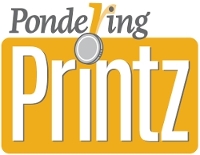 I've really been struggling to whittle possible Printz contenders to a shortlist of books! January, typically a quiet month for releases, was anything but that—can you believe that Chlorine Sky, Last Night at the Telegraph Club, Concrete Rose, and The Life I'm In all came out in the same January? And the rest of the year didn't ease on the quality of young adult literature.
January also gave us Angel of Greenwood. I think Randi Pink has been denied award recognition for quite a while now. Is it possible that Angel of Greenwood will bring her the honor? I really think so. In this piece of historical fiction, Pink writes of how Black people lived and loved in the Greenwood District of Tulsa, OK, in 1921. This all-Black community found that "rest with unrest. It is impossible." Setting is deftly incorporated into the plot as when Angel's father admonishes her, "I pray for you truth. I long for you the peace of sitting on a porch swing beside a man who loves you more than life itself. But, I sense trouble on those winds. We've been dodging it for a time just like the swift in the soapberry. It's coming, dear child. I'd swear it is." And, oh, did it come! The love, the man, and the trouble all came.
A couple months later, in March, Safia Elhillo's novel in verse Home Is Not a Country, was released. Elhillo's poetic storytelling maintains a steady pace as she crafts character, plot, and setting. Nima, who is all elbows with a name that means grace, is so lonely that she longs for a past in a country she doesn't even know. Nima's life abruptly shifts because of her friend, Haitham. Here we have a young girl defined by someone else; a girl with a vital story to tell and a strong voice to tell it, yet she has no idea. It takes so much skill for a writer to style a story that shines a light under a bushel.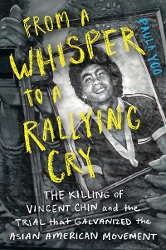 There have been no narrative nonfiction winners on the Printz list. If April's From a Whisper to a Rallying Cry: The Killing of Vincent Chin and the Trial that Galvanized the Asian American Movement by Paula Yoo doesn't break that chain, nothing will. Yet, I think the thing that makes this such an outstanding book is the same thing that damns it. Yoo's writing weaves evidence into a narrative that lets the reader come to their own conclusions. This is something that many just don't appreciate in the post-truth era dominated by innuendo and inflammatory language. Yoo took time with the evidence she collected as well as with the stories of those involved in the case so that she could accurately inform young people of the reasons for and consequences of the murder of Chin in 1982. Her handling of the different perspectives leaves room for understanding and compassion and sets a high bar for the delivery of information.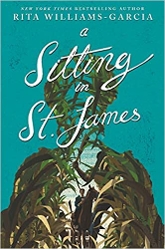 Another strong contender, A Sitting in St. James by Rita Williams-Garcia, was published in May. I can't tell you how much I appreciate Williams-Garcia's work to give us this regional account of enslavement. The impact on French imperialism created a lifestyle in Louisiana unlike any other in the United States and it compelled Williams-Garcia to tell such an ugly story with style and elegance. I am just overwhelmed with the way she stripped her main character, Thisbe, of any sense of agency, providing her identity only in relation to the Guilbert family and then, leaving her to be saved by a traveling French artist. It doesn't even feel as if this is her story, yet it is. Another light under a barrel. Recognition of that fact is what makes the title YA. It's the back cover that alerts us to Thisbe's significance in the book. Williams-Garcia adroitly writes marginalization, class, race, and power.
What a year! I'm looking forward to seeing the committee's selections.