Video games provide a memorable way to present storytelling to students, offering visual and tactile experiences that leave them eager to explore related books and activities.
This year's Collaborative Summer Library Program theme, "A Universe of Stories" makes me think about the many forms storytelling takes in games. Video games can provide a memorable way to present stories to students, offering visual and tactile experiences that leave them eager to explore related book lists and activities over the summer months. Below are three titles, which range from a wordless narrative (Abzû), to one that is split evenly between a visual novel and a competitive sports game (Pyre), and, lastly, an LGBTQ+ story told through the objects players find in an empty house (Gone Home).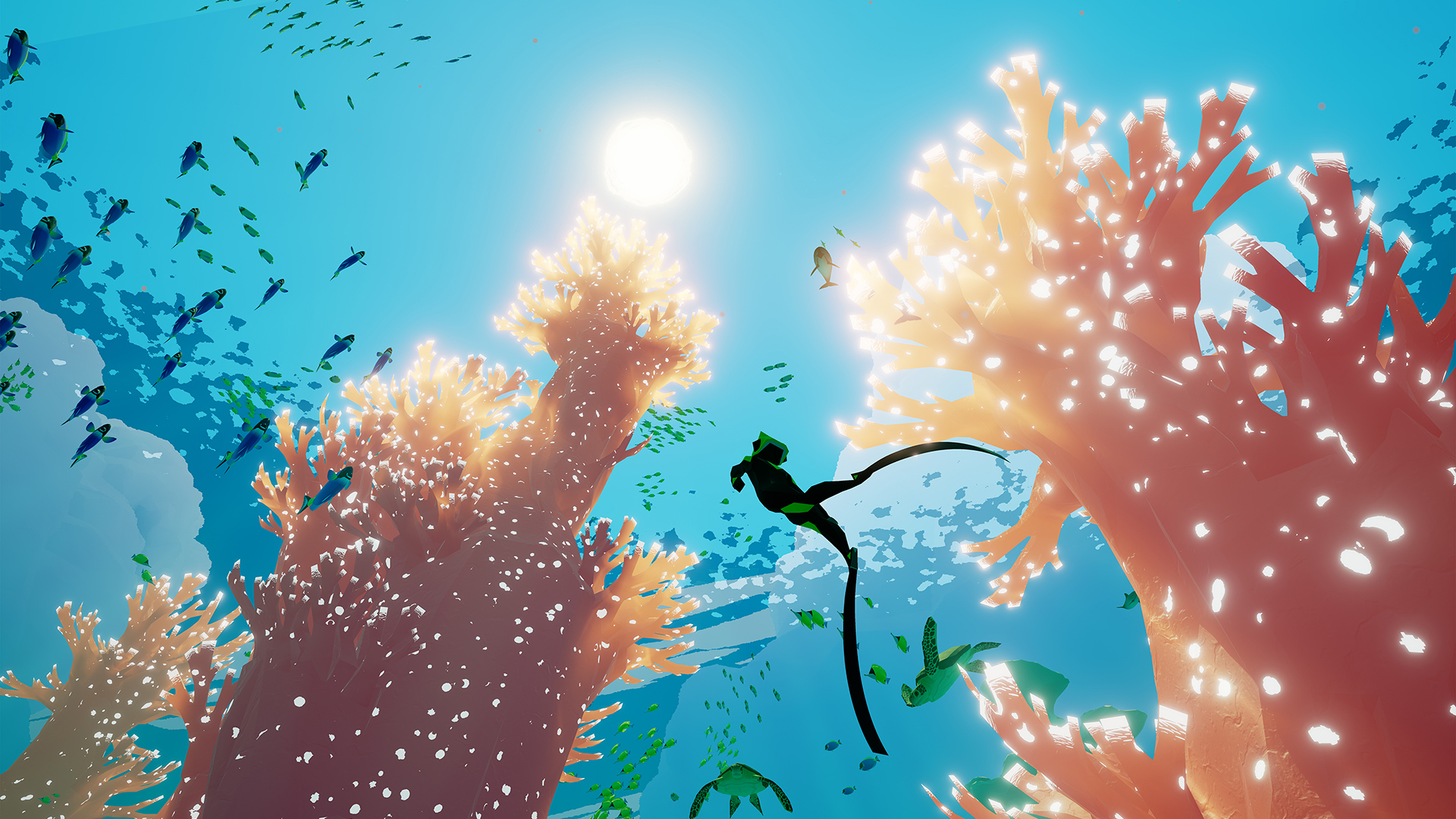 Abzû ($19.99; PreS Up) is an underwater adventure game. Players swim through a brilliantly hued ocean, interact with digital aquatic creatures, and solve simple puzzles. It was originally released by Giant Squid in 2016, but recently ported to the Nintendo Switch in November 2018.
The narrative is depicted in murals throughout the game and left somewhat ambiguous. Giant, pyramid-shaped machines descended upon this aquatic world to harvest a valuable, blue substance, which resulted in the destruction of a fictional, ancient civilization. Players control a silent, mysterious protagonist who appears to be striving to restore balance to the ocean and its ecological systems.
Its quiet, meditative odyssey may bring to mind the games of Jenova Chen and thatgamecompany, such as Journey (2012) and Flower (2009). Matt Nava worked there as an art director before founding his own company and creating Abzû, (Giant Squid's debut title), which incorporates his love of underwater exploration and scuba diving.
One of the most striking mechanics (and relevant to using the game in an educational setting) is the presence of meditation spots marked by statues. Pushing a button to rest in one allows players to quickly zoom between one school of fish and another; after a moment, subtitles appear on the screen naming the fish's species.
While this is a stylized version of life under the sea, the game manages to capture a feeling of wonder and scale as thousands of fish wriggle by. Equally unique is the game's modelling of food chains, in which players can witness simulations of predator fish in action.
The narrative becomes less about deciphering the exact details of what happened and more about the journey captured in these joyful and sometimes surprising moments of discovery. VERDICT Abzû is a subtle, beautiful game which could be used to explore nonverbal storytelling, visual art, and marine biology.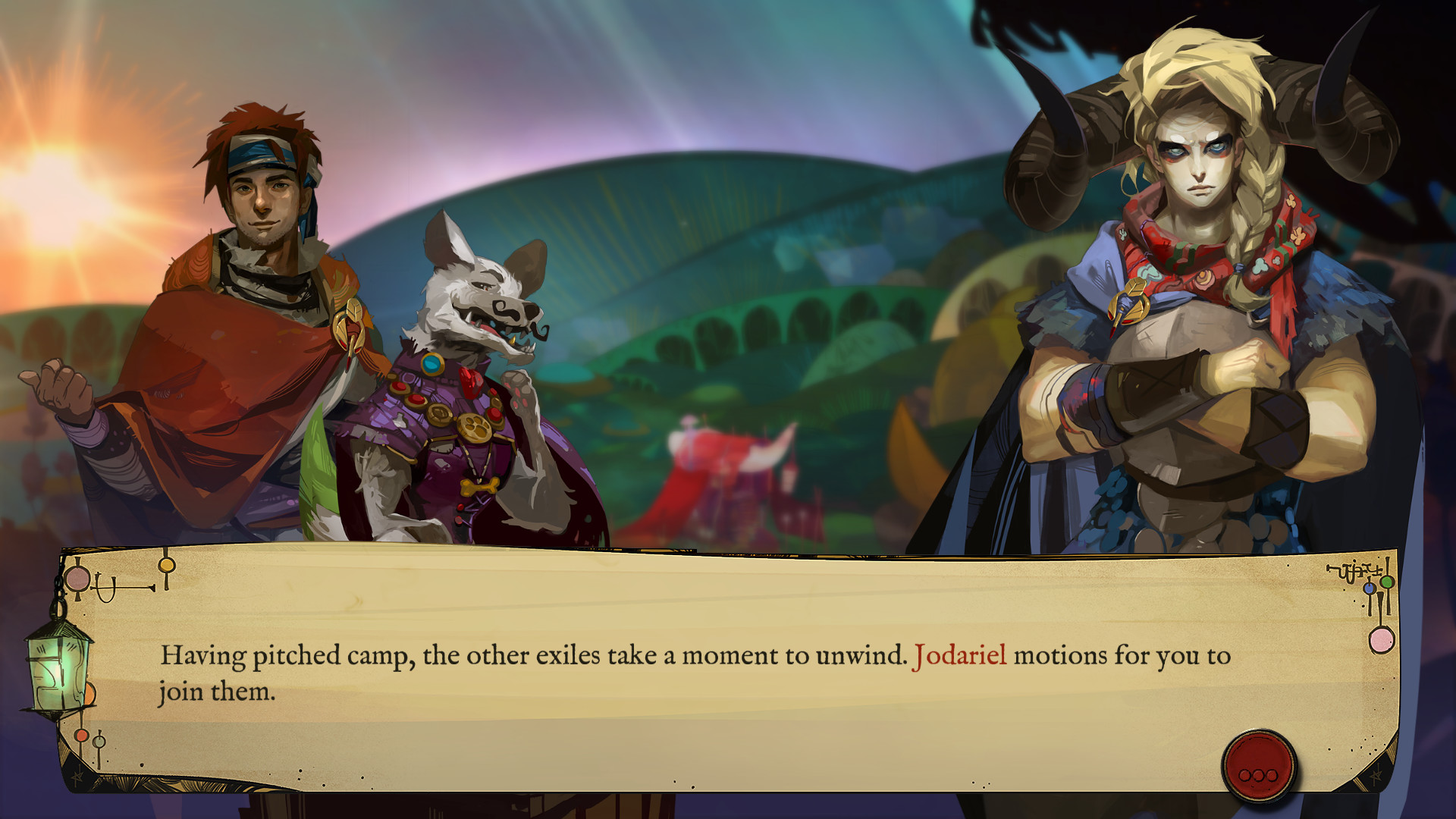 Pyre ($19.99; Gr 6 Up) is character-driven visual novel with role-playing elements by Supergiant Games, the studio behind the critically-acclaimed Transistor (2014) and Bastion (2011). Both of their previous titles were celebrated for their strong writing and world-building, and Pyre continues this trend.
This interactive story teems with fantastical locations such as the lava-scarred Black Basin, desolate swamps of Flagging Hands, and expansive, island-dotted Sea of Solis. It also introduces players to endearing, unforgettable characters such as the bog-dwelling sorceress Bertrude, the dog-like trickster Rukey Greentail, and the brave, but tiny Wyrm knight Sir Gilman.
The game revels in names, language, and books. At the beginning of the story, players assume the role of a Reader and quickly learn that the act of reading is forbidden in this world, making players feel that their literacy skills are a rare and precious addition to the party. Further reinforcing this role-play is the way in which the game utilizes the specialized language of fantasy novels, but also provides a definition when players hover over a highlighted word.
Play alternates between funny—and sometimes heartfelt—dialogues with characters, and sports-like action sequences. In the latter, players attempt to transport an orb (ball) from one end of the screen to the other, scoring points by shooting or dunking it into the opponent's pyre (goal) during a rite (game). The result is something like basketball or the classic 1993 arcade game NBA Jam.
What makes these two distinct parts of the game work is the overarching narrative: each of the characters is an exile, banished to the Downside for a crime they committed. Choosing certain dialogue options slowly reveals more of each character's story through the course of the journey, and playing well in the action sequences brings them ever closer to redemption.
However, at key moments in the game, players choose which character to liberate and send back to resume their lives before exile, causing them to disappear from the narrative (until the epilogue). To give an analogy, imagine reading a fantasy novel and then suddenly having a beloved protagonist go missing from the remaining chapters.
These decisions can become agonizingly bittersweet; players will feel happy for a character they have grown close to, but will also feel a pang of loss when they realize that character is no longer available for heart-to-heart conversations. Similarly, players who have relied on a certain character's abilities in the action sequences will suddenly be forced to try new strategies. VERDICT Pyre is a rich narrative filled with unforgettable characters, interspersed with exciting action sequences. It would be great for English classes focused on world-building, characterization, or dialogue.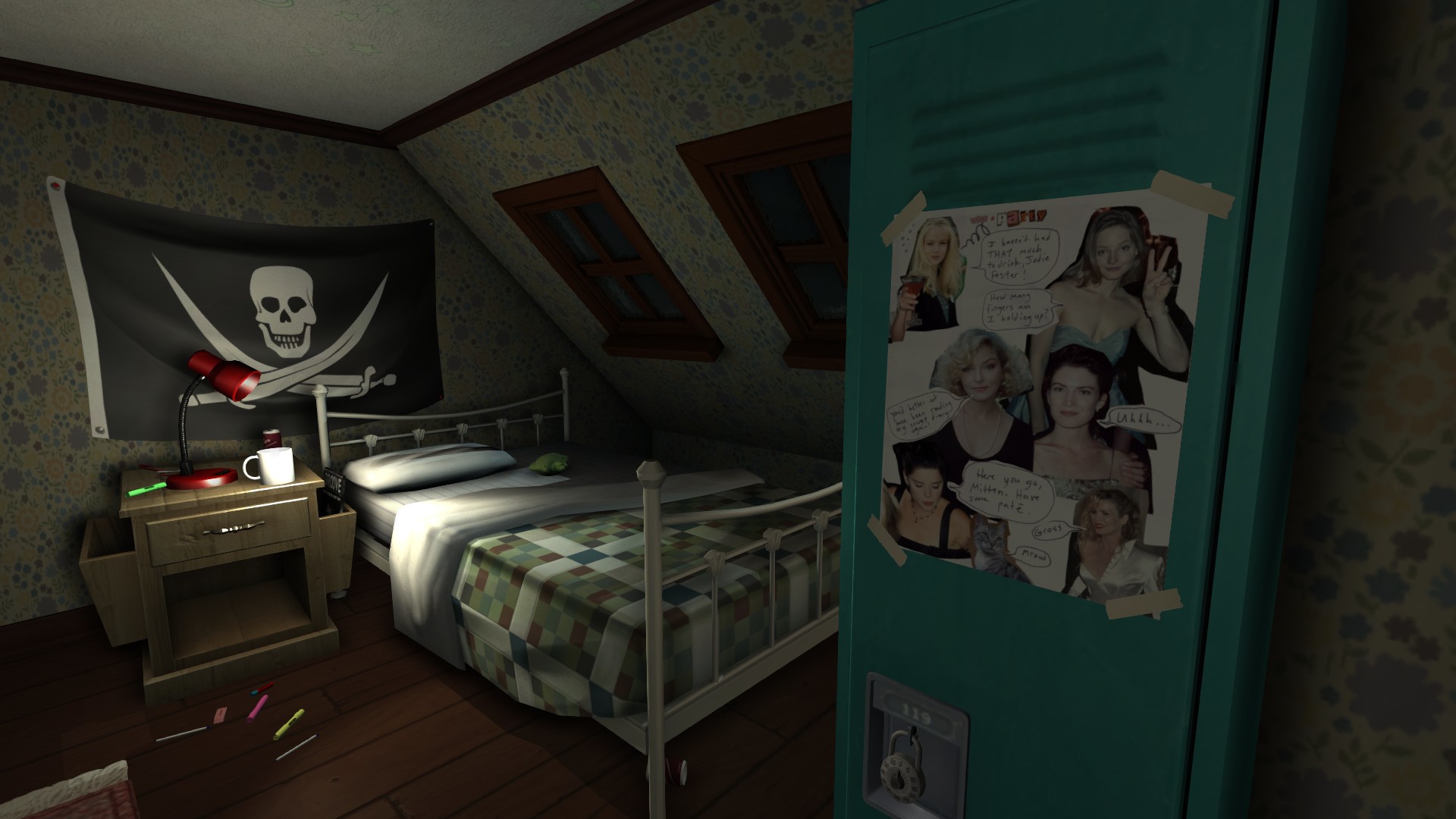 Gone Home (Fullbright Company, $14.99; Gr 9 Up) is a coming-out story told completely through found objects, confessional audio diaries, and cassettes of 1990s Riot Grrl music. It was originally released for macOS and Windows in 2013, but was most recently ported to Nintendo Switch in September 2018 and iOS in December 2018.
Players assume the role of Katie Greenbriar, who returns home from a year abroad to find an empty house and a note on the door from her 18-year-old sister Sam: "I'm sorry I can't be there to see you, but it is impossible. Please, please don't go digging around trying to find out where I am. I don't want anyone to know. We'll see each other again someday. Don't be worried. I love you. -Sam"
From this intriguing start, players must find a way into the house, investigate objects and hidden passageways, and reconnect with Sam through her voiced audio diaries, which describe her emerging identity, sexuality, and first love. Interestingly, audio diaries are not clearly marked, so players are encouraged to pick up books, read handwritten notes, and examine 3-D models of cassette tapes, toothbrushes, soda cans, and family pictures. Each of these objects tells a small story.
Gone Home is notable for its subject matter, but also for the way in which it incorporates and subverts genre. The initial set-up leads players to believe that this may be a mystery game, in which they search for clues. As players progress further, they will come across conventions of the horror genre: lightning, a static television in a darkened room, notes indicating a supernatural phenomenon.
By the end, students will have many more genres to consider: a family of individuals struggling and often failing to connect, and a love story between two teenage girls finding their place in the world. VERDICT Gone Home is significant as an LGBTQ+ love story and a master class in environmental storytelling. It's a perfect title to share with a school's Gender Sexuality Alliance (GSA) or any student interested in genre writing or narrative design.
---
Thomas Knowlton is School Outreach Librarian for MyLibraryNYC at the New York Public Library, and the creator of NYPLarcade @nyplarcade . Follow him @thomasknowlton.