These high school students created a wide-ranging cultural event with visiting college representatives, crafts, poetry, dance, and more.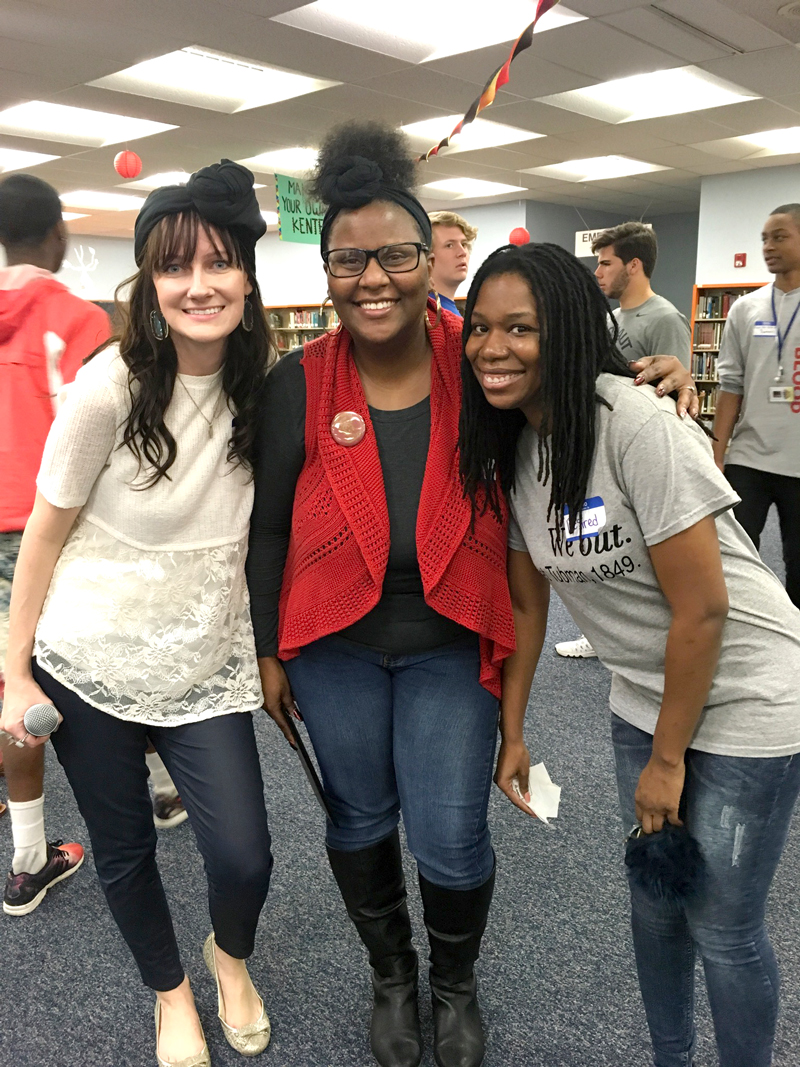 Alisha Wilson (left) with fellow festival organizers.
Photos courtesy of Alisha Wilson
A high priority when I began running the library at Booker T. Washington High School in Pensacola, FL, was to make it a place where students would engage in meaningful learning. Our school, where 40 percent of the students are African American, had created promotions for Black History Month before—but not much to promote student involvement. So I offered to host a cultural celebration in our library. "Phenomenal Friday," the name coined from Maya Angelou's poem "Phenomenal Woman," brought together students, teachers, and community members for a festive learning event.
Student volunteers ran each station and educated participants. We used simple materials and only needed a little money for decorations. The three main components were activities, community involvement, and performances.
Activities
Collaging like Romare Bearden
In collaboration with our art department, students made collages inspired by Romare Bearden, the African American artist and collagist. Art students prepared a board to generate ideas and for students to add their own creations. A slide show displayed information about the artist. We provided old magazines, paper, glue, and scissors for students to create collages.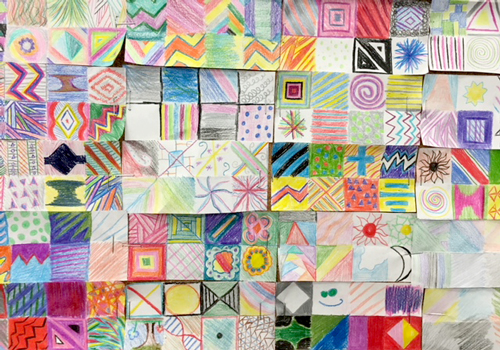 Designing A Kente Cloth
Art students also helped with a kente making station. Kente cloth patterns originated in Ghana, and different pattern combinations convey various meanings. We displayed information about how colors and patterns together create meaning in the cloth. Black represents Africa; red, the blood of forefathers; yellow stands for gold; and green, the forest. The geometric patterns relate to the beliefs and history of the Ashanti people. After studying this information, students designed and colored strips of pre-cut paper and added to the communal board.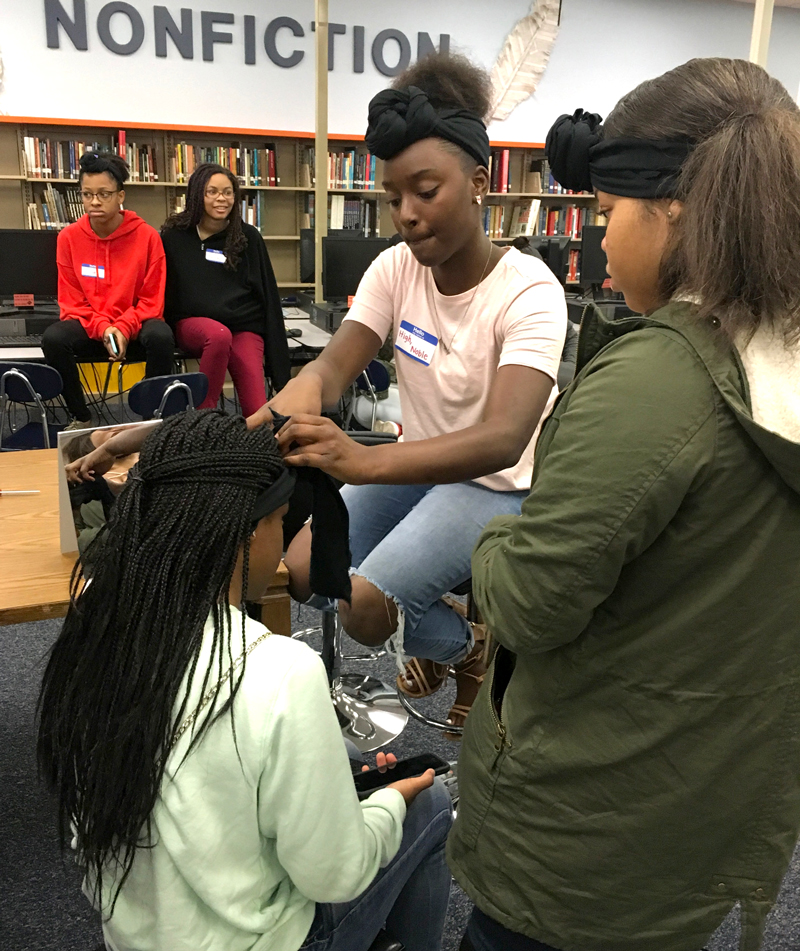 The head-wrapping station.
Head Wrapping
Head wrapping has historically been a part of African dress. What began as a way to protect the head from the scorching sun has emerged as a cultural symbol throughout the African diaspora, including the United States. Using donated T-shirts for material, students ran a popular head wrapping station. Volunteers educated other students about the evolving symbolism of headscarves while helping wrap the finished cloths around students' heads. I also suggest using discounted fabric rolls from a craft store instead of T-shirts.

Soul Train Scramble
Soul Train Scramble was widely enjoyed at our event. We simply used magnetic letters on our metal shelves. Just like the classic TV game show, after being given a clue, students would have one minute to unscramble the letters to identify the name of a famous African American person or song by an African American musician or group.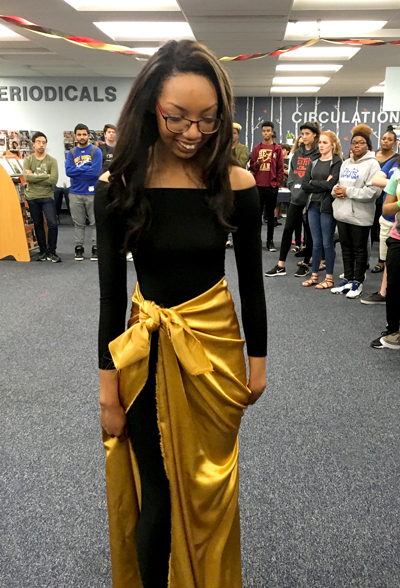 A student prepares a dance to accompany a reading of Angelou's "Phenomenal Woman."
Community Guests
We invited historically black colleges and universities to set up informational booths, plus representatives from local university sororities and fraternities and people from local leadership programs for black youth. Students saw exciting possibilities beyond high school and formed strong connections.

Performances
We recruited performers from the community, local universities, teachers, and students. An English professor dazzled with readings of Angelou's "Phenomenal Woman" while a student performed an interpretive dance. Band students played jazz. Local fraternities and a school performance club did step performances, which involve creating sounds and rhythms using chants, stomps, and claps, and are a vibrant part of many African American communities. They offered lessons as well.
---
Alisha Wilson is SLJ's 2017 Maker Hero.