The National Coalition Against Censorship creates a Book Challenge Crisis Hotline and Youth Censorship Database and Map in response to the rising censorship attempts across the county; We Need Diverse Books offers new educator grants; Cook Prize nominees announced; and more news.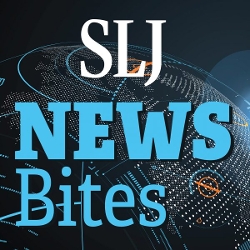 The National Coalition Against Censorship has launched a Book Challenge Crisis Hotline and a Youth Censorship Database and Map in response to the rising censorship attempts across the county; We Need Diverse Books offers new educator grants; the Cook Prize nominees were announced; and more in this edition of News Bites.
---
NCAC Launches Censorship Crisis Hotline and Database
In response to the rising number of book challenges and attempted book bans in K-12 libraries and classrooms, the National Coalition Against Censorship (NCAC) has launched a Book Challenge Crisis Hotline and a Youth Censorship Database and Map.

The hotline allows educators to report an incident to an NCAC staff member, ask questions, and get the answers needed to help defend the right to read. The virtual meetings are confidential, and no information is shared without permission.
In addition to the hotline, the NCAC has launched a searchable database and map intended to create a better understanding of the attempts to censor intellectual freedom and access in K-12 schools and libraries. The information can be filtered by the type of censorship—be it a book challenge, attempt to remove artwork or a display, or hinder the freedom of expression in appearance, at an event, in a yearbook, or on social meeting—as well as the year, age level of those impacted, and who filed the complaint.
To report attempted censorship without using the hotline, educators can fill out a form online.
---
We Need Diverse Books introduces Educators Making a Difference Grants
We Need Diverse Books (WNDB) learned of an eighth-grade teacher in Charles City, IA, who was placed on administrative leave after sharing a short story from the WNDB Fresh Ink anthology. The story, "Catch, Pull, Drive," by Schuyler Bailar, features a transgender teen swimmer and was challenged due to "strong language." The teacher, Alecia Feckers, has since resigned from her position.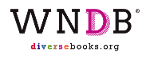 In support of teachers like Feckers, WNDB established the Educators Making a Difference Grants for educators who believe in the importance of incorporating diverse books by diverse authors into their schools, libraries, and educational organizations. These grants of up to $2,000 per recipient can be used toward buying diverse titles, hosting diversity-focused student or community events, or any other project that supports diverse literature according to the WNDB announcement.
Applicants must be an US-based K-12 educator, employed in a student-facing role at least part-time where they work with students and have a long-term position at their school, library, or organization. For more information or to apply, go to diversebooks.org/programs/educators-making-a-difference-grants.
---
Cook Prize nominees announced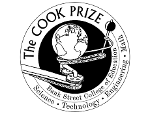 The four nominees for this year's Cook Prize for the best STEM picture book of the are:
Butterfly for a King by Susan Roth and Cindy Trumbore; illustrated by Susan L. Roth (Lee & Low Books)
Cougar Crossing: How Hollywood's Celebrity Cougar Helped Build a Bridge for City Wildlife by Meeg Pincus; illustrated by Alexander Vidal (Beach Lane Books)
The Great Stink: How Joseph Bazalgette Solved London's Poop Pollution Problem by Colleen Paeff; illustrated by Nancy Carpenter (Margaret K. McElderry/S & S)
Nano: The Spectacular Science of the Very (Very) Small by Dr. Jess Wade, illustrated by Melissa Castrillón (Candlewick)
In March and April, third and fourth grade students from around the world will choose the winner, which will be announced in late April.
Schools interested in having their students participate may still register. Participating schools can follow each other on Twitter using #cookprizeschool.
---
The Crossover gets its cast
Daveed Diggs will narrate the Disney+ series based on Kwame Alexander's The Crossover.
Based on Alexander's Newbery-winning novel-in-verse that introduces teen brothers and basketball phenoms Josh and Jordan Bell.
The rest of the cast includes Jalyn Hall, Amir O'Neil, Derek Luke, Sabrina Revelle, Skyla I'Lece, Deja Monique Cruz, and Trevor Raine Bush.
---
REFORMA members endure racist, sexist attacks during annual meeting
In January, the annual REFORMA National General Membership zoom meeting was interrupted by individuals using racial slurs and hate speech against women. "REFORMA National strongly condemns these types of attacks against our BIPOC community," the organization said in a statement. "We deserve a space where we can thrive and connect with each other without having to worry about these horrible attacks. We will not allow these attacks to intimidate us and we will continue our long standing practice of providing a platform for our members to connect and engage with each other. For the members who were in attendance, we are sorry you had to endure that traumatic experience. Please know that we will continue to put measures in place to avoid future disruptions. We stand together and strong."
---
Jane Addams Children's Book Awards winners
The Jane Addams Peace Association announced the recipients of the 2022 Jane Addams Children's Book Awards. The award recognizes children's books "of literary and aesthetic excellence that effectively engage children in thinking about peace, social justice, global community, and equity for all people."
The winner in the Books for Younger Children category is Shirley Chisholm Dared: The Story of the First Black Woman in Congress by Alicia D. Williams, illustrated by April Harrison.
The winner in Books for Older Children is How to Find What You're Not Looking For by Veera Hiranandani.
Two Honor Books were named in Books for Younger Children:
Runaway: The Daring Escape of Ona Judge by Ray Anthony Shepard, illustrated by Keith Mallett
Unspeakable: The Tulsa Race Massacre by Carole Boston Weatherford, illustrated by Floyd Cooper
The Books for Older Children Honor Books were: Strong as Fire, Fierce as Flame by Supriya Kelkar and Rez Dogs by Joseph Bruchac.
Winner and honor book seals are available from the Jane Addams Peace Association by emailing info@janeaddamspeace.org.