UK school librarian and author Lucas Maxwell describes why running Dungeons & Dragons clubs has positively impacted his life and his students'.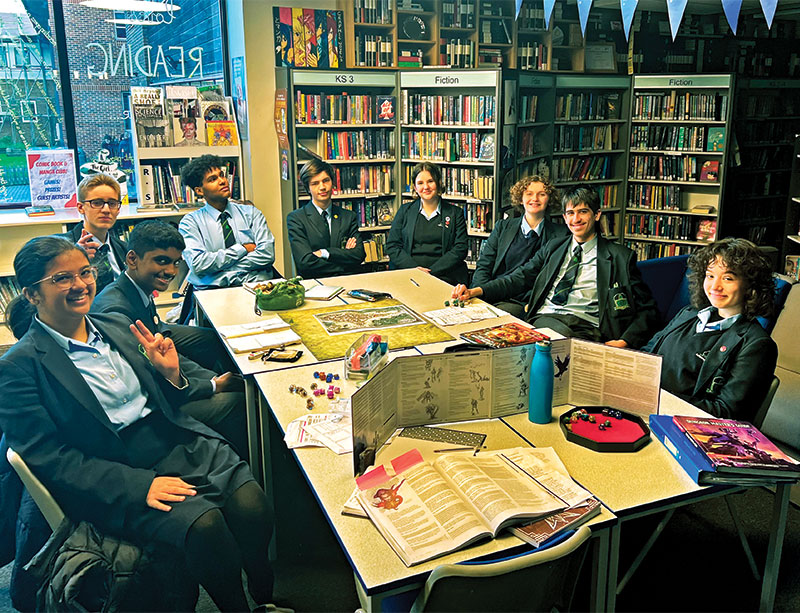 Maxwell's students play D&D at the school library. Below: Lucas Maxwell.
Photos courtesy of Lucas Maxwell
I run Dungeons & Dragons groups in my school library and with adults in my free time. As an autistic Dungeon Master (DM), I can say that the game has positively impacted many areas of my life. I'll highlight four below.
Social situations: I wasn't diagnosed with autism until I was an adult. As a kid, I thought there must be a button somewhere on me that I could press to make me normal.
I just couldn't find it.
I find many social settings completely overwhelming. I will often shut down because I see other people who have what I don't—a magical ability to communicate intuitively and with ease. I cannot do small talk; I don't like to look people in the eye. This leads to difficult situations, especially with adults who are unaware. It causes anxiety to the point where I have stomach pains, have my voice sound like a giant frog's, and feel drained. There's a flip side: I've always enjoyed being on my own. On the rare occasion when a kid would show up at my childhood home wanting to play, I'd usually tell my parents to say I wasn't home. Often, I want to socialize with others, but cannot; other times I almost feel pride in rejecting social invitations.
Playing D&D, I feel none of this. With D&D everyone is there for the same reason. Therefore, you already have something to talk about. I've never met the adults I play with, yet I call them friends. This may sound like a pity party, but it's not: They are really the only friends I have, and I'm fine with that. Not only is it a positive social situation; it helps create bonds that carry a lot of weight. For me, the game is about creating memories with people you like, and it's a very effective tool for that.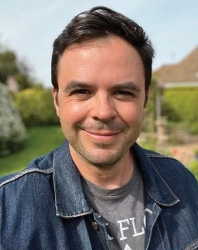 Rules: I can possess very black-and-white thinking. It's challenging to see other people's sides of things. Still, I consider myself empathetic. I am rules-oriented, yet enjoy breaking them. D&D is perfect for this; the system has a strong set of rules meant to be broken every time you play. What's comforting is that there are also rules that cannot be broken. For example, certain spells cast by a wizard have rules that cannot change. I enjoy knowing that there is an endless freedom to the game where anything can happen. For example, I've seen players create a fake portal to hell in the tavern floor to create a distraction so they could steal a fish.
I find many things in life confusing and can get frustrated easily. With D&D, there is a book for that. You can literally refer to the manual of life within the game and work out problems with friends while reading it.
Confidence: I lack self-confidence, though this is not unique to the autistic community. But it can be made worse through gaslighting, confusion, burnout, and a perceived inability to "climb the social ladder." Growing up undiagnosed, all that could make me feel worthless, at times losing job after job, and never having a strong social circle to rely on.
Did D&D solve these issues? Of course not. But it has given me confidence to understand that I have a skill-set I use to create a rewarding, exciting event.
Routine: I crave loosely based routines, and D&D is a fully integrated part of that. I know that every week I will play an amazing game with very cool people. This brings comfort and joy in a world where unexpected events can cause anxiety and confusion. As a DM, you should ideally be creating little scenes of (fun) panic on the part of your players, by putting them in over-the-top situations. I revel in the routine of creating a world that will, I hope, bring joy to people. Because that's the main goal, in my opinion.
Lucas Maxwell is head librarian at head librarian at Glenthorne High School in South London, UK, and author of the forthcoming book Let's Roll: Running a Successful Fantasy Role-Playing Programme in Your School or Public Library.
—Lucas Maxwell