Here are some ideas to bring your Teen Read Week programs up a notch.

Like you, I look at the variety of fall celebrations as a way to build excitement for my high school library.

The Young Adult Library Service Association's (YALSA) Teen Read Week (TRW) is taking place from October 7–13. This year's theme is It's Written in the Stars, and we are encouraging students to think and read outside of the box, and seek out genres they might not typically choose, such as fantasy and science fiction.

We wanted this year's TRW events to be out-of-this-world extraordinary. In the past, we invited local bookstore staff to do lunchtime YA lit talks, hosted a big celebration with our student book club, and organized lunchtime speech and debate presentations. Our monthly poetry slam is celebrated during this week as well.
Here are some ideas we're trying this year to bring our TRW programs up a notch.

Teens' Top 10
Students in our school are going to be actively voting for YALSA's Teens' Top Ten Books of 2018 . We'll have displays, reading contests, and voting via the Top 10 website through October 7, when the winning picks will be revealed. The announcements will be celebrated with a giant fête in the library—modeled after a Hollywood film release party.

Bitmoji Booktalks
Since many of our students have Bitmoji avatars, we're going to try out Bitmoji Booktalks, an idea that I was turned on to by rock-star librarian Brooksie Kramer (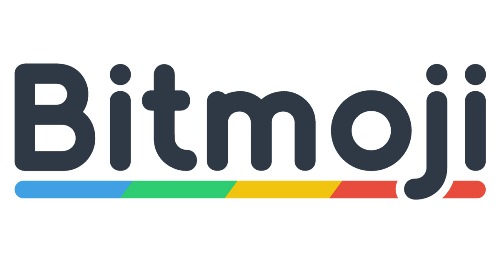 @BrooksieBKramer). Our students will record Flipgrid Booktalks and post them using QR codes with their Bitmoji avatar accompanying the book. These will be posted around the library and throughout the school. The students are encouraged to create their own to add to the fun.
Another fantastic book talk approach is Arapahoe Public Library's model of " Would You Rather." The idea is to present two books side by side and ask questions like "Would you rather take flight on a magical sailing ship or be the only thing that stands between humanity and aliens?" Students choose the book they would rather read, and then librarians can book talk it.

#BookTasting
This might be a stretch for a high school, but during our lunch periods we're setting up checkered tablecloths and table service in the center of the library, with preselected books as the "entrees" during our lunch periods. We'll have about 10 kids participating at each lunch break—using timers to move them quickly from book to book—so that the students can enjoy some #booktasting opportunities (similar to speed-dating).

Book Trailers
We're creating a list of about two dozen books with intriguing online book trailers. We hope this is a good way to promote diverse titles and fascinating genre books. By posting the QR code in various spots, students can use their school-supplied iPads to watch the trailers. Teens can win prizes if they find, watch, and check off titles—similar to our Banned Books Week digital bingo game.

Pop-Up Libraries
We're getting our staff involved, too. We have started placing pop-up libraries that include professional books, as well as compelling fiction, in staff lounges. Often, the titles include a handwritten recommendation from one of our student book club members attached. Each pop-up library is only in place for about four days, so teachers grab titles quickly.

Our goal is to promote and encourage our culture of reading and strengthen the value of literacy and good storytelling. I hope your TRW celebrations are wildly successful, and one of these ideas works in your library world. I'd love to hear what you have planned, too.