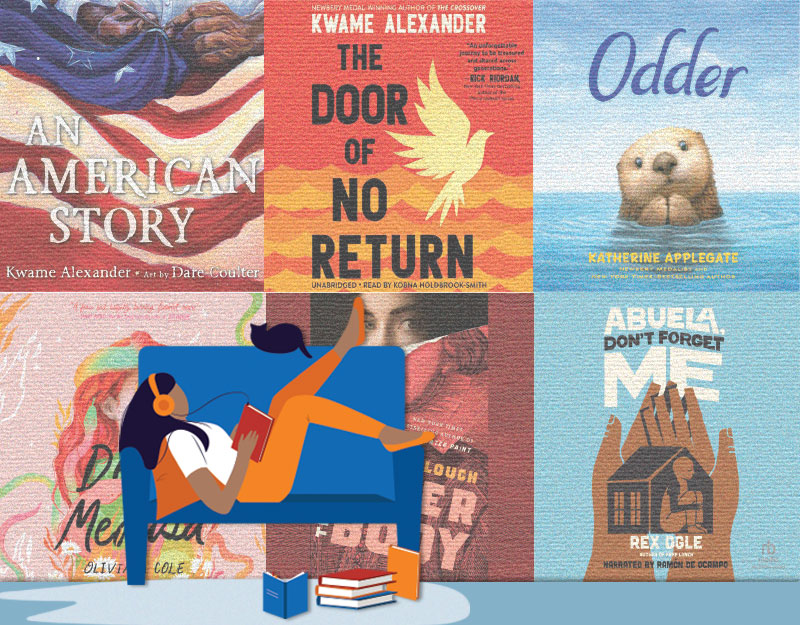 Titles in verse are an especially ­welcoming genre, blending poetry and storytelling to create immersive experiences for any type of narrative, including fiction, history, memoir, and more. The audiobook format presents these works the way poetry is meant to be enjoyed—out loud.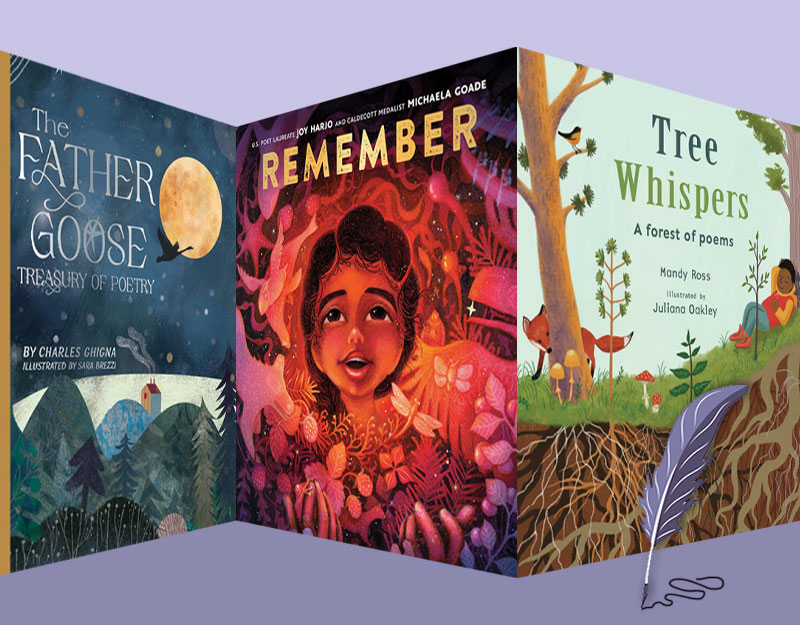 These works of poetry will inspire children to fight climate change, prepare them for a new sibling, teach them to be courageous and compassionate, and make them think as well as laugh.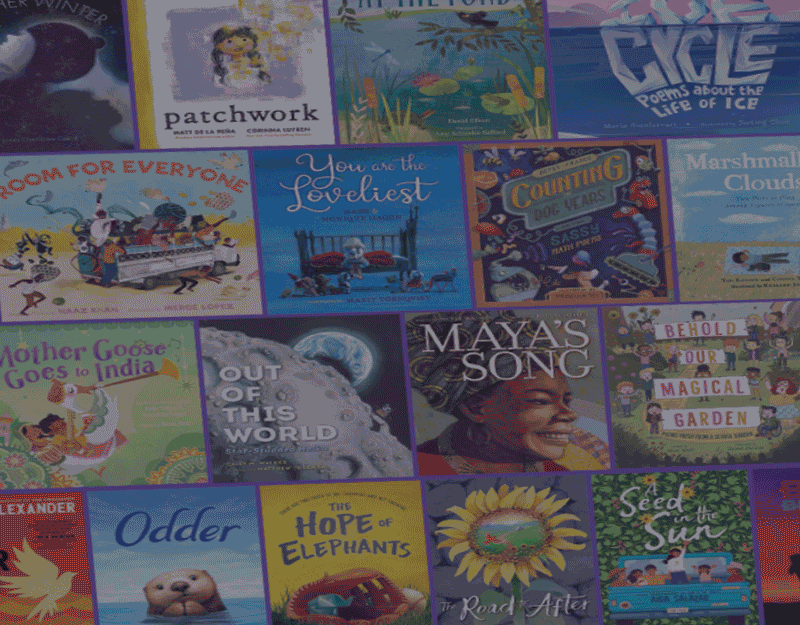 This year, members of the committee recognized 12 excellent books of poetry and six novels in verse as 2023 Notable Books. Picks include a range of formats—lively nonfiction, reflective verse, and moving verse novels—written by familiar poets and debut authors.
This collection of 25 poems would make an excellent addition to schools and classroom poetry units, and will encourage and inspire students to try their hand at poetry themselves.
With appealing digital illustrations and a reassuring message, this may be a good option for larger public libraries seeking new books on this ever-popular topic, as well as for Christian caregivers and preschools.
A fun illustrated book for elementary libraries to expand their poetry collections. Perfect where National Poetry Month is regularly celebrated, or for use in units of study on poetry.
Not essential but a highly recommended addition to both school and public library collections.
A welcome addition to school and public libraries.
A beautiful picture book about acceptance with a flow that would make it perfect for read-alouds; a must-purchase where fun and colorful depictions of these themes are needed.