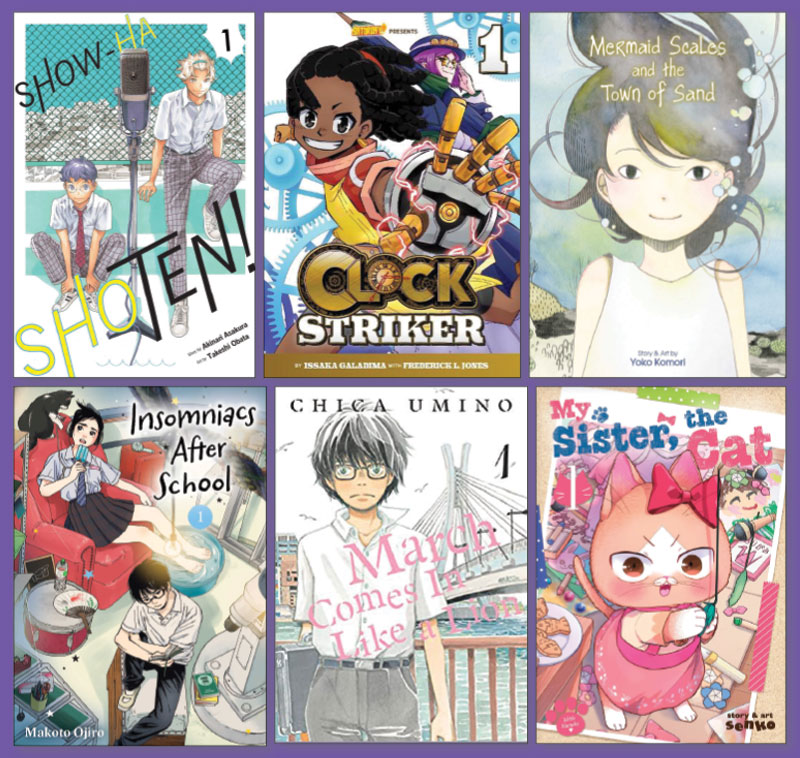 These recent manga titles for teens feature something for everyone, from slice-of-life family stories to action-packed fantasy adventures.
Summer reading is critical for so many reasons: It helps prevent learning loss while students are off for the summer. It supports children's social-emotional development. It reinforces the idea that learning doesn't end when school is out of session. Most important, it's a time when kids can read just for fun.
A first purchase for middle school libraries and highly recommended for fans of Svetlana Chmakova and Molly Knox Ostertag.
No goggles or controllers are needed to fully immerse yourself in this summer STEM story about family, friendship, and empathy. Highly recommended.
Readers who have been long-time fans of "The Last Kids on Earth" will enjoy, but anyone could jump right into this story and be able to follow along
A witty, adventurous tale with excellent character building, this graphic novel gives readers of fantasy and medieval stories plenty to enjoy.
Vibrantly illustrated by Ali, Sindu's debut graphic novel braids Hindu mythology with the importance of family and friendship, creating an accessible book that will be of interest to many readers.
Your wish for a successful mixture of high concept fantasy, biting humor, and powerful moral struggles is granted.
Bullard's life was full of danger, adventure, and opportunities he created, and this fascinating story has very broad appeal. A great first purchase for all libraries.